Looking to stay ahead of the competition? Here Are The Benefits of Taking a Digital and Social Media Course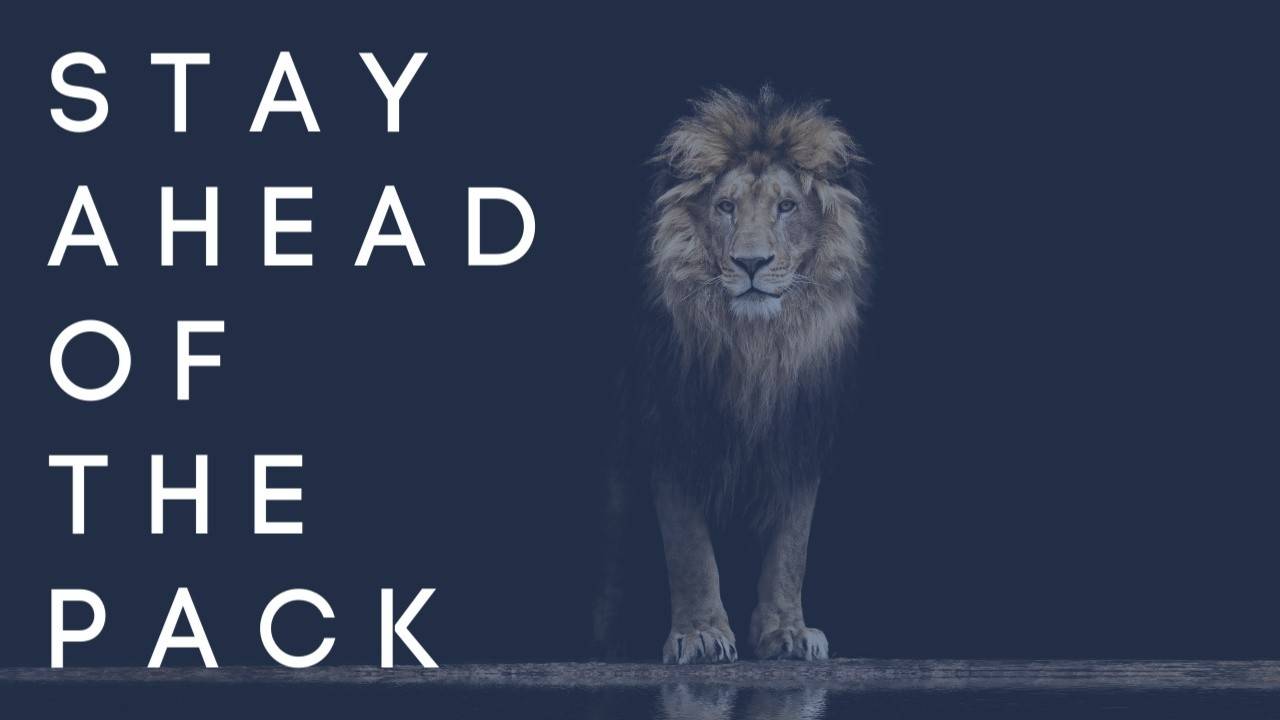 Benefits of Taking a Digital and Social Media Course
Investing in education is a huge decision, but taking the right courses can have a profound impact on your future. Both entrepreneurs and those just looking to have the upper hand in the business industry will significantly benefit from taking a digital and social media course. While these types of classes were not even available a handful of years ago, having the proper education in this booming niche will help kickstart your professional life. Here's why:
Gain New Skill Sets
The more diverse your education, the better prepared you will be for whatever life tosses your way. Digital marketing and social media, although highly popular, are still relatively new in the business world. For this reason, many people don't know how to make these elements work for them.
Signing up for a digital and social media course will provide you with the tools you need to learn these marketing subsets. You will have an advantage over your competitors when it comes to utilizing the online world to market your brand further. Plus, the skills you learn now will only help you evolve as more technology becomes available.
Build a Brand from the Ground Up
If your goal is to open a successful, well-known brand, you need the education to help you stand out from the crowd. Companies bringing in high profits have a digital presence. These brands know how to reach their target consumers all over the globe. They have an understanding of building and growing an audience through social media outreach and critical marketing campaigns.
Enrolling in a digital and social media course is the first step towards learning these skills. With over 24 million e-commerce sites, online competition is fierce. With a thorough education, you'll know how to create marketing strategies that work.
Impressive ROI from a Digital and Social Media Course
Sometimes you have to spend money to make even more money. Every dollar you invest in a proven digital and social media course will pay off in the long run. The skills you learn will command a higher salary, and if you decide to work for yourself, you'll be able to scale your brand faster than you could ever imagine.
Here's some food for thought. The median salary of a chief marketing officer is over $160,000. Employers headhunt for marketers who understand the ever-changing world of digital media. With your education, there is no reason why you can't make 6-figures during your first year.
Create a Profile That Stands Out
After completing a digital and social media course, you'll probably want to start applying for jobs in a relevant field. However, hiring departments receive hundreds of resumes for each position they list. You need to stand out from other qualified applicants.
With your background in social media, you'll be able to build an online profile that will genuinely impress future employers. You'll have the tools to connect with like-minded individuals or companies that share your passion. The talents you showcase online through social media may be just what it takes to boost your career.
Learn Transferable Skills in a Digital and Social Media Course
Some jobs are highly specialized and only pertain to a specific industry. However, you can transfer the information you learn in digital and social media course from one task to the next, even if you change industries.
Marketing is vital to companies of all sizes, from small startups to large corporations. Knowing how to navigate and market on various social media platforms is a valuable skill for all employers. You'll have the expertise and problem-solving skills that you can use in any job you accept.
Become Flexible and Creative
Flexibility is a crucial trait in the business world. After embarking on a digital and social media course, you will know how to face any challenges head-on. Being able to change routes without batting an eyelash to address problems or boost sales is highly sought after.
With the right training, you will know how to use your imagination to brainstorm innovative and groundbreaking ideas. By always keeping one step in front of the competition, your marketing skills will help bring any business to the next level.
Keep Up with the Joneses
Social media changes practically every month or so. New platforms pop up, and without a solid foundation, many marketers don't know how to keep up. That's where taking a digital and social media course comes into play.
With a thorough background and understanding of how social media works, you'll know how to grow an audience on any platform. From Instagram to TikTok. This ability to migrate a marketing campaign to any avenue will keep your brand afloat.
Open More Doors
Too many people wrongly assume they'll find the perfect job once they get a degree. Unfortunately, that piece of paper isn't always enough to make recruiters pay attention. However, after completing a digital and social media course, you'll have the qualifications that lead to a wide range of job opportunities.
Digital marketing isn't going away any time soon. It's only going to become more critical for the success of businesses. Even large companies, such as Google or Facebook, need professionals who understand how to fine-tune their platforms. With your newly found knowledge, employers will seek you out personally.
Become a Small Business Owner
Some people have no desire to work for others, but without the right foundation, they may struggle to launch a brand. Completing a digital and social media course will give you the training needed to help your next startup succeed.
The most successful entrepreneurs understand the importance of building and engaging with an audience. Social media is the perfect outlet to do just that. With your education, you will know how to scale your company using digital media.
Reduce Marketing Costs
Traditional marketing has a lot of out-of-pocket expenses, from printing to posting. Outsourcing all your marketing can add up quickly. A digital and social media course will teach you how to save money on campaigns that work.
On average, digital marketing campaigns cost less than traditional tactics. Furthermore, you can monitor your conversion rates and make changes on the fly. You'll be able to allocate the money you save for scaling other aspects of your business.
See What Works and What Doesn't
Traditional marketing can work, but companies must wait until the campaign wraps up to analyze the results. Once you understand digital media and marketing, however, you'll know how easy it is to measure the analytics with online trackers.
A digital and social media course will teach you how to adjust a campaign to fit the needs of your business. If you notice something isn't jiving with your audience, you'll be able to tweak your approach on the spot. For this reason, social media marketing tends to have higher conversion rates.
Personalize Marking for Your Audience
Although your brand has a specific image, that does not mean all your customers fit in the same mold. During a digital and social media course, you'll learn the importance of personalizing your marketing techniques to meet the demands of your vast and very unique audience.
Thanks to social media, it's easier than ever for brands to connect with their customers. You'll learn how to engage with your followers and build lasting connections. The more loyal your audience feels, the more likely they are to continue doing business with you.
Narrow Down Your Targets
Print ads reach a generic population, but digital marketing lets you reach out to a very targeted group of individuals. After you complete a digital and social media course, you'll know how to design campaigns that reach a more specialized segment of your audience. Why does this matter?
People appreciate marketing that seems like it was made just for them. If your campaigns trigger an emotional response, your audience is more likely to seek out more information. Digital media marketing makes it possible to engage with a demographic you may not have known existed otherwise.
Understand Social Media Etiquette
Not everyone online knows how to behave respectfully on social media, but you need to make sure you represent your brand in a positive light. One of the biggest benefits of a digital and social media course is learning how to engage with your followers in a professional yet personable manner.
Learning how to separate work posting from your personal social media profiles is critical. During your training, you'll discover how to create new, completely separate profiles. After all, you don't want to say something to your potential customers that you may regret later.
Understand Networking
Being able to collaborate with others is a considerable skill in the business world. After all, having more allies than enemies will only help you in the long run. When you learn all about digital media, it will teach you how to network with others in your respective field.
A digital and social media course will not only teach you new skills, but it will also introduce you to different programs or workshops you didn't even know existed. Building professional relationships can change your path for the better.
Minimize Conflicts
It's now always easy to grasp a person's tone online. That's why taking a digital and social media course is so important. You'll learn how to answer the tough questions that you may otherwise choose to ignore.
Social media management will help you view problems or concerns through the eyes of your customers. You'll have the training to respond in a caring, professional manner, which will only help improve your brand's reputation.
Make Better Use of Your Time
Time is money, and the more time you waste researching or asking questions, the less you'll be able to scale your business. The training you receive from a specialized digital media course will help you manage your time better.
You'll learn all about the various tools and extensions that will help you connect with your audience. Engaging in meaningful conversations that lead to conversions will become easy. After all, the more you can direct traffic to your website, the higher your profits will soar.
Investing in a digital and social media course is beneficial for a seemingly infinite number of reasons. Both those who are new to the online marketing world and people who have been around the block a few times will learn new skills to help build a successful career or business.
‍