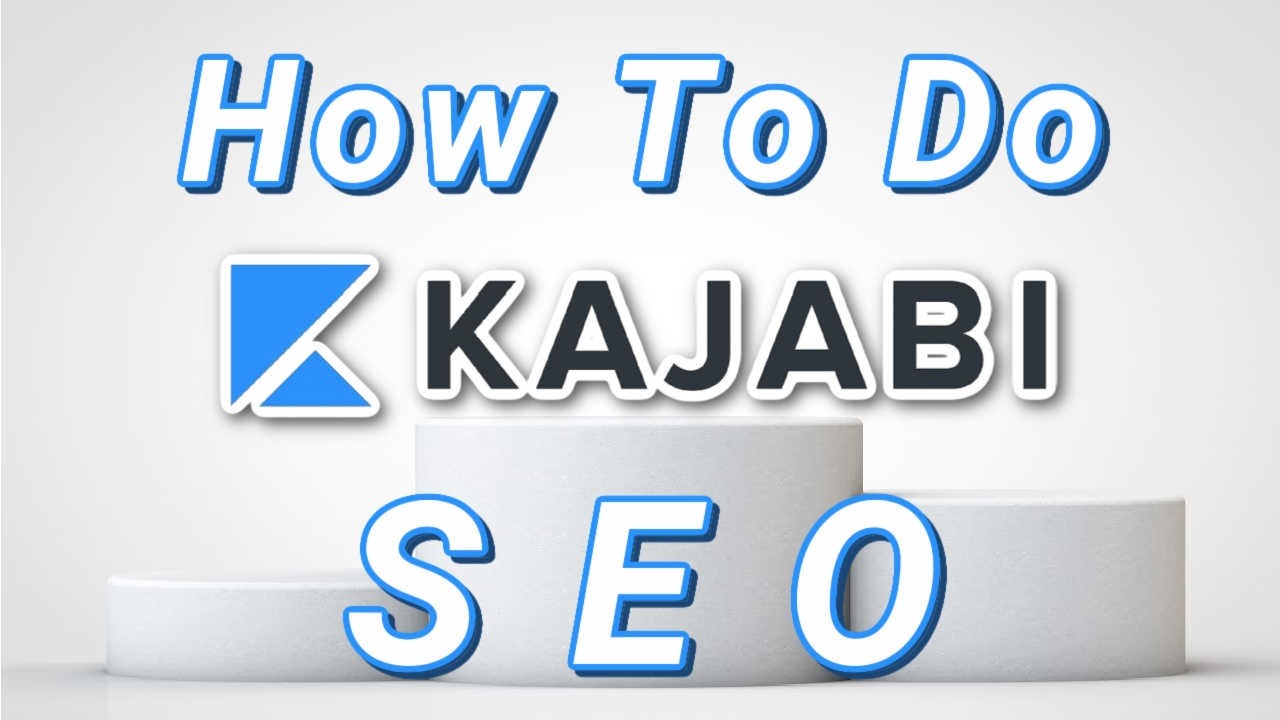 The Google algorithm is changing once again. Just this month, Google did a MASSIVE update to their algorithm that will impact each and every one of us. Currently, the update isn't complete, but it has now started. They foresee it finishing in the next 2-3 months. Here is what you need to know.
SEO is more important than ever. Google wants your website to be found organically and following SEO + Website best practices. Following this will get you about 50% there. Good content, following SEO best practices, and many words will score you higher than your competition. You will be favored for this.
Your website needs to be highly accessible. There should be no limits on how visitors interact with your website for mobile, tablet, and desktop. Google wants your website to be easy to read for them and your customers. Heading tags and ordering them correctly just hit an all-time high.
This is where everyone on Kajabi is going to be impacted tremendously. Google cares about performance. AMP (accelerated mobile pages) pages no longer matter. Google expects all websites to load fast on every device. You are ranked on both the speed of desktop and mobile. Moving images, fading text, and all the "fancy stuff" everyone likes to see that makes your website look great will only hinder performance.
The visitor experience is critically important. Google has yet to tell us exactly what they want from websites, but they want visitors checking out your website to have a positive experience. My guess is 1: easy for them to navigate. 2: they find the answers or help they are looking for. 3: the website isn't overloaded with info and confusing. 4: the customer enjoyed it so much they go to other parts of the website or check it out again in the future.
Google is now using more factors more than ever to rank your website experience, and if your website is substandard, it's going to get less traffic than ever before.
So, what can you do? First, go through your website and make sure that all visible pages to Google are following the best SEO practices. I.e., logical and correctly formatted headers, page title, and descriptions correctly filled out. Titles being between 50-70 characters and descriptions being 130-160 characters. Use low res images. Currently, Kajabi doesn't offer additional image-type uploads that will load faster on-page. Because of this, you will need to use the lowest quality image possible without it looking bad. Correctly sizing them will also increase the chancess of google showing out your website. Finally, ask friends and family to go through the website and ask for honest feedback. What did they like and what didn't they like. This will provide you with an accurate temperature gauge on what to fix and update. Currently, the tool to check your website is available at https://web.dev/measure/. I highly recommend running your website through there to see what needs to be addressed.
I am happy to answer any and all questions. This was my score attached:
‍