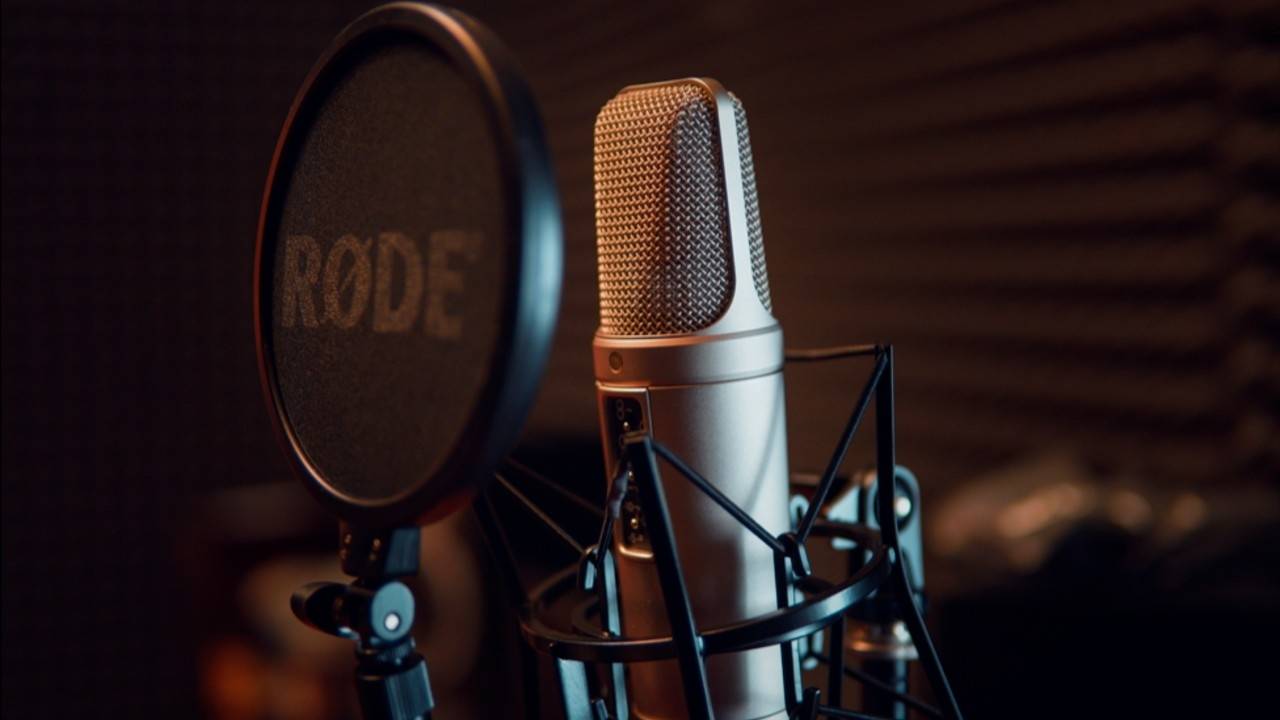 Have you found yourself thinking about podcasting?
Perhaps you are planning to jump into the trend this 2020 and launch your own podcast channel.
I don't blame you.
That's why you opened this post. So let's talk all about high-quality microphones.
A podcasting mic is a must-have. When you think of popular podcasts, what do you notice? Or rather, what do you not notice? Quality recordings and no unwanted background noise through great audio production. With professional-grade mics that have a tendency of knowing what the focused sound is, you don't have to worry about picking up the ambient noises. You also don't need to worry about breaking the bank as there are a lot of quality podcasting mics out there at a reasonable price.
A high-quality microphone will give your voice a clear and crisp sound, giving you a quality microphone recording that's easier to edit. As with any device, not all are created the same.
Don't worry; I have used many different microphones for podcasting and have created a list of excellent choices that I found when looking for the best podcasting microphones out there on the market.
I also categorized the list based on their outputs: USB cable for computers and laptops, XLR for mixers, or both. Here are the ones we will be talking about today:
Rode NT-USB
Blue Yeti
Razer Seiren Elite
Rode Procaster
Electro-Voice RE20
Samson Q2U
Audio Technica ATR2100-USB
USB Microphones
USB microphones are the plug-and-play type, which is why they are also the easiest to use. So I recommend this microphone for beginners. Once you plugged them in on your laptop or computer, you are ready to start your voice recordings. Here are some high-quality USB podcast microphones:
‍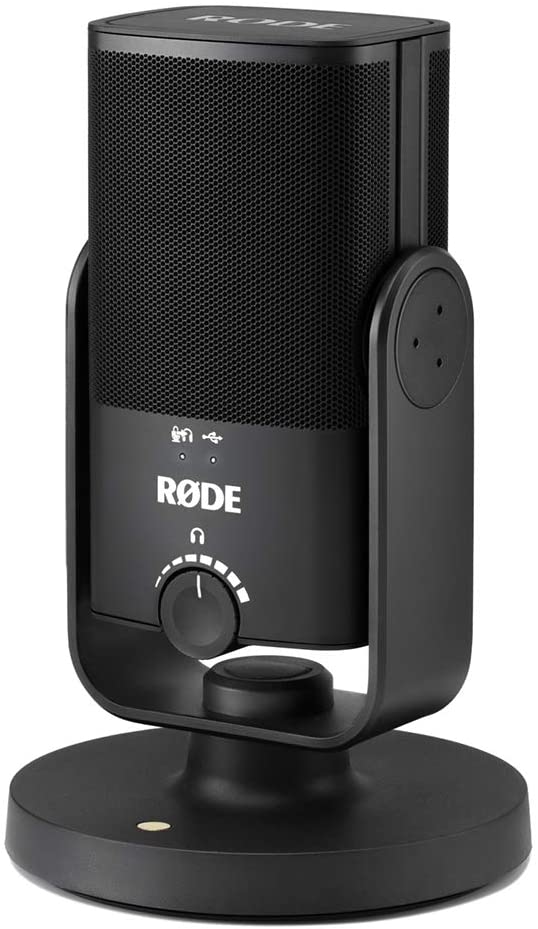 The brand Rode has been famous in Australia since it entered the audio equipment market. Now it's been making waves in America. Knowing that the Rode NT-USB came from a credible, top-notch company already gives it an edge over other mics on the market because it offers quality audio sounds.
Rode NT-USB is a high-quality studio condenser microphone that comes with a pop shield and a tripod desk stand. It also has a zero-latency headphone monitoring jack and mix control. Also included with the mic are a ring mount, a storage pouch, and a 6m USB cable.
You may also use a camera connection kit if you wish to use this microphone with your iPad. This mic is powerful and the audio quality is crisp and clear.
‍

This Blue Yeti USB microphone is one of the most reviewed and revered microphones with USB.
With multiple options at reasonable prices, the Blue Yeti USB condenser mic has impressive sound quality and features, while being a great affordable podcast microphone.
Blue Yeti X works best with a single user in a cardioid recording pattern.
You can also switch among the following polar patterns:
cardioid recording pattern (front),
bidirectional (front and back),
omnidirectional (all directions),
and stereo (left and right).
The bidirectional setting is best when you're having an interview with another person. While the omnidirectional works best for group chats and conference calls. Because of this versatility in polar patterns, the Blue Yeti X is an excellent choice for both amateur and experienced podcasters.
Other significant features include the zero-latency headphone monitoring jack, gain control, and a mute button with flashing lights to remind you that you're on mute (great for when you need to mute any unwanted noises like planes or sirens.)
One downside that you may want to consider, however, is that the Blue Yeti is quite heavy. A cheap boom stand may not be able to hold it firmly, so you may need additional equipment.
‍
The brand Razer is more known among computer gamers. The company offers gaming devices such as keyboards and mice.
However, since the live streaming of games has become a trend as well, Razer also offered microphones.
The Razer Seiren Elite is a cardioid gaming microphone and it's the improved version of the Razer Seiren. However, the Seiren Elite is very much different from its predecessor since from a microphone capsule; it is now a single dynamic with an additional high-pass filter that's great for cutting out any unwanted sounds. It boasts having accurate sound and it also offers an onboard gain and volume control, a mute button, and a zero-latency headphone monitoring, making it a great microphone for podcasters.
‍
XLR
Compared to USB mics, XLR connector microphones ( X Connector, Locking Connector, Rubber Boot) are believed to offer more professional-quality audio, perhaps because they are mainly intended for sound mixers. Although if you have a USB interface, there are ways to use XLR mics on laptops or computers.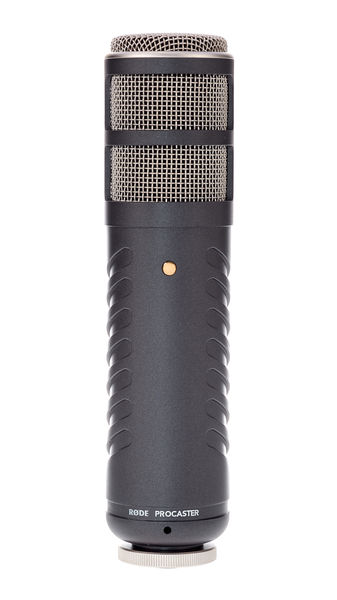 The Rode Procaster is considered a studio-grade vocal microphone, which is just a little lower than professional-grade mics, making it and excellent choice for beginner podcasters who want that broadcast sound.
It has a 75Hz to 18kHz flat frequency response, a built-in pop filter, and a stand mount adaptor. However, you'll need to buy a separate stand or boom if you want it placed on your desk.
Rode Procasters are dynamic microphones with a cardioid polar pattern, making it suitable for in-person interviews.
‍
Shure SM7B is a radio broadcasting standard mic.
It's a go-to choice for podcasters using XLR microphones.
It is a dynamic microphone with a 50Hz to 20kHz extended frequency response. It has a cardioid pickup pattern so you can talk at a comfortable angle.
It has a built-in windscreen and mounting bracket, an air suspension shock mount so your words come out with crisp sound and your background noise disappears, and an added A7WS windscreen that you may detach if you wish.
For top notch sound quality, it is best to preamp it at least 60dB of gain. As such, it is recommended to pair it with the Cloudlifter to boost the focused sound without bringing in too many unwanted sounds.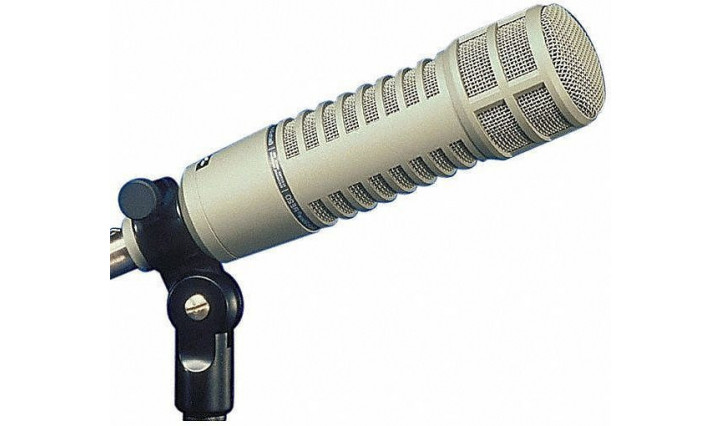 The Electro-Voice RE20 is another cardioid dynamic mic that's also a standard in broadcasting. It has a frequency response of 45Hz to 18kHz. It is also built with an internal pop filter, an internal shock mount for vibration noise reduction, and a gentle bass roll-off switch. Interestingly, this mic was first launched in 1968 and has been widely used ever since.
USB and XLR Microphones
If you're planning to use the microphone for computers and mixers, you will want a mic that offers both outputs. As such, here are the best two flexible microphones for podcasting we found.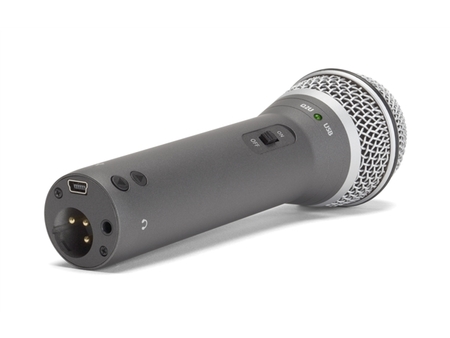 Despite having both XLR (analog output) and USB (digital output), the Samson Q2U is still a plug-and-play device because of its USB connection. It is a handheld microphone with a cardioid pickup pattern, meaning it captures sound mainly from the front and less from the sides and its rear (which is great for not picking up any ambient noises.)
It also has a zero-latency headphone jack for monitoring. It has a solid build with a heavy gauge mesh grille. It also comes with a desktop stand with a mic clip, a pop shield, and USB and XLR cables.
‍
My personal preference, dare I say the perfect microphone? I used this on my podcast for years, which makes it an excellent choice, if I do say so myself.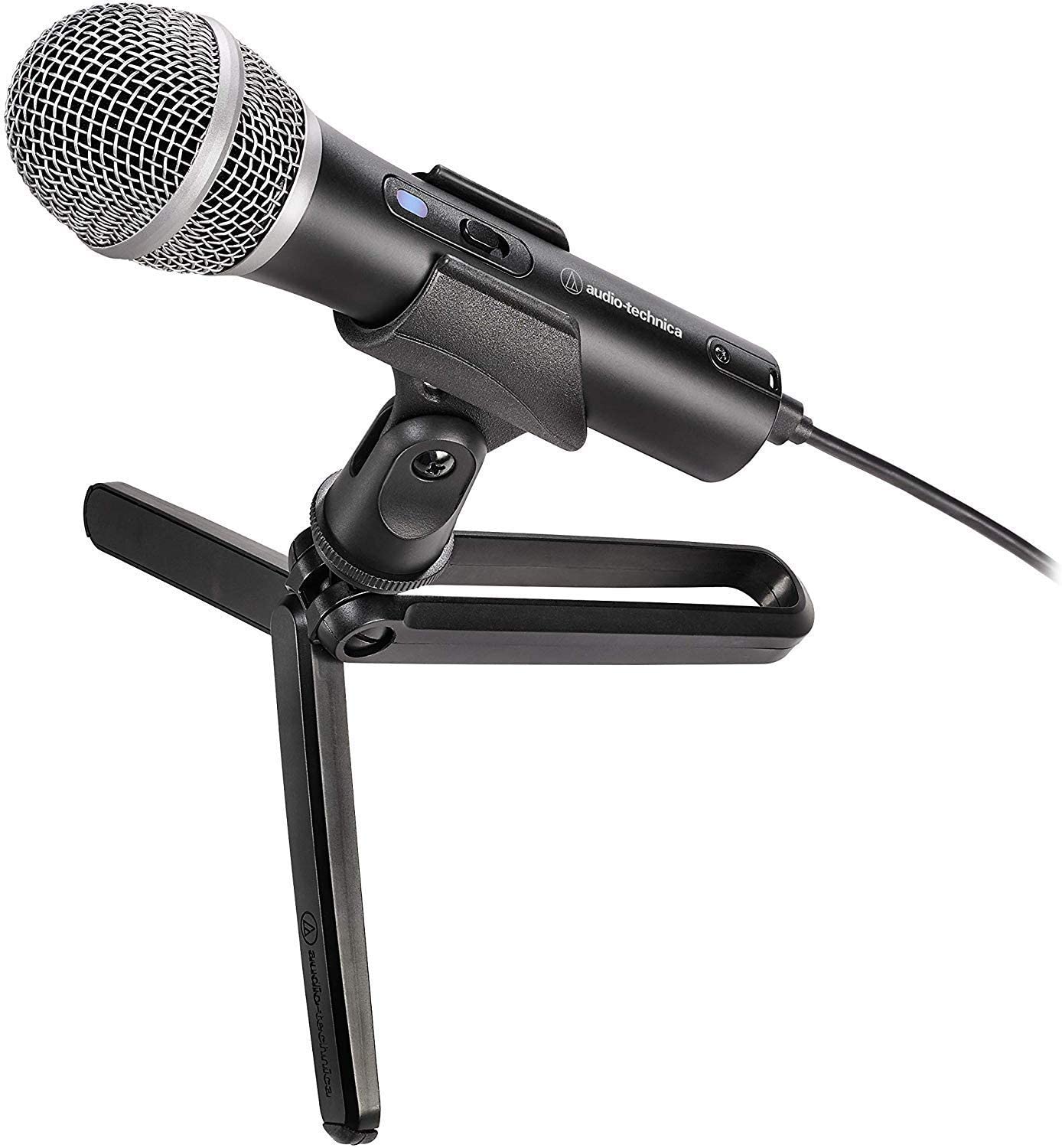 Another great choice for podcasters: at its affordable price point, the Audio Technica ATR2100x-USB is considered an entry-level, but a fantastic, professionally-sounding podcasting mic. At $99, this one is great for amateur and even intermediate podcasters. It delivers top notch audio quality and crisp sounds. The handheld microphone gives it versatility in small spaces or if you have an unexpected guest. For its price, you also get 24-bit analog-to-digital conversion, up to 192 kHz. There's also a built-in headphone jack and volume control to monitor sound quality, while it's 120-degree cardioid can pick up sounds easily.
In essence: A good mic is half the battle.
I hope that we were able to simplify your search for a good microphone for podcasting through this list. As we shown, there are many at affordable prices. Choosing one that creates quality sound is undoubtedly critical for your podcasting project. So, as you decide which podcasting microphone to buy, carefully consider factors like:
your location or recording area,
the number of speakers you will have (will you conduct in-person interviews? do you need to worry about the quality of voice calls?)
your device where the mic will be connected
the type of target audience, etc.
type of microphone you need: dynamic or condenser mics
You might also want to check the package inclusions of the microphone, especially if you don't have an extra budget to buy a new stand or other supplementary devices. Get your podcast off on the right foot with a powerful podcast mic today.
I truly believe all of these are high-quality microphones, so some of the links may be affiliate links which means I may get a small commission at no cost to you.