How to Get Quality Leads From Your Social Media 24/7 365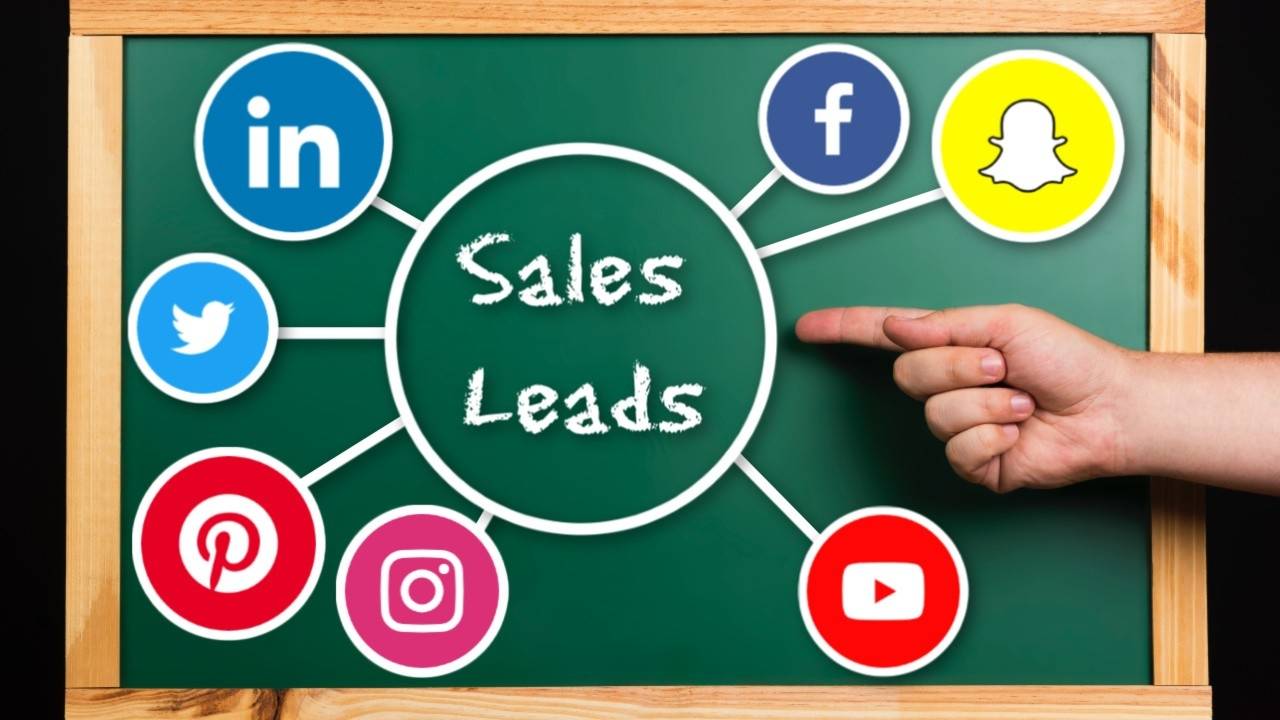 How To Get Leads On Social Media
When it comes to the marketing world, customer engagement and sales are intertwined.
There are effective strategies at play that initiate customer interest by establishing trust and genuine empathy between sellers and buyers. Lead generation is the face of genuine interaction between the two parties.
As opposed to cold calls, lead generation actually focuses on facilitating prospective buyers to express interest in order to be followed up with marketing content tailored to their preferences and needs.
Leads Vary Between Different Formats Through Which They're Generated
They can come from various sources such as person to person activities, digital advertisement, personal referrals, and social events.
What's important is that the content that is presented to prospective customers is appealing and reflects the company's genuine desire to accommodate customers with quality sales.
When people browse through products or services of a business or insert searches, they indicate interest that allows marketers to pursue them. At this stage, these people are considered leads.
Leads can be generated for many purposes, such as newsletters, business, and recruitment.
A lead usually provides contact information or subscribes to the website of the product he/she is interested in.
Typically, there exist two types of leads in the lead-generation sphere: marketing lead and sales-lead.

A marketing lead is a person who takes an interest in a company's products or services by either inserting an inquiry in search pages or approaching the company directly.
At this point, he is qualified as a lead, then with relevant content and offers the company channels the lead towards making a purchase and finally converting him/her into a client.

Sales-lead can be a person or business that is likely to become a client. Sales-lead references data compiled through criteria based on demographics, age, income, interest, hobbies, etc.
This data helps identify potential buyers and determine the likelihood of them becoming clients. Businesses acquire access to sales-leads through search engine analytic tools, e-mails, direct mails, surveys, and various other marketing avenues.

Lead generation must be employed using effective means. Once you have gained leads, the follow-up process must begin with your company clearly identifying itself and demonstrating what it has to offer.
Besides propping up bombastic statements conveying this information, you should let the features and quality of your company define itself. This is important because unless you prove why customers should do business with you, the traffic drawn to your company's web would simply just leave without taking action.
Consider these following key ideas to implement in order to successfully map your leads to the final stage of customer conversion.
Use Gated Content
Gated content is an ethical way of obtaining prospective customer's contact information by allowing them to subscribe at their own discretion.
When they feel their privacy is respected, they see your promotions as less intrusive and more helpful. However, it is important that when you use gated content (which is usually white papers, webinars, articles), you use a high-quality content that discusses topics relevant to your company.
When customers are drawn to your website, they do not hesitate to fill out a form before being granted access to view the content. Such forms typically ask for the user's name and email.
By gating your content, you can also collect data such as analytics, which helps you understand and analyze your audience better.
Moreover, you also get to build a relationship with customers enabling more targeted promotions. This increases the chances and rate of lead conversion and gaining revenue.

Use Social Networks to Set Your Audience

By using platforms that your audiences use, you can directly reach out to them. But this requires a little bit of skill. Operating social media profiles must be done through tact that ensures your message doesn't get filtered out as spam.
The first rule of social media is to observe and study your target demographic.
By determining which platform a certain age group is most active, you get to access a direct communication channel conveniently.
For example, Facebook, despite having a large user base, is mostly frequented by Boomers and adults pushing into their late years. Whereas, Sprout Social is reported to have been dominated by users ranging from 18 to 29-year-olds.
In fact, Sprout Social, as of late, is becoming increasingly popular as compared to its counterparts such as Twitter and FB.
This would mean if your targeted audience forms the younger category, then you're efforts should be geared towards the network that hosts it on a larger scale.

LinkedIn is another platform that caters to a specific genre of users. It is designed to be more business-oriented, a platform that expands professional networking and offers connectivity for the purpose of formal interactions.
Facebook, on the other hand, is more family and friends oriented and is less geared towards building professional contacts. But since both networks are people-based and have amassed user populations of millions, they render a significant opportunity to access your audience.
According to research, 78% of the American demographic has been introduced to products on Facebook.
While LinkedIn is most effective for branding companies, securing recommendations, and engaging established audiences.
Your LinkedIn Headline Is An important Aspect For LinkedIn Sales
The brief section with a 120 character limit allows viewers to gain a concise understanding of what a profile offers.
This description is vital as it appears in search results, based on which searchers actually make a choice to click on it or not. A LinkedIn headline should be used to your advantage in the best manner possible as it can determine the number of clicks your profile gets.

Keyhole is another example of social media where the audience is highly active. Keyhole uses popular hashtags to connect you to your competitors. These hashtags are important tools as they feature marketing campaigns and facilitate searches.

Over the years, Instagram has emerged as a highly favorable app for business and marketing.

Instagram enables businesses to attract their customers directly and positively. It has shown such enormous potential by raking in sales worth millions that social media ambassadors are now actually a thing!
Assuming, you must've heard about Influencers who introduce their audiences to various products and services; you'd also know that Instagram is one of the most leading apps in this regard. Influencers help sell not just products but ideas as well.
Using platforms like IG helps the target audience feel more connected to a business on a person to person level. From the earliest times when marketing commenced and set off to take the industrial development further, people were bombarded with promotions upon promotions.
The only drawback was that people had no choice but to trust these sellers. Trying out products or seeking reviews was not a facility afforded to them at the time.
This trend continued for decades as people became accustomed to buying and then experiencing the product or service offered by companies.
Today, customers no longer have to rely on hope to derive the worth of their money from the things they purchase.
Social media influencers use products, displaying even the smallest details to their audiences through exuberant photography/videos and give reviews, which are as objective as possible.
This creates a strong sense of trust in prospective customers. They have the security of knowing they'll derive the benefits they're looking for by investing in these products/services. IG also polishes the look of companies, costing them way less in creating brand identities.
Moreover, hashtagging connects users to emerging trends and presents awareness to customer demand.
Likes and comments by the audience on IG content also helps organizations study their leads, use that information to improve their services, and learn what the consumers want.

Tik Tok is the leading app when it comes to generating a massive audience in a relatively short period of time. You can use this to your advantage by introducing your business and creating leads from 500 million users worldwide.
In fact, Tik Tok has now officially launched an advertisement platform that features various types of ads, including:

- Infeed Native Content:
This is similar to sharing stories on Snapchat and other apps. It records website clicks, giving you an insight into how well your ad has been received by viewers.
- Brand Takeovers:
This gives advertisers immense benefit and autonomy by allowing them to create images and videos and embed links to their pages.
- Hashtag Challenges:
You can use promoted hashtags to feature your content and expand customer engagement through hashtag promotions.

The Pinterest business account inspires large audiences to specific brands and products. With over 52 million users, Pinterest uses pins to help engage users with a large variety of content.
Typically, the app features various fashion accessories, attracting both female and male demographics globally. It lets you link your business websites directly to the pinned post, which is featured across the app's network.
You get to showcase your products and ideas in a unique fashion, often also accessorizing them with other products to create a more enhanced look.
Overall, Pinterest works great for reaching out to customers, who're solely on the app to discover top trends in clothing, gear, shoes, handbags, etc.
Optimize Your Website

Lead conversion is the final step in gaining customers, but this warrants optimizing your webpage to persuade individuals to buy from you.
The persuasion, however, shouldn't be coercive but rather compelling.
When your company's page reflects high-end design, development, and quality assurance, you naturally compel customers to consider doing business with you.
The progression from being a lead to becoming an actual customer is natural when his/her needs are being met. Social media is all about staying up to date with developing trends and affairs.
When it comes to industries and entrepreneurship, no avenue suffices more than social media itself. This is due to the power of connecting your content to millions of users in a span of a few minutes.
By connecting your website to social media apps and incorporating hashtags, you gain an important source of communication and insights.
It is also important to know which hashtags are trending; you can do this by using search streams to monitor the latest keywords and join conversations relevant to your products and services.
You should also make sure you do not feature any poor quality content or discourse that can negatively impact your company.
Constantly polishing and improving your engagement helps improve customer retention. This also reflects your genuine commitment to satisfying consumers.

Social media is an excellent platform for businesses to generate leads, gain trust and credibility. In addition to promoting your content, you can also establish business links or introduce your company to an already generated audience on platforms like Linkedin.
In fact, LinkedIn sales will continue to rise with the business app expanding its value-based features to its audience.
Ideally, you will not only have followers discover your products/services but will also guide them to purchasing things they have expressed interest in.
The ultimate goal is to engage customers regularly, retain them, and continue to modify your tact and rhetoric to stay up to date.
‍