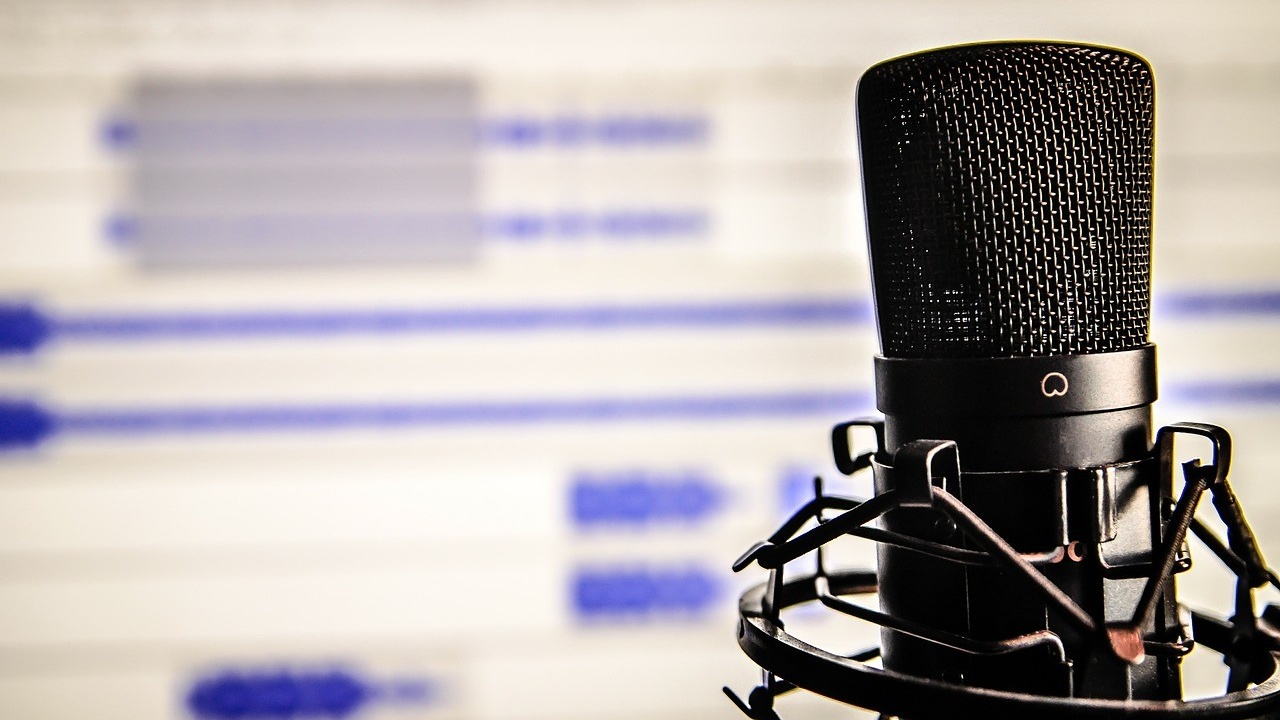 What is a podcast?
The 2020 Podcast is what used to be our parents "talk radio." You can find a podcast on any topic or interest you may have. Podcast are available on streaming apps. They are often audio shows that are recorded weekly or in chapters. They tend to have a following and people come back week after week if they are interested in the topic or theme or they form a bond with the host. According to Podcast Insights, "50% of American households are Podcast fans and there are 1,500,000 podcast" available to date. What sets you apart? Podcast are available in an array of topics including fan fiction, reality tv, business etc. The possibilities are endless and if you look, you'll definitely find one in your field. And there is an audience out there waiting to hear what you have to say.
Why Podcasting?
"Between 2006 and 2015, awareness of podcasts grew from 22% to 49%, according to Nielsen research. Libsyn, the world's largest podcast network, reported 2.6 billion downloads of its podcasts in 2014, of which 63% were on mobile devices."- Smart Asset
Podcast are super accessible. You can listen to them right on your device via Itunes or Spotify. Podcasts are everywhere; everyone is subscribing to them. Many people don't even listen to music or read books anymore. You can even set up a podcast playlist. Podcasting can help you reach a wider audience, develop yourself as an authority and again, it's a free way to keep your clients loyal to your brand. The best thing about podcast for our busy generation? They allow people to Multitask. Because you can listen on the go, at work, or while you work out you never have to leave any topic or interest unturned. It's like reading a book while driving, walking, working.
Why is it good for your business?
According to Forbes Every business owner should have a podcast. " Nearly 25% of Americans currently listen to podcasts regularly, and there is no reason to believe that number will not continue to grow well into the future. With such a dramatic rise, it's no wonder digital marketers and brands are also listening and working to utilize the power of the podcast to better connect businesses to a wider audience than ever before."
They are easy to make- Podcast are easy to record and publish. You can get them out into the world quickly and they are super accessible to your audience. Choose a topic, pick your host or host team, choose a name and star recoding. To start, just commit to five pods. Ask people who listen to leave reviews. Don't be afraid to make mistakes. You can grow and change as your podcast grows.
They help build a community – Once your podcast is out in the world, you can start to build your community. Most podcasters choose to do this by keeping up with a weekly or monthly email newsletter. Or starting a Facebook group where their listeners can interact and get involved. Then eventually most start doing "live" events and selling merch. Podcast can have followings just like a tv show or a band.
They make you more relatable- Once you build your community, people will be Dm'ing you and referring to you by first name. They want your opinions. They've welcomed you into their business and their home and you've become a part of their day to day life. So even if your podcast showcases you as a leader in your industry, people won't be afraid to speak to you like they would a friend or collage.
How do you promote your podcast and extend your reach?
Social Media- Create a Facebook page, a Facebook group and an Instagram for your podcast. It's important to interact with your listeners.
Other Pod Guest Spots- Cross promote your podcast by being a guest on other pods. It's very common that when a podcast is just starting out, the host(s) take time out to be on other shows. Like a press tour if you will. Take this opportunity to get to know other host in your industry or industries adjacent to yours. It will help you grow your audience. And also give you a list of guests for your own podcast at a later date.
Apps to help you get started
Anchor- This app by Spotify, is the easiest way to record and host your podcast. This free app helps you put your pod on multiple platforms, monetize and edit all from your smart device. It's the most downloaded and used app by podcast host.
Alitu- This premium app gives you drag and drop editing tools. Everything you don't know about the tech side of audio recording is made simple with this little add on.
Speaker
Podbean- Their tagline is "From podcast newbie to professional podcaster"
This premium service is much like Anchor but, may be your choice due to add ons and options.
Because it's a bad service, you may see quicker growth with your audience as well as better tech support.
So, with all this information ready to arm you to start your podcast…how do they help you make more money?
How do podcast make money?
Advertising
Adding Ads to your podcast are the quickest way to see direct revenue from your podcast.
Sponsorship
This is the most common way Podcasters make money. You negotiate your own rates but typically it's based on listeners or how many people download your episodes. Most sponsorships pay about $15- $20 per 30 second ad. Most podcast run about 3-5 ads per episode.
Affiliates
Affiliate sales are like sponsorships but rather than getting paid based on your downloads, each brand gives you a code or direct link for your listeners to use on their site. You make a commission based on how many sales they make from your code. The ad spot usually gives your audience a discount at checkout which gives them incentive to buy the products using your code.
Advertising Networks
Getting connected with a network may be your best bet when starting out. These networks can help you with just adverting or actually provide you with support with editing, programing and more. If you find a network or broker, all you have to do is read the ad copy they give you. They negotiate your rate per ad and pay you out based on the network.
Traffic
Use your audience to build in a reoccurring income. This may take a little longer than ads because it's going to take time to build your audience and following. However, it's the gift that keeps on giving once you've found your people.
Direct Merch
You have to spend money to make money they say. Make some merch and start by giving it away. Free swag will help you get your name out. When you start to build your brand and audience, you can build a site to sell these items on. Use your community to leverage sales.
Patreon
For extras, bonus content and extended episodes. This platform gives your listeners the opportunity to pay a low fee monthly to support your brand and in return, they have access to extra content, information and episodes. If you're running a business podcast and your following starts to grow, this is a great way to get them to support your brand while they continue to learn and educate themselves.
It's a no brainer that podcasting can extend your brand and your reach. Get busy building yours today. Expand your voice, build you community and get access to more customers above and beyond your demographic. What are you waiting for?
‍