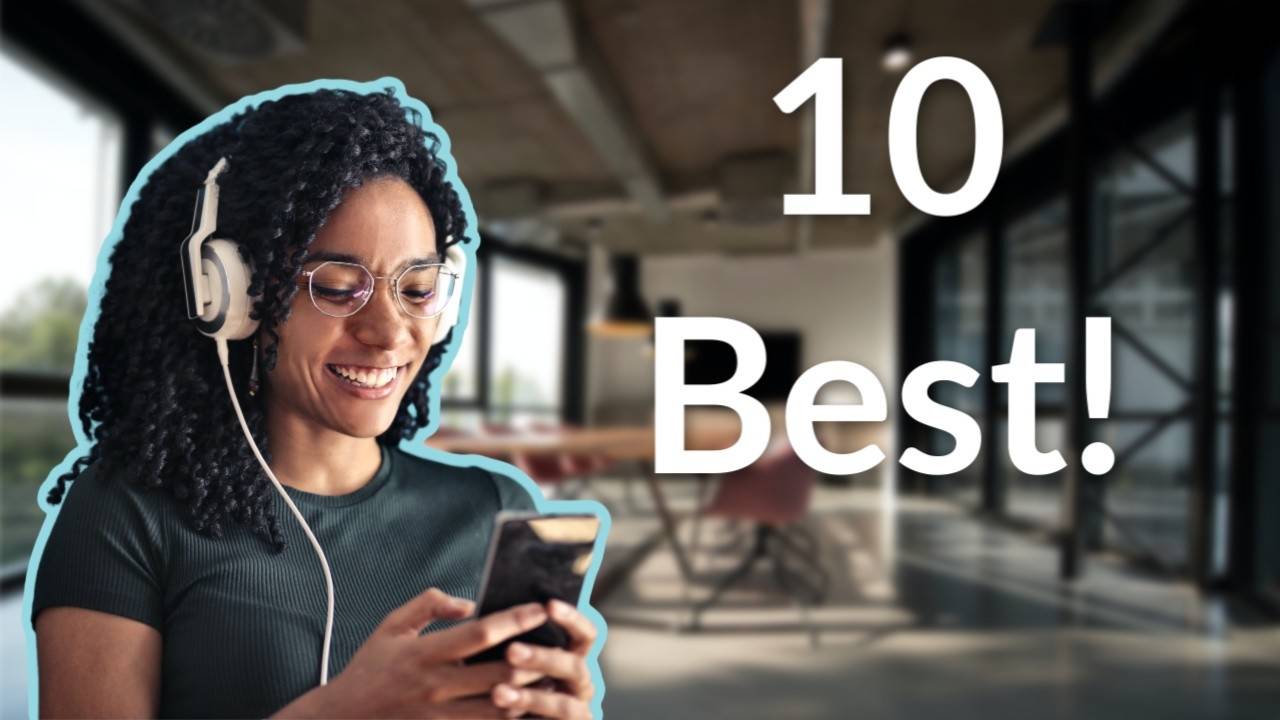 What's the fastest way to grow a business?
Follow the steps of some great entrepreneurs.
Mentorship is one of the best ways to accelerate our business and prevent costly mistakes.
Of course, we all can't pick up the phone and call some of the most successful minds of our time. But we can listen to what they have to say through the content they produce.
Podcasts, in particular, are an excellent way to connect with and learn business growth from powerhouse entrepreneurs. Of course, all podcasts aren't created equal. If you want to know what podcast to listen to, you've come to the right place.
What Podcast To Listen To For Business Success:
1. The Tony Robbins Podcast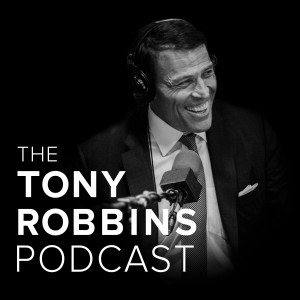 Big conferences, big voice, big hands, everything about Tony Robbins is big. His podcast is no exception. On the Tony Robbins Podcast, he covers some of the topics that are near and dear to him: Mindset, Health, Wealth, and Success. We get to hear valuable coaching sessions from some of his past conferences.
When it comes to business, the podcast is a goldmine. Tony interviews some of the most successful entrepreneurs and high performers today. From hedge fund mogul Ray Dalio, UFC's Dana White, Bill Gross, Kevin Hart, Conor McGregor, and much more. You get direct access to the mindset and tactics that made these moguls successful. The coronavirus has hit every business hard. Tony is no exception. Listen to how he takes charge of himself and his company. If you want to grow your business, look no further than the mind of the most prominent coach of our time.
2. The Disruptive Entrepreneur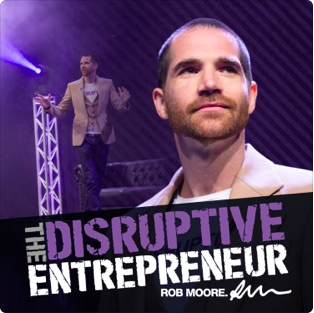 British entrepreneur and author Rob Moore host the widely successful podcast, The Disruptive Entrepreneur. Rob Moore has dominated the real estate space, created multiple best-sellers, and holds various public speaking world records. Moore distills all his knowledge in a straight talk podcast that covers everything from Marketing, Sales, and Business Growth. He also interviews high performers, some with British roots like Amir Khan, and Robin Sharma.
You'll love his RANT episodes where he goes completely off the cuff, giving you raw emotion and kick-in-the-pants motivation. The Disruptive Entrepreneur gives a unique perspective on breaking the mold and growing your business by following the clues left by himself and others.
3. Startups For The Rest Of Us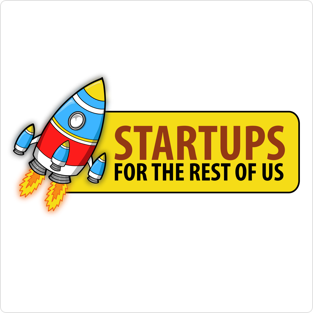 Do you have a fantastic startup idea in mind? Have you just begun your startup journey? If you're in the SaaS space and you're ready to take off, this is the podcast for you. Rob Walling is your host, a SaaS maven himself with hits like Drip. Until recently, he was joined by Mike Taber, who left to focus on his startup.
He's still a part of the podcast, instead of giving us monthly updates on Bluetick. Startups For The Rest Of Us breaks down popular SaaS companies like Lucidchart.
They also go through the details you need to know to grow your startup, including email marketing, funding, product testing, founder relationships, and the mindset necessary for a successful startup. Rob and Mike engagingly do this while giving us the real strategies we need to grow.
4. Side Hustle School With Chris Guillebeau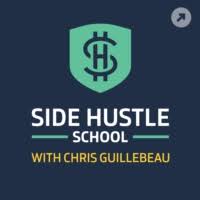 From the time Chris Gullibeau published The $100 Startup back in 2012, he was onto something. That we should all create and grow a lean business that can support and even replace our job income. That evolved into Side Hustle School, a podcast where Chris helps you build your side hustle.
Chris interviews regular people like you and me who decided to take a leap of faith and start a hustle on a topic that interested them. You'll find great nuggets of wisdom from episodes like:
Side Hustle School shows you how simple it is to get started and grow your business.
5. The School of Greatness by Lewis Howes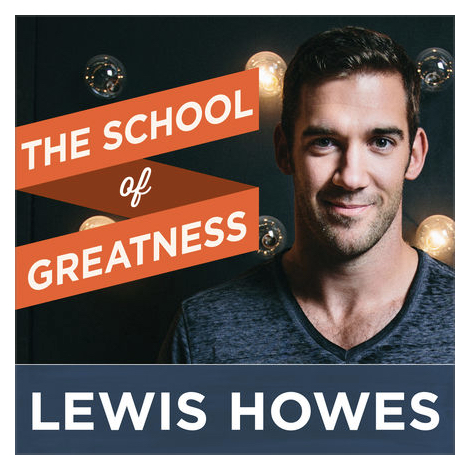 Lewis Howes is a former college athlete who transformed his life after several personal setbacks. The School of Greatness debuted in 2013 to help himself and others on their entrepreneurial and personal development journeys. What makes this podcast stand out is Lewis' ability to secure interviews with some of the greatest minds and performers around. These include Tony Robbins, Mike Tyson, Kobe Bryant, Gary Vaynerchuck, Jake Paul, Ray Lewis, and many more. There's something you can learn for business success in each of his over 850 podcast episodes.
6. How To Succeed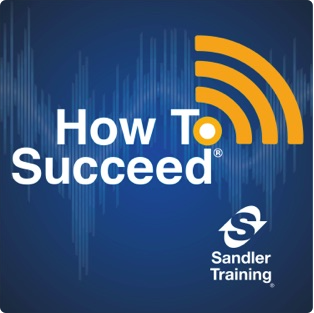 Sandler Training is a renowned leader in leadership, customer service, and business growth training. As part of their content library, Sandler released the How To Succeed podcast. The podcast covers over 100 episodes of Sales tips and techniques, prospecting, presenting, and scaling your business. From time to time, the Sandler team enlists leaders from companies like Adobe to give fresh insight into some of the more pressing issues affecting the business world.
7. Bigger Pockets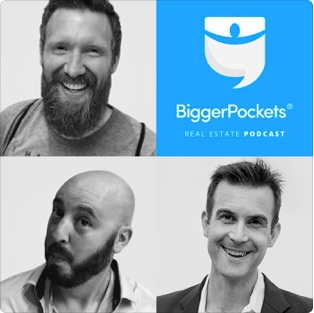 Despite the changes in our economy, real estate investing is still a valuable and lucrative field. Bigger pockets cater to the beginner investor and the real estate mogul. Hosts Joshua Dorkin, Brandon Turner, and David Greene speak honestly and openly about the trials and potential success of real estate. Their goal is to show you the possibilities of real estate while tempering your expectations; real estate investing is no get-rich-quick scheme. Bigger Pockets find investors large and small to share their stories and strategies, with some surprise guests like Jocko Willinick sprinkled in. If you want to know more about real estate and its many parallels to your business success, look no further than Bigger Pockets.
8. Masters Of Scale With Reid Hoffman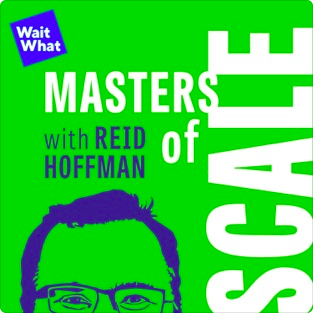 PayPal Mafia member and founder of LinkedIn, Reid Hoffman, knows what it takes to scale a business. He's grown LinkedIn to a powerhouse social media platform that got acquired by Microsoft in 2017 for over 26 billion dollars. He wants you to learn the same concepts, too, by giving you access to today's true Masters of Scale. In a well-edited podcast that's filled with special effects and funny opening stories, Reid gives you direct access to Bill Gates, Mark Zuckerberg, AirBnB's Brian Chesky, Luis von Ahn of Duolingo, and much more. There are few podcasts around that will get you into the minds of those who created the most significant companies to date.
9. The GaryVee Audio Experience | #AskGaryVee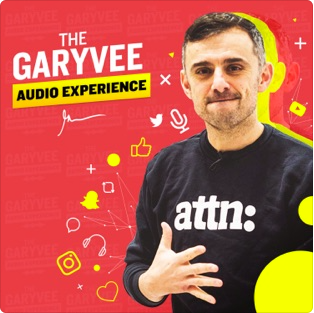 You want it raw, and you want it real. Look no further than Gary Vaynerchuck. F-Bombs aside, there's a core message under every episode of the GaryVee Audio Experience and the accompanying #AskGaryVee: Be patient, practice empathy, work on yourself, and add massive value. If you do these things, there's no way you won't scale your business.
Like Hoffman and Lewis Howes, Vaynerchuck invites powerhouses to his show. Some can't miss episodes include:
He's also the master of repurposing his content. His team takes his podcasts and repurposes it on almost every social media platform known, giving him incredible reach. He will also use keynotes, his interviews on other shows, and random conversations to upload them as podcasts. This gives him the ability to produce podcast content daily. In everything he says, there's something for everyone to take to their business.
10. Noah Kagan Presents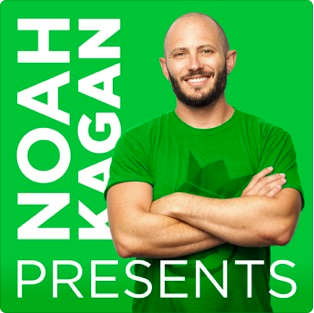 Noah Kagan was an early employee at Facebook, Intel, and Mint. After moving on and building multiple failed businesses, he finally found gold with AppSumo, an 8-figure software marketplace. AppSumo also has a suite of handy business growth tools for your website. Noah hosts his podcast along with his blog OkDork, giving you actionable steps to grow your business, beat procrastination, and scale. He also interviews up and coming founders for companies like Gumroad, and Oura Ring. Noah's been stepping it up during coronavirus, trying to help the thousands of people with struggling businesses stay afloat.
Conclusion
There are thousands of podcasts available that can give you the tips and tools you need to grow your business. If you didn't know what podcast to listen to from the sea of choices, these 10 are a great place to start. Most of these podcasts expose you to incredible minds and the most prominent business of our time. Apply their knowledge to your venture, and you'll make incredible leaps.
‍