7 Best LinkedIn Automation Tools To Increase Your Network & Profile Visibility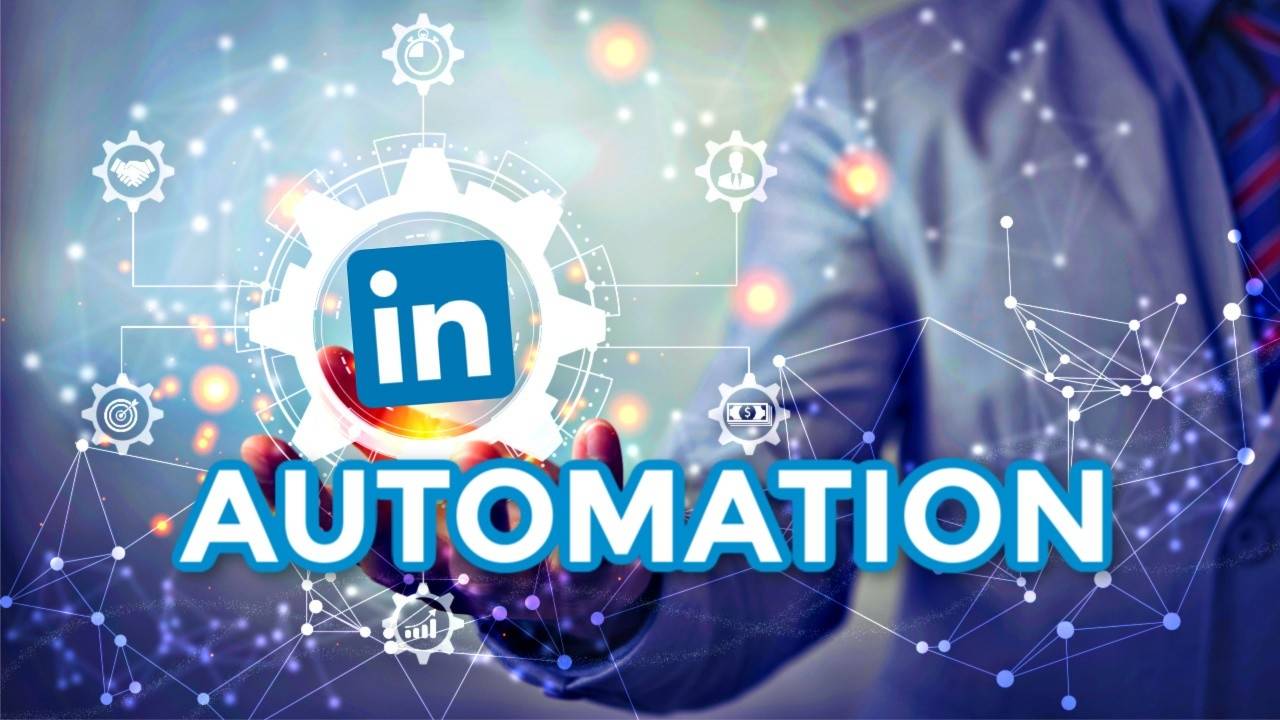 There is no better way to market and publicize your product, and especially your brand, other than digital marketing.
Out of the several options available, if there is one platform that can give you a steady supply of network connections and job opportunities, it has to be LinkedIn. No matter the type of business you own, having a LinkedIn profile has now become essential.
Interestingly, InMail, a LinkedIn feature, was found to have a 10-25% response rate. This is nearly 3x higher than regular emails!
Using LinkedIn to further your business interests is certainly a good approach, yes. But, there are certain automation tools available that can enhance your efficiency on this business social networking platform even more.
The following are the top LinkedIn automation tools that can help you get huge sales results pronto. Let's take a look...
Expandi.io
What is it?
The main job of Expandi.io is to add more connections to your LinkedIn network by performing several tasks. This Google Chrome plugin can save you a lot of time as it performs necessary processes by itself.
If you're a founder or an individual sales representative for a B2B business, this LinkedIn automation tool could be really useful for expanding your overall reach.
How can you use it?
You can send several personalized connection requests to get better results for your business. In other words, Expandi.io will convert your LinkedIn account into a mass email channel and send bulk messages to prospects.
When sending an invite, you can also filter your choices on the basis of industry, company size, keyboard, location, and relationship.
What are its advantages?
One of the biggest advantages of Expandi.io is that it can get your profile noticed without letting you come off as desperate.
You see, when people get a notification that somebody has visited their profile, there is a higher chance that they will also check out your profile in return. This is why you should present your products and services properly on your LinkedIn account to give visitors a hint of what you can offer.
The other advantage of Expandi.io is that it also cultivates a relationship with your current connections. Integration with API and Zapier is available as well.
Lastly, the tool provides you with key campaign insights to give you a better understanding of connection volumes and response rates. You'll be able to check whether you need to take action and take over the conversation from Expandi.io's chat system in case your warm lead shows more interest.
How much does it cost?
You can try the one week free trial of Expandi.io to get a feel of how it works. If you're satisfied with the results and want to continue using the tool, you'll have to pay $99/ seat per month on a monthly basis.
This plan will give you unlimited campaigns, automated sequences, reply detection, and create co-worker roles. You'll also be able to target sales navigator and Recruiter lite search results, on the basis of post engagement.
Zopto
What is it?
Zopto offers you a complete cloud-based software experience with full automation.
It's a tool that is commonly used by start-ups as well as sales teams for automating LinkedIn-based lead generation and score conversions at scale – sans the advertising costs. It's the fact that Zopto gives you a steady supply of hot leads, which makes it so famous.
How can you use it?
This LinkedIn automation tool offers a filtration system that gives you access to highly targeted leads from LinkedIn. You can search for your prospective by using Sales Navigator or LinkedIn Premium, followed by choosing the level of engagement you would want to initiate with each one of them.
Setting up Zopto is incredibly easy, which makes it an excellent option for marketing managers, sales representatives, and founders. You can send customized emails mentioning your products or services that could help in arousing the interest of the prospect.
Keep in mind, you can filter your search results to make it more focused on your target audience to save more time.
Some of the fields include industry, location, title, seniority level, company size, and the number of followers. In fact, there is also an option to customize your search on the basis of the technology that the company uses!
What are its advantages?
Firstly, we'd firstly like to highlight that Zopto is a SaaS platform instead of a Google Chrome extension. As mentioned above, it can filter your ideal customers and then proceed to send invites on LinkedIn.
Again, it visits the profiles of other members that creates awareness and gives them a quick peek to your products.
How much does it cost?
Zopto gives you the option to choose between three plans: Personal, Grow, and Agency.
The Personal plan, costing $215 per month, has several features like connection invites, sequential messaging, target imported lists, A/B testing, and Zapier integration. It can only be used for one account.
The Grow plan and Agency plan costs $395 and $895 per month, respectively. Although the features are similar, the main difference between the two is that the Agency plan offers an additional three accounts along with White Label integration.
LinkedIn Helper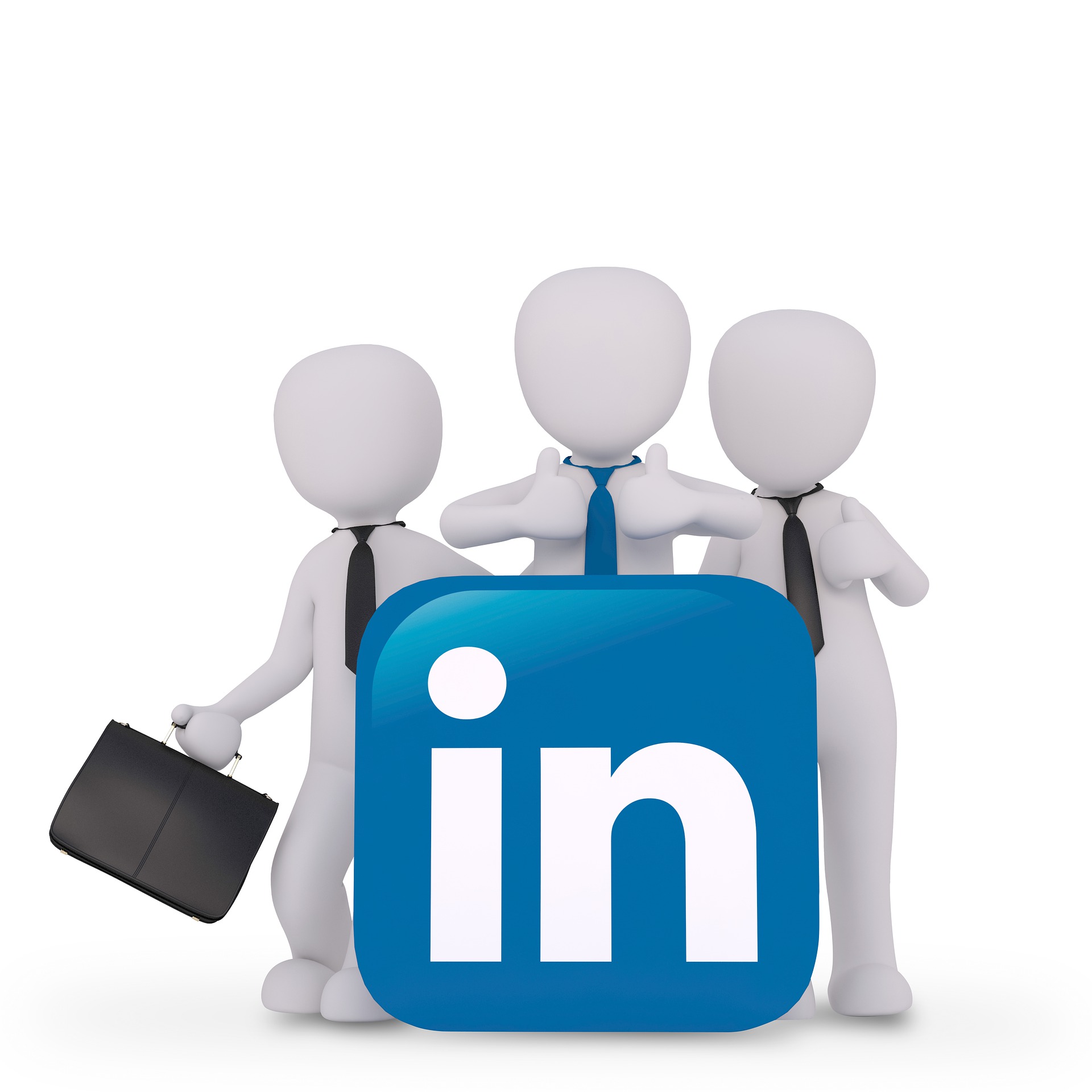 What is it?
Linkedin Helper is a Google Chrome plugin that lets you automate several LinkedIn functions to boost your conversion rates. This includes messaging first connections, sending connection invitations, and creating auto-responder messages.
How can you use it?
The services that LinkedIn Helper offers can really help promote the overall efficiency of your outreach campaign that can be especially helpful for individual reps and founders.
The tool can send connection requests to endless contacts as well as invitations for joining LinkedIn groups. It also lets you build a targeted mailing list and an automated system to improve your connections with your 1st level connections. You'll have to export your LinkedIn contacts to a CSV file for making the mailing list, though.
The other benefits include sending endorsements to your current connections and auto-visiting profiles for lead generation.
If you want to add a touch of personalization (this is recommended), there is a feature of adding a signature that not only looks more professional, but it makes you look more interested in the prospect making the latter feel important.
What are its advantages?
The main aim of LinkedIn Helper is to kickstart natural conversations by using the first and last names of members. It also lets you save mail campaigns and take advantage of API integration for improving the efficiency of your marketing strategy and mailing outreach.
One of the biggest advantages, however, has to be the option of adjusting the timeout for every action you do. In addition to this, you don't have to worry about not being able to do other work as the automation tool keeps running in the background.
How much does it cost?
The pricing scheme is drafted for private and enterprise use for one browser installation. It starts from $15 per month, but the monthly price gets slashed if you opt for a longer subscription.
Case in point: $40 for a three-month subscription, $60 for a six-month subscription, and $99 for an annual subscription.
You can also try the tool for free if you don't want to spend money right away.
LeadFuze
What is it?
Definitely one of the most popular LinkedIn automation tools, LeadFuze has established itself as the go-to choice for marketing and sales representatives. This isn't really a surprise as it surely does simplify marketing and lead generation a lot.
Not only does it help you engage with highly targeted prospects, but it also boosts the probability of the sale of your products.
How can you use it?
You can use this lead generation software for segmenting your marketing campaign on the basis of technology, industry, verification of emails, role, hiring intent, number of employees, location, keywords, and ad budget. As you might have realized, doing this will give you better results, which, in turn, will produce higher quality leads.
To avoid getting hit with more leads than you can handle, you can also put a cap on the number of prospects.
On the whole, you can get access to important information like address, emails, and phone numbers while also sending personalized emails and follow-ups.
What are its advantages?
Unlike several of its rivals, LeadFuze helps you engage with the middle of the funnel prospects in addition to the top of the funnel prospects. This is one of the primary reasons why your outreach and strategy efficiency is so pronounced when using the tool.
But on the most likable features of this platform is the FuzeBot. It's a smart, AI-powered feature that lets you retrieve relevant contacts from any small or exhaustive lists. In other words, it can scan the entire web to add the best quality leads to your list that will actually help you add value to your business.
The other advantage is the integrations LeadFuze offers with Zapier, JazzHR, Hubspot, Mailshake, Bidsketch, Woodpecker, and lemlist. This includes CRM, spreadsheet, API, and cold email.
How much does it cost?
Although LeadFuze offers up to 25 leads free, its paid plans, as one would expect, offer more value.
Its Starter plan gives you 500 lead credits and costs $132.30 per month, while the Scaling plan gives you 2500 lead credits and costs $447.30 per month.
Furthermore, there is also an option of customizing your plan (Custom) according to the access, permission, lead credits, and the number of users you would want to be included in your plan.
Dux-Soup
What is it?
You can use Dux-Soup for boosting your business sales and recruitment thanks to its ability to let you find, attract, and engage with prospects. It's a Google Chrome extension that lets you cover hundreds of LinkedIn profiles to find quality leads.
How can you use it?
After you've installed and activated Dux-Soup, you don't have to worry about spending time visiting prospect profiles – the automation tool will do it for you. Also, you get to enjoy integration with other platforms like Hubspot and Zapier too.
And not only that, it auto-subscribes for connection updates, endorses skills, and sends personalized images to ensure the overall reach looks as natural as possible.
In fact, you can also leave notes and tags related to the different profiles you visit for reference purposes in the future. You can set rules that serve as filters to ensure your prospect list contains relevant profiles only.
We'll also suggest customizing the time difference when performing different actions when you upload the list of targeted profiles using a CRM system or spreadsheet. In combination with Dux-Soup, this will improve your lead generation efforts to achieve your sales goals in a shorter span of time.
What are its advantages?
As the main aim of Dux-Soup is to save time, it practically becomes your virtual assistant by taking care of some menial and not-so-menial activities.
It can also visit profiles, message 1st level connections, endorse connections, and follow any profiles. Also, the smart system easily skips profiles that have been visited earlier to prevent any spam.
If you want to filter LinkedIn profiles, there is an option for that as well. Premium members, influencers, job seekers, open link members, and CRM imports are the different fields on the basis of which you can filter profiles.
Dux-Soup also gives you the chance to send highly personalized messages to your 2nd level connections – these are the connections who aren't in your network.
How much does it cost?
There are three schemes offered by Dux-Soup, which includes the free Starter plan, the $11.25 per month Professional plan, and $41.25 per month Turbo plan.
While the Starter plan is enough to get you started with prospect finding, the Professional plan is better suited for generating quality leads. Turbo offers the exclusive feature of connecting your lead generation systems; you can integrate your workflow with other platforms.
Octopus CRM
What is it?
Octopus CRM is essentially an autopilot that you can use on LinkedIn. It gives you the flexibility to auto-connect, auto-endorse, and build effective marketing or sales campaigns. Not only can you visit hundreds of LinkedIn profiles every day, but you can also send personalized automated messages to them via this tool.
This Google Chrome extension can look after your prospecting funnel on the social media platform while also providing you with performance statistics.
Best for lead generation, social selling, and an auto-connect LinkedIn tool, Octopus CRM can be a lifesaver for individual representatives, recruiters, as well as founders.
How can you use it?
This LinkedIn tool has two parts – the main CRM page and a pop-up window. It's important for you to understand how this works before being able to proceed.
The pop-up window is essentially a medium through which you can transfer files from LinkedIn to a CRM of your choice. Also, you can use the message template field to send a customized note to potential connections.
It's important to personalize your notes before you start sending connection requests to improve the chances of getting results.
Keep in mind that Octopus CRM has limited the number of connection invitations and messages that you can send to prospects every day subject to the type of account you own.
If you have the basic LinkedIn account, your connection request is limited to 50, with the messages limited to 100 daily. On the other hand, for Premium account holders, the invitation and message limitations are set at 100 and 200, respectively.
However, this doesn't mean that you cannot lift these limitations if the need arises. This is just a safety precaution taken by the tool.
To make the outreach process even more efficient, you can use Octopus' Zapier integration facility to connect with apps like Hubspot CRM, Zoho CRM, Asana, and Google Sheets, to name a few. In addition to this, Octopus CRM can be integrated with other platforms like LinkedIn Basic, LinkedIn Premium, Recruiter Lite, and Sales Navigator.
What are its advantages?
Although the automation tool is extremely effective on the whole, its affordability is certainly one of its most attractive features.
Still, this doesn't take away from the functionality that Octopus offers.
You can use this tool to simplify your work that consists of sending personalized connection requests to 2nd and 3rd level connections, auto-visiting, auto-endorsing, and sending bulk messages. Even building a LinkedIn marketing funnel for landing leads is made possible.
Octopus CRM also lets you appraise stats and performance, import and export data, link campaigns, and perform activity control.
We would also like to explicitly point out that the tool also doesn't ask for LinkedIn credentials! This ensures that your LinkedIn account security is never compromised, and neither is any control taken away from you.
How much does it cost?
This LinkedIn automation tool has four different schemes on offer: Starter, Pro, Advanced, and Unlimited.
Starter gives you the flexibility of personal CRM with statistics, sending personalized auto invitations, and the ability to connect with premium LinkedIn users at $6.99 per month.
The Pro and Advanced plans have more options like auto-endorsing and auto-viewing profiles, but the Advanced plan offers additional features like building funnels and export/import data. While the monthly cost of Pro is $9.99, the Advanced is priced at $14.99.
The fourth plan is called Unlimited, which is available at a price of $24.99 per month and includes several useful features offered in the previous plans as well as exclusives like Zapier/Hubspot integration and personal account management.
Prospect.io
What is it?
Prospect.io is one of the key tools that you can use for boosting your sales, enhancing your marketing reach, and advertising your product startups. Interestingly, it's available in different forms – you can choose from a Prospect button on profiles or activate the Zapier integration feature whichever you please.
How can you use it?
After getting registered on Prospect.io, you can start setting up your account by adding contacts, addresses, and creating lists for sending your first set of cold emails. Luckily, the setup guide is very comprehensive, which enables you to understand every element without facing any difficulty.
While adding prospects and creating lists is easy, it's important that you focus particularly on creating effective drip campaigns.
Here, you need to set up your email campaigns to send customized notes to prospects. In addition to creating the email template, you can also select other options like the number of days, sending the email as a reply or new email, pausing or stopping the campaign, and so on.
What are its advantages?
Prospect.io has a 'Report' section that gives you a complete analysis of your campaign. It shows you the number of emails that you have sent along with the number of contacted prospects, conversions, and bounces.
There is also an option of viewing the list-specific statistics that allows you to compare different campaigns to find out which one is more successful.
As mentioned before, the tool also has a Google Chrome extension. This extension can come handy when you're looking through company websites and other business listings over the internet to create a list of potential clients that you can connect with in the future.
How much does it cost?
If you decide to go ahead with Prospect.io, you have to choose between the Essential plan or the Business plan.
The Essential plan costs $79 per month and gives you benefits like 250 monthly email finder credits, unlimited prospect lists, email tracking, and automation, reporting and insights, and basic level integrations (Slack, Piesync, and Zapier).
The Business plan is priced at $129 for 1000 email finder credits, advanced CRM integrations (Salesforce, Close.io, Hubspot, Pipedrive), several professional services like campaign reviews, technical setup, and priority support.
Concluding Thoughts
While there is no doubting the usefulness of LinkedIn automation tools, you need to be very careful with how you use them.
Going overboard with LinkedIn automation might end up being detected as spam by the platform. This might end up with your account being suspended or even banned in certain cases.
Irrespective of the business you operate in, automation tools can help you create a list of customized networking opportunities and market your products and services.
The aforementioned LinkedIn tools pack in all the necessary features to make them user-friendly and high performing. It gives you the credibility to establish social proof and market your brand optimally to enhance your customer reach and build your prospect list.
‍