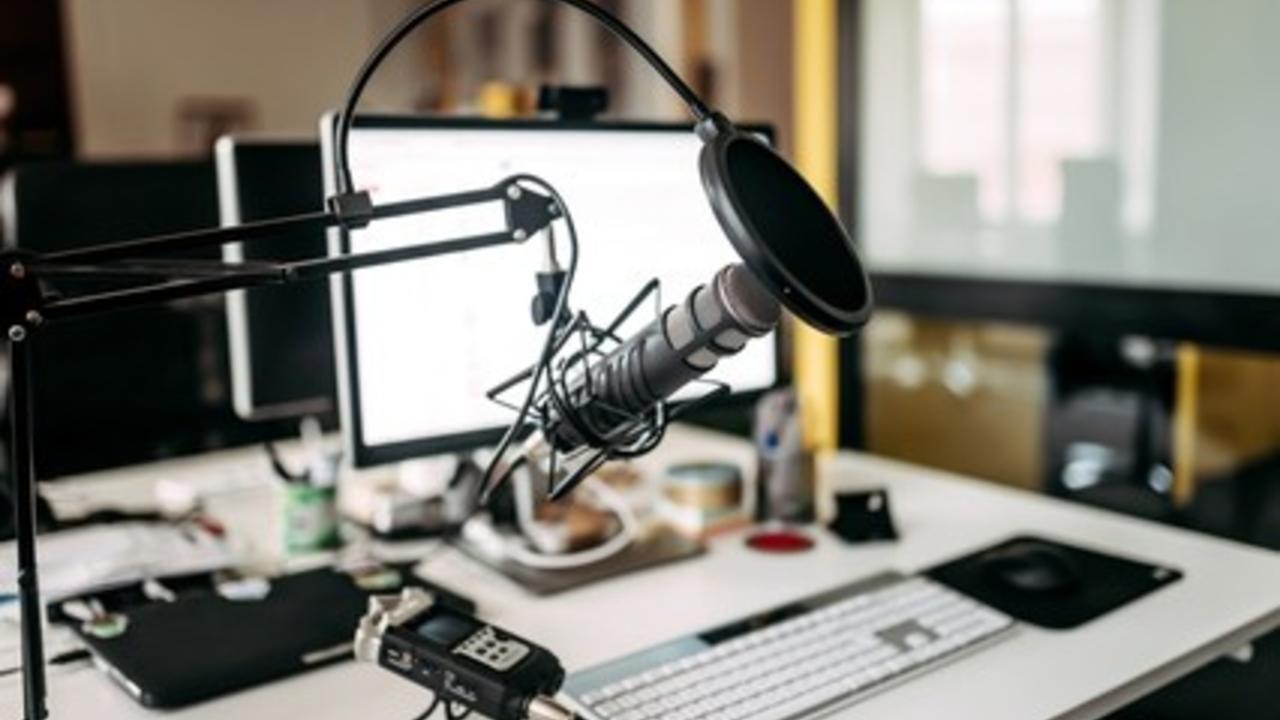 If you are new to podcasting, don't worry.
I have been there.
I was met with the challenge of podcasting pretty early. I wanted a way to connect with people and lean into my passion for learning new things and meeting new people.
Starting a podcast was an option and when I tried it, I was hooked. But it was not easy.
From the set-up, finding guests, learning to edit, and seeing little growth at first, I went through it all. Now it's one of my strongest streams in terms of content and business growth.
But is podcasting worth it? Especially now with hundreds starting podcasts every day?
What! The! PODCAST?!
What is podcasting?
In the simplest terms, it is the distribution of audio files using the internet.
These can be in serval forms including interview style, documentary style, solo, or panel discussions.
Some forums allow you to download from the internet and convert it to an MP3 format.
Other devices allow accessing using a specific application such as Pocket Cast or Castbox. This permits listeners to access the audio on multiple portable media devices.
If you are looking at this from a producer's point of view, podcasting is uploaded using an RSS (straightforward syndication). You can provide frequent updates on the channels - real-time to your customers. When creating content on current/recent events, this is important to deliver timely information is essential.
With over 800,000 podcasts and over 30 million episodes, podcasting is rapidly growing in popularity. So it's understandable that you would want to try your hand at one.
So let's get down to it: the benefits
If you are considering a podcast as an individual. Or podcasting for your business, there are some real benefits, when executed correctly, that should be taken into consideration.
According to Podcasting insights, there are significant benefits to the podcasts:
Multiple forums to share your content
Access on multiple forums. Unlike blogs or Videos podcasting can be shared on numerous panels, increasing access to your target audience. Allowing you as the digital marketer or Influencer to extend your reach and maintain consistency on multiple channels.
Several ways to earn income
The best thing about Podcasting is the ability to monetize.
If you take time on your channel, you can eventually get sponsors or invite other persons on your show willing to pay for exposure.
It's a great way to introduce your audience to some of your favorite brands and make suitable recommendations.
In fact, up to 69% of listeners' podcast advertising gave them the awareness of a new product or service.
Repurpose content for more ROI
Let us say you have a social media post or blog that inspired deep discussion. You can translate that content to audio so you can elaborate on the topic. On the other hand, you can reboot older content to address customer feedback or speak about the benefits of new products and services.
It's fun!
Simple enjoyment. That's one of the biggest advantages of podcasting.
Podcasts are pretty easy to create. As you go along, you may
develop your own style, choose specific topics, invest in equipment, and editing.
Speaking about a topic you are passionate about is rejuvenating and a form of catharsis.
Like any contact marketing tool, podcasting is not a quick win. It takes time and effort to really cultivate a sustainable audience.
Is Podcasting Worth It To The Audience?
We have mentioned the benefits of the podcast for your business.
However, let us turn a table and understand it from a listener's point of view.
Do you have a favorite podcaster or even a radio personality? What drives you to continue listening? Think about that for a second and understand your position as a supporter.
People and Podcasting
Surveys suggest that 50% of all homes are Podcast fans. Your audience is listening and waiting, why not speak to them? Podcasting is great as a fan. With a wide range of casters, there are topics for the whole family. The average listeners subscribe to 7 different shows per week.
Create an interpersonal Experience
Connecting with the audience is essential, listeners/consumers want to know who they are buying from. Other fans are eager to get the opinions of their favorite influencers. From either aspect, it helps to drive home your brand if you sound engaged or committed to your subject. Think of your message consistency, tone, theme or topics, and articulation of your message. They want to feel connected to you and enjoy an interpersonal experience.
Relationship building
Printed or written word may not be best to translate emotion or relay tone or information effectively. Social sprout examined relationship building with customers, from feedback customers like the sense of community. We mentioned podcast shareability to social media earlier, with 91% of people believing in this forum's ability to connect people.
Customer Convenience
We live in a fast-paced world. Reading a blog versus listening to an audio file is simpler and more convenient. It allows your audience to get pertinent information on the go. Unlike some radio broadcasts, it is commercial-free and can be listened to from anywhere around the world.
Is the Juice Worth The Squeeze?
Without a doubt, podcasting can be great for your business growth and personal brand. It's worth putting in some effort to plan your content (or repurpose old content), invest in equipment, and to come up with your style.
Consistency can open new doors for you, grow your business, and level up your life. It will take some time. You can go months without seeing any growth. But when it takes off, the sky is the limit. The juice is definitely worth the squeeze.
Now it's your turn:
If you're ready to get your podcast off the ground, read some of these tips:
Set up your podcast for less than $500.
Tips for building successful future podcasts.
‍