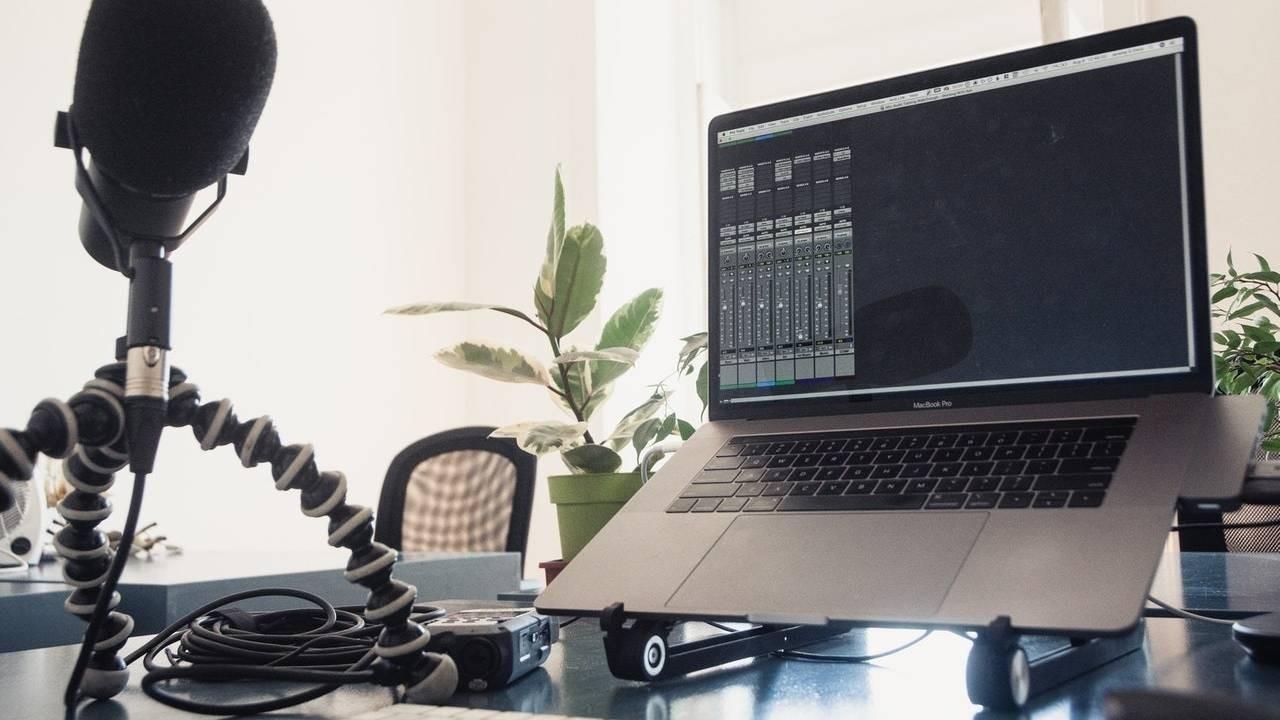 Skip the traditional radio show or reading a blog, instead tune into a podcast for news or entertainment.
If you didn't know already podcasting is the new blog and everyone from businesspeople to maybe even your mom is podcasting.
‍
Popularity Rises
Podcasting has become more and more popular over the years and it's easy to see why. It has a lot to do with the simple fact that most of us are glued to our smartphones from morning till night.
From the moment we wake up to the time we turn in at night we spend a good portion of our waking hours on the phone, looking at the phone, doing business on the phone, and everything else in between.
So, if you are spending so much time on your phone, others are too. And these 'others' could be potential customers if you have a business or are thinking of going into business. And podcasting is something you should investigate if you aren't doing it already.
‍
Podcast Marketing
Thanks to podcast marketing, you just might be able to reach those same folks who are too busy to look up from their phones to do much else.
Stats tell us that 51% of Americans, 12 and up, have already listened to a podcast. Why not jump on that podcast bandwagon and give your audience or a potential audience something to listen to?
Rather than writing a blog think seriously about stepping up your podcast marketing program or begin it sooner rather than later.
‍
Big Numbers
Recently the number of people who listen to podcasts has increased substantially. Compared to 2018, the number increased by 20 million people in 2020. Also, there are 14 million people who say they are weekly listeners. These numbers supporting podcasts are clearly increasing their popularity.
‍
Why are Podcasts on-Trend?
Well, many younger podcast listeners spend a lot of their listening time on Spotify. Then there about 40% of people between the ages of 12 and 14 who listen to a podcast in a single month. This is a 10% rise from the previous year.
Of course, when music streaming services began adding podcasts, even more of those young listeners started subscriptions to podcasts. For some early podcast listeners, they start casually but over time, they often turn into weekly subscribers.
As a result of their listening habits, you might potentially reach new or current customers weekly with podcast marketing.
Here are some important ways to build on podcast marketing.
‍
Launch Now
Launching a podcast if you haven't yet could aid in attracting potential customers regularly. Why? Think about it: the more often people are exposed to your brand, the sooner they recognize your brand. As the podcast popularity goes up, your brand's popularity might do the same.
‍
Increase Web Traffic
Even though people might listen on their headsets, AirPods, or the like, keep in mind your podcast may also increase your website traffic.
Remember if you decide to replace old blog posts with newer podcast episodes, the focus stays the same and that is to show listeners your value.
In other words, ask yourself what you have to offer your customers that they may not be able to get from competitors. It could be that you are more in tune with what you are selling, have more experience or you become an important resource for them.
Stressing your value within each podcast gives your audience a reason to listen. Once they are tuning into the podcast, they could also visit your website and learn even more.
During a website episode, tell listeners about your website content and what else might be on the site. Perhaps link to a certain page or offer a few podcasts on the website. Whatever distribution channel you opt for, there are many ways to drive traffic to them.
As you build up a regular listening audience and attract more website views, you'll eventually turn those visitors into paying clients.
‍
Brand Awareness
Sharing your podcasts on many distribution channels lets you build brand awareness. The more people see your company name on the Internet, the more they will remember and recognize it. With every episode they listen to, you're sharing your brand.
After a few episodes, they should begin remembering your voice, style, and company name, as well as your brand.
‍
Fill in the Holes
Experts say the average commute for Americans is currently 25.4 minutes which means they are turning into something to pass the time.
Podcast marketing lets you engage subscribers during their commute. And because they're not required to read or pay attention, you can use this time to attract their attention with your episode.
‍
Mix Up Content Marketing
Seeing the same old content repeatedly gets boring, fast. Instead, be creative and diverse when podcasting.
Unlike blogging, podcast marketing content can give a boost to your overall marketing plan. Try to give your audience updated, newer, and more exciting material.
And if your audience is taking a backseat to your blogs, try doing a podcast. Also, by posting regular podcasts, the audience will look forward to new content each week.
‍
Podcasts Could Help Brand
Dividing content into separate episodes may encourage listeners to return weekly.
For example, sectioning your podcasts can help generate loyal listeners who always want to return for the next episode to see what happened.
Over time, you might be able to turn those listeners into regular clients.
‍
Search Engine Optimization
Keep in mind Search Engine Optimized or SEO content helps possible clients find your business online easier.
As your competitors begin creating SEO content, however, it does get harder to reach the top of a search page. And like blog posts, podcasts are also a searchable form of content.
This means your customers, when surfing the Web for your product or service, could find your podcast online. Once they do find you, it's easy to offer them engaging content.
Note: search engines like Google look for engaging, interesting, and unique content. This means you should upload new content regularly to make an impact.
With podcast marketing as a part of your SEO strategy, you will be able to offer clients another type of content.
The podcast is also popular because many people are too busy to read a lengthy blog post. However, if they see a podcast link, they may be more apt to click, listen, and even subscribe.
In the end, launching a podcast can support your current SEO strategy — and make it climb. The more website traffic you can attract, the more Google takes notice.
Perhaps over time, you will find yourself at the top of a search page making it easier for potential clients to find you online.
Get Busy
As you contemplate launching a podcast or fine-tuning the one you already have you could very likely reach thousands of listeners and expand your brand. It's time to hit the airwaves either way and up your brand and your business now.
‍