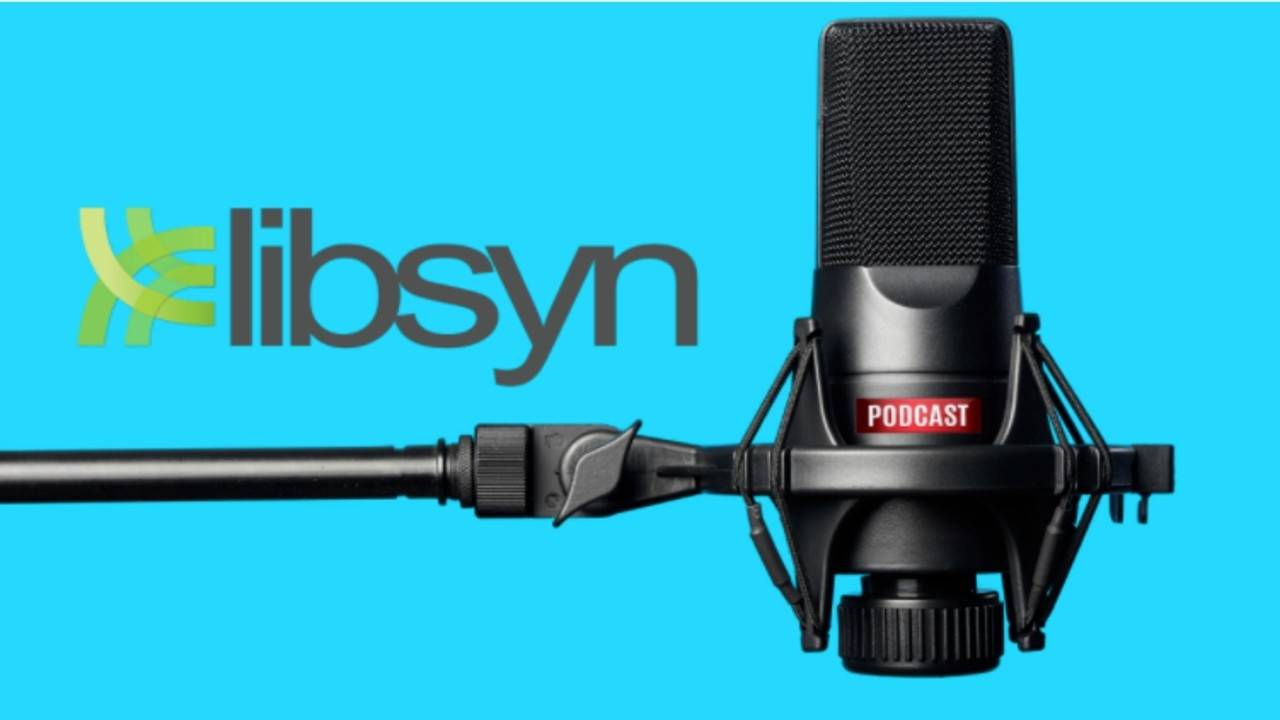 Are you ready to start your podcast? You have your mic ready, your content prepped and your episodes recorded. What next? You need to upload your podcast so that it can reach a portion of the millions of growing podcast listeners. To upload your podcast, you need a podcast host. Libsyn is one of the more popular podcast hosting services around. This Libsyn podcast review should help you understand the pros and cons of choosing Libsyn.
Why do you need podcast hosting?
Each podcast episode will be in an audio file that your potential listeners need to access. Storing and downloading these episodes can take up a lot of bandwidth. If you host it from your own website, it can cost you hundreds per month. Podcast hosting is a company that can hold and distribute your content for a minimal cost.
Podcast hosting companies also come with built-in features that can help you design, position, manage, and share your podcast. There are a few amazing features that save podcasters time and helps them increase their reach.


What is Libsyn?
The OG of podcast hosting, Libsyn, aka Liberated Syndication, was founded in 2005. This was around the same time as the first podcast. With Libsyn, you can upload your episodes in different formats, store your content, and distribute it using their RSS feed. Because they've been in the game so long, Libsyn has customized its platform to cater to both new and experienced podcasters. The platform promises high-performance sharing at high bit rates. Libsyn is also the podcast partner for Spotify, Google Play, and iHeart radio.
Here's what you can expect from Libsyn
Mass distribution:
A podcast depends heavily on distribution and Libsyn helps in several ways. You get to create your simple RSS feed and distribute your podcast to the heavy hitters (Spotify, SoundCloud, iTunes, iHeart Radio, etc.). Their publication tools help you set when you want your podcast to launch on each platform and you can add or remove content with just a few clicks.
Social media integration means you can share links through Twitter, YouTube, Facebook, and LinkedIn. You can also distribute PDFs and videos through Libsysn, so if you want to share transcripts or the video format of your podcast, feel free. Finally, Libsyn has its own directory which is home to some of the most popular podcasts from Adam Corolla and Dave Ramsey.
Solid Statistics:
Libsyn prides itself on giving you all the data you need to run a successful show. It's statistics page covers everything from listens by platform, location, and even through social media. You even can filter and sift through your stats by episode and even download a report for future use.
Customize your publishing:
You can optimize your iTunes
Larger packages allow you to put your content behind a paywall. Premium podcasts mean you can monetize your content
Custom domain and web page:
With any professional podcast, you need a place where listeners can find you and interact with your content. What better way to do so than a website? Libsyn provides you with a custom domain (for an additional cost) and a simple webpage where you can display your content. If you're a WordPress user, you can connect your podcast directly to your site using their plugin.
Amazing support:
The company is well-known for its customer support. With a range of resources including a knowledge base, a YouTube channel, a community blog. You can find out all that you need from these resources alone. If you still have a challenge, you can ask their support team directly and get a quick response. You can even learn about podcasting and podcast hosting from The Feed, their very own podcast.
Libsyn is feature-rich but here are my pros and cons when it comes to the product.
Pros of hosting on the platform
Cost: You can get started for as low as $5 a month for a 50MB plan. This cost is great for those who are getting their feet wet.
Specialized podcast app: For an additional monthly cost, Libsyn can design your own podcast app. Listeners will be able to download an app where they can access your content exclusively. I don't think this adds any particular value, as potential listeners are on platforms like Spotify and iTunes.
Free webpage: Displaying your work is a big part of podcast growth. You get a free webpage to display your brand and grow your traffic with SEO.
Detailed Statistics: Libsyn gives you deep statistics so you can create more of what works and less of what doesn't. You can also target particular audiences with the statistics per episode.
Legacy: If you want one of the first podcast hosting services in your corner, I won't blame you. Lisbyn has both the legacy and brand to back up its performance.
Cons:
No free tier: Many competitors have Freemium packages that are better than Libsyn's $5 entry point. And at 50MB, you get less than 2 hours of content based on the quality of your audio (bitrate). So while you can start relatively cheap, they should consider a free option.
Confusing Billing Tiers: Libsyn has Classic Plans and Advanced Plans that require additional payments for space upgrades, a customized iPhone app, and domain. Then there are additional storage bundles and enterprise prices. And you have to pay to use your own domain. They should keep it simple. It sounds like a recipe for users to be stuck with a bill they did not expect.
Need a separate account for multiple shows: If you run more than one show, you'll need another account. It sounds trivial but it could be a bit cumbersome.
High entry for sponsorship: Hosting companies like Buzzsprout and Anchor.fm have early opportunities for sponsorship. Lisbyn has a 50/50 ad split with a 5,000 minimum monthly download entry. Those numbers could be out of reach for many podcasters.
Should you host your podcast on Libsyn?
If you're a new podcaster, you should consider trying a service where you can simply test and execute, like Anchor.fm. For persons who are tenured or really want to amp up their show, Libsyn works well. After navigating the payment options and setup, you get a reliable podcast hosting service with excellent analytics and support. You also get a wide distribution network, comparable to any other podcast hosting service, and the option for your own iPhone app if you choose.
Ready to start hosting?
This Libsyn podcast review was to help you choose your podcast host. Podcast hosting is an important part of the process. Your listeners need a reliable network to access your content. You can't go wrong with Libsyn. If you need more help on setting up your podcast, podcast hosting, or growing your brand and income through podcasts, sign up for my email list. Feel free to share your content. I can't wait to hear what you create with Libsyn!
‍