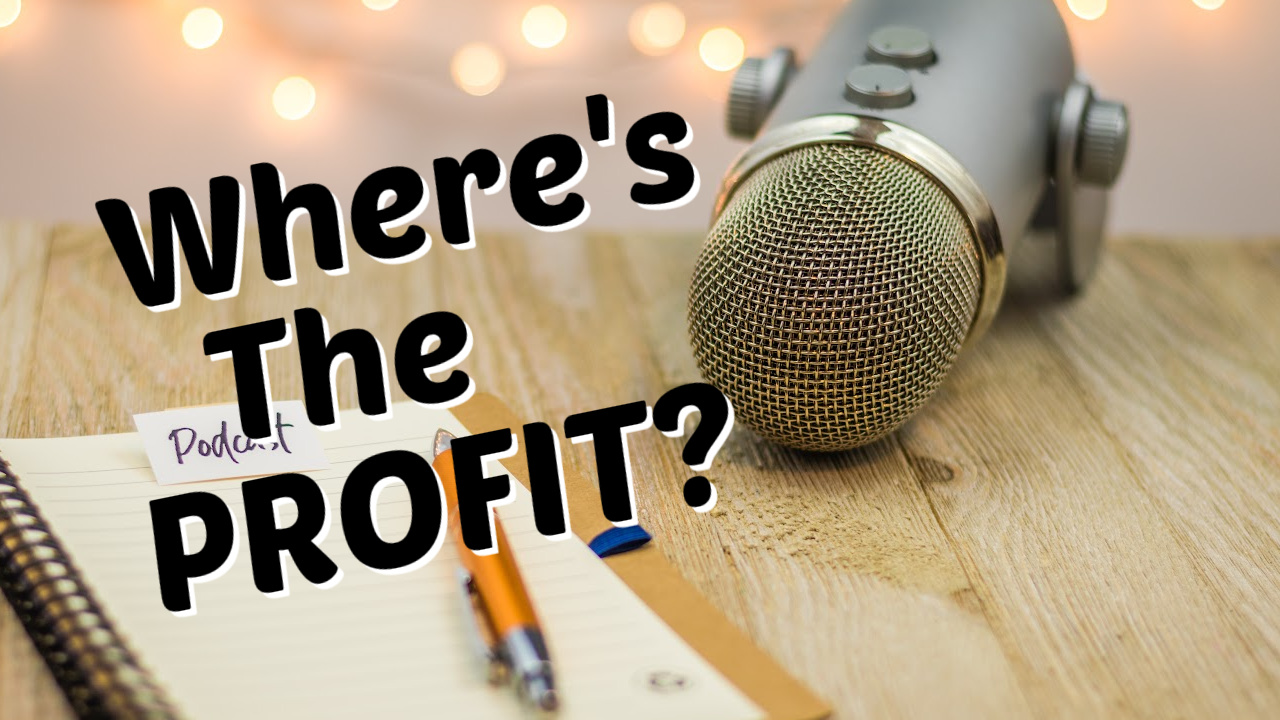 Podcasts are popular because they are easy-to-consume platforms for corporate and personal topics. People listen to podcasts to learn about new company growth methods, enhance their marketing abilities, and be inspired by interviews with entrepreneurs. They're listening to big-name, and small-name podcast shows to hear their favorite writers, learn how to meditate, and delve into complex issues like self-compassion. Podcasts have been around for a long time, but it's only in the last few years that the sector has genuinely taken off.
According to Small Biz Genius, only 22% of Americans knew what podcasting was in 2006, but now 70% of adults in the United States are familiar with the medium. With a rush of advertising activity and technology changes in 2022, the podcast industry will grow faster, which is fantastic news for content providers and listeners alike. In this article, we will be talking about the most profitable podcast topics. Read to learn more!
Most Profitable Podcast Topics
1. Time-specific podcasts
Time-specific podcasts, such as a daily morning news brief or a weekly Monday motivation audio, are released at certain times of the day or week. While tying your theme to a time is a terrific way to remain on track, you'll almost certainly need to develop a topic for your podcast.
2. Product reviews
One of the most popular blog post topics is product reviews, which may become a regular feature on your podcast. It is well-liked by listeners since it assists them in making purchasing decisions. When it comes to a product that has just been released, it works remarkably well. You could, for instance, compare a new product to a similar but older product. If you want to use video, you could make an unboxing video for the event and upload it on social media sites like Facebook, Instagram, or YouTube.
3. True Crime Films
Similar to how dark tourism creates a buzz among vacationers, true crime podcasts appear to be in high demand among listeners. The top three podcasts involving murder mysteries are frequently found in the top ranks of major podcasting platforms. Serial kicked off the true-crime podcasting trend in 2014, and it hasn't dipped since. According to statistics from 2018, it received a whopping 340 million downloads.
4. Influencers' behind-the-scenes
Influencers on social media have filled our feeds with flawlessly edited photographs and commentary. It's easy to imagine that their real lives must also be picture-perfect. But this isn't always the case. Consider getting a behind-the-scenes look at what it takes to become an influencer. The hours spent capturing a single shot, the need to develop a following constantly, and the delicate balance between exposing too much information are little spoken aspects of this vast industry.
5. Book and movie reviews
You can make a podcast on books or movies you've seen and rate them on a scale while criticizing them. You may spice things up by discussing films and books before watching or reading them. Instead of listening to music to focus, you might use a similar strategy to the one described in the previous paragraph and read literature. You can share curated reading lists or your favorite reads. Perhaps you could devote your podcast to discussing a well-known book series? Book clubs are famous for a reason: excellent storytelling can bring people from all walks of life together. If neither literature nor music interests you and requires visuals and spectacular effects to capture and hold your attention, you can check out the latest TV shows or movie releases. If you don't include spoiler alerts, the rate at which your listeners unsubscribe could quickly become a horror movie.
6. Behind the scenes of a business
Make a podcast about the unknown side of something you're familiar with, such as the movie industry (or even the development of a particular TV show), publishing, or the goings-on at a single Silicon Valley startup.
7. Record in various locations.
Begin a local podcast by recording yourself explaining a local street or neighborhood and having the audience guess where you are. The audience must determine where you are in the world as you describe iconic locations such as the Eiffel Tower and the Taj Mahal. Record yourself in various buildings, such as a bank, a school, or a pub, and describe what you see so that the audience can figure out where you are. To make it more interesting, you could record everything going on around you without giving any information about it.
8. Today's piece of advice
A daily podcast provides listeners with a valuable morsel of inspiration, motivation, or advice. You can discuss whether or not you've used this advice in your life and how it went. Inviting listeners to write in with their suggestions is another method to increase podcast participation.
9. Paranormal
If neither literature nor music interests you and you require sights and spectacular effects to capture and hold your attention, you can check out the most recent TV shows or movie releases. If you don't include spoiler alerts, the rate at which your listeners unsubscribe could quickly become a horror movie. Audiences enjoy hearing many perspectives on a single event.
10. He said, and she said
Take this concept and apply it to as many stories as you like. Allow a couple to recall their first contact, a police officer and an inmate to recall an unexpected arrest, or an interviewer and interviewee to recall the job-winning interview. Use your voice to offer extra details and bring out variations in each person's story as the narrator.
11. Ultimate list
Everyone enjoys a good list, and there are top ten lists for everything from music and movies to technology and cars. Create a list and evaluate the items according to your judgment or available data. It could serve as a guide to help people make decisions regarding various topics they are unsure about.
12. Documentary
Let the office serve as a model for your research; examine a workplace in your neighborhood. Interview managers and employees, record open conversations, and so on. Consider recording an audio documentary about a topic close to your heart. Interview your grandparents or a resident to learn about their experiences with anything that happened to them. To round out the podcast, do some background research.
13. Podcast about sports
Produce a podcast with kids commentating on a professional match. Wife carrying, gravy wrestling, and excessive ironing are just a few of the weird sports covered in this episode. A podcast showcasing talks with notable athletes' coaches/teachers who taught them how to play their sport.
14. Coaching
Coaching Podcasts are similar to advice-of-the-day broadcasts, except they are more in-depth. Choose a niche, such as digital marketing or personal development, and provide your best suggestions and recommendations. Ask listeners to submit their issues or problems so you can address them on the show.
15. Digital marketing
There are numerous potential topics to investigate, ranging from branding to public relations. The key is to include innumerable pearls of practical advice that your audience can put into practice. You can review tools, look at the latest news and trends, or interview experts. It's nearly impossible to run out of different episode concepts. By offering to help influencers and business owners grow their brands, you can be very specific about who you want to reach.
16. Your success and failures
Why not keep track of your trials and errors if you like to try new things and push yourself beyond your comfort zone? Keep a journal of your adventures as you pick up a recent activity or talent. Discuss your accomplishments and setbacks. Discuss the difficulties on your podcast website, and post photos and videos of your achievements. Encourage debate in your neighborhood. If you can't hold a note, take singing lessons, then reflect on your progress and how the learning experience has affected other aspects of your life. You can do interviews with professional singers, recordings of songs from courses, or a karaoke-style episode to report on your development.
17. Children's stories
Many parents turn to the television or the iPad to amuse their children. However, because these mediums are visual, they may obstruct the development of their auditory talents. Reading a public domain children's book out loud fills a need in the market. You can even have a larger ensemble depending on the storyline. Other amusements, such as puzzles, jokes, or entertaining facts, can be included if you target slightly older children. While commuting, many people prefer to listen to podcasts; after all, adults aren't the only ones who spend hours on the road.
How To Find a Good Podcast Topic?
As with most podcasters, you probably have a job and other commitments outside of podcasting, which means you create material in your spare time. If you spend your leisure time on topics that do not correspond with your interests and views, you will quickly find it not worthwhile to continue. As a result, keep in mind that you have complete influence over your potential listeners at first. Your first podcast topic will draw in a group of people for whom it will be worth giving more information in the future.
Begin by selecting a topic related to your interests that you will not get tired of discussing. Then, to set yourself apart from the rivals in your category, come up with a distinctive approach to your subject. Consider your target audience and the type of discussion you'd like to have with them. To help you find your voice, ask yourself the following questions:
What motivates you to start a podcast?
Perhaps you'd rather speak into a microphone than write a blog post to get your idea across. Maybe you want to bring in more clients to your company. Finding out why you want to start a podcast will aid you in the future.
What is the demographic of my target audience?
Once you've determined your objective, you should be able to decide on who your target audience is. If the goal is to grow your business, the people who will buy your items are your target audience. If the goal is to entertain, your target audience could be movie or book fans.
What's your differentiator?
The most popular podcasts on Apple Podcasts and Google Play are notable for their originality. They provide something unique or present a familiar issue in a fresh light. Making a broad topic niche can assist you in identifying your differentiator. Defining a "marketing" podcast as "eCommerce marketing on Shopify" will help you concentrate on a particular audience's needs and find the right content for your episodes. Alternatively, focus on innovative ways to communicate a story. Instead of talking about historical sites you found on the internet, go there and describe what you see and feel. Audiences keep coming back for more episodes because they can't get that kind of podcast material anywhere else. If they think it's remarkable, they'll probably tell their friends about it.
Can you monetize your content?
It makes sense to monetize your show if it eventually succeeds. It is something that almost every podcaster does at some point. Before you launch your idea/topic, think about how it will generate revenue in the future. Consider at least one strategy to monetize your content when choosing a podcast topic. If you have a well-thought-out plan, you will be more focused and cautious when making money from your idea.
Wrapping Up
The podcast industry is gaining popularity. If 2021 were its long-awaited breakthrough year, 2022 would set the ground for a revolution in how businesses, artists, and audiences think about audio content. Global audiences value high-quality podcasts to the point where they will tolerate advertisements. Launching a new podcast is both thrilling and challenging. Avoid being stuck on a concept; there are lots of them available! Consider it, conduct research, and choose a podcast topic that interests you. If you maintain that spark, you will constantly be encouraged to create new episodes. The podcast industry will become more innovative and competitive by 2022 as big platforms and brands fight for new niches and focus on making better, more data-driven content for the voice search era.
‍