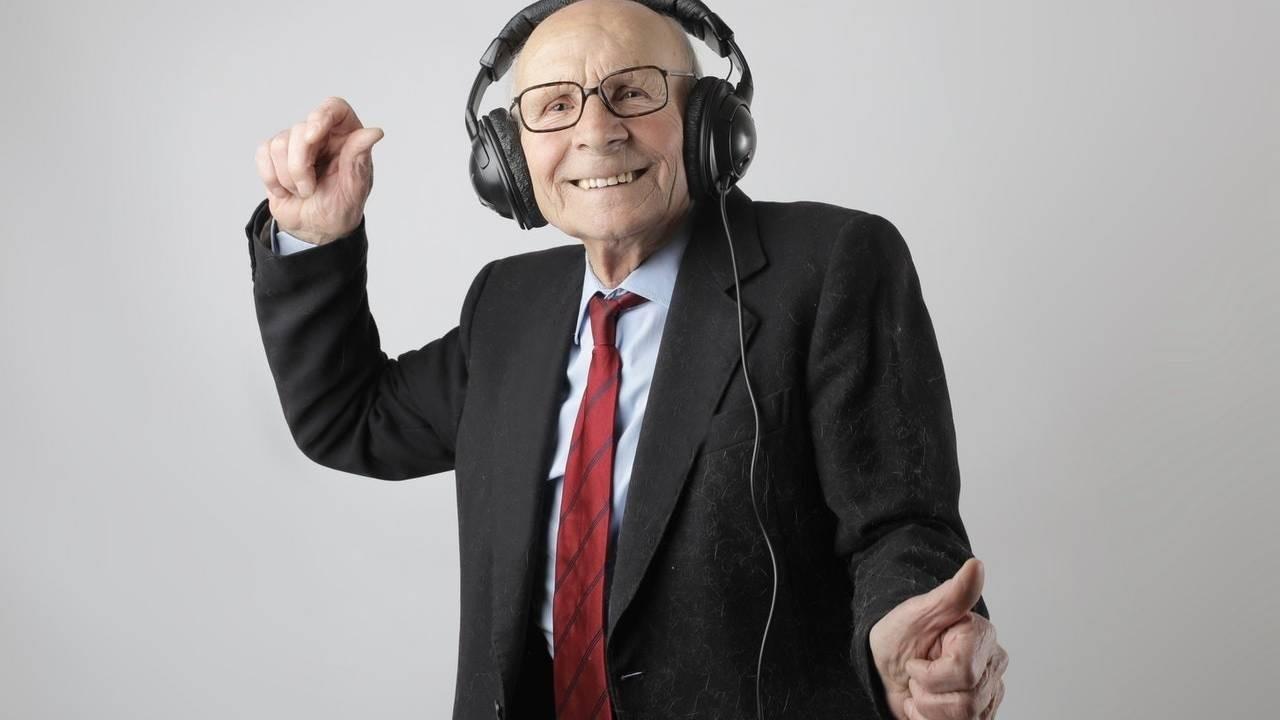 There Are More Podcasts Than You Might Think
No question that listening to various podcasts has become the thing to do in the past several years for everyone from moms and dads to seniors, teens, and business professionals. Because of their popularity, the number of podcasts being produced and aired regularly has also grown.
Podcast episodes continue to get better, and podcast audiences continue to grow over time. Throughout this blog, there are going to be a variety of numbers used. Only speculation and studies are done; however, the exact number will be a mystery. Apple, Google, and Spotify will keep the exact totals a secret.
So how many podcasts are there?
There are between 750,000 to over 5 million podcasts currently available. Each podcast has on average, 50 episodes. This means there are somewhere around 37.5 Million and 250 Million episodes.
There are currently 2,568,121 total podcasts on Apple podcasts and 78,676,463 million episodes. Monthly average podcasts account for ~21,073, while the amount of daily podcasts hovers around 700.
On average, there are about 21,073 podcasts created every month.




On average, there are 702 new podcasts released every day.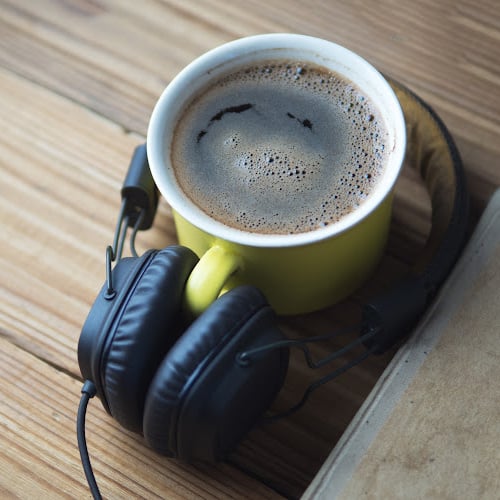 This only accounts for Apple; however, many of the shows are duplicated on the other platforms. These numbers only account for what can be found on Apple's official podcast site. It should be noted that other platforms support "casts," such as Spotify and Amazon.
At Apple's annual Worldwide Developer Conference in 2018, the company stated there were 555,000 podcasts, including 525,000 active podcasts, according to the same podcastinsights.com report.
The website also cites that Apple reported there were more than 1 billion downloads from Apple Podcasts in June 2018. Additionally, an indexing tool tallied more than 800,000 podcasts on Apple in December 2019.
The website added, "In 2019, Google Podcasts product manager Zach Reneau-Weeden told Discover Pods there are around 2 million podcasts indexed by Google."
In the digital age, audio content has become increasingly popular amongst listeners worldwide. Podcasts have risen to the top as a form of entertainment and education for many, leaving people wondering:
From active hosts to monthly listeners, the podcast industry is growing quickly and has reached an impressive number of users around the globe. With its vast array of topics and genres, podcasts offer something for everyone – providing access to audio content on a mobile device. So just how many podcasts are out there?
Let's explore this question together and uncover some interesting insights into the podcast industry's current state.
Definition of Podcasts
Podcasts are a form of digital audio content that is typically streamed over the internet. . They are often hosted by an individual or a group of people and focus on a variety of topics, from politics to pop culture. Podcasts can be found on various streaming services such as Apple Podcasts, Spotify, and Stitcher and can be downloaded for offline listening. In addition to audio content, many podcasts also include videos, photos, and other interactive elements. With its accessibility and wide array of topics, it's no wonder why podcasts have become so popular among listeners in recent years. From avid podcast fans to casual listeners, there is something for everyone in podcasting!
Podcasts have become an incredibly popular form of audio content, and they offer something for everyone. With so many topics to choose from, there's always something new and interesting to discover. So why not give podcasting a try today?
Check out my blog on how to start a podcast here.
If you want to learn more, stay tuned for our next section, where we'll explore all the different types of podcasts available!
Types of Podcasts
There are plenty of different types of podcasts to explore, so you're sure to find something that suits your interests.
Educational podcasts provide informative content on a variety of topics, such as science and history. If you're looking for information on a specific topic, this type of podcast is perfect for you. News podcasts offer updates on current events and happenings in the world around us. This type of podcast keeps listeners informed and up-to-date with news from all over the globe.
Entertainment podcasts provide fun and exciting content to keep listeners entertained. These podcasts often cover pop culture topics such as movies, TV shows, music, and more. Additionally, comedy podcasts offer light-hearted humor that will make any listener laugh out loud.
There are lifestyle podcasts focusing on wellness and self-improvement topics like health and fitness advice or tips for managing stress. Whether learning about a new hobby or finding ways to lead a healthier lifestyle, these podcasts have something for everyone!
No matter what type of podcast you're looking for, there's sure to be something out there that appeals to your interests. So why not give podcasting a try today? You never know what amazing content awaits your ears!
The Current State of Podcasts
The podcast industry has taken off in recent years, with more people turning to podcasts as part of their audio entertainment. Podcast growth has exploded, and the number of podcast downloads has been setting records year after year. According to Edison Research, there are currently over 850,000 active podcasts, and the number of monthly podcast listeners is growing rapidly. In fact, just in the United States, there are now over 115 million monthly podcast listeners! Additionally, over 50% of all Americans have listened to at least one podcast on a mobile device.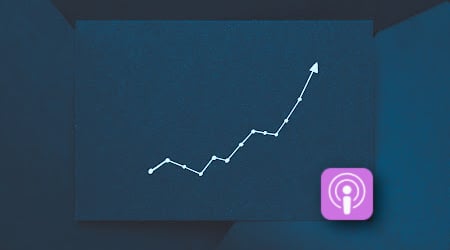 Not only is the industry experiencing rapid growth, but podcast stats show that avid fans are also tuning into multiple episodes per week. On average, weekly podcast listeners consume seven episodes of content regularly every week, and monthly listeners consume an impressive twelve episodes each month! This means that people aren't just listening to singular one-off episodes, but are opting to listen and get hooked on the entire series on a regular basis!
What's even more exciting is that popular genres such as comedy, news & politics, and business & finance have seen significant growth in weekly and monthly listeners. With so many people tuning into podcasts daily every day, it's clear that the podcast market is thriving. So if you're looking for a way to connect with an engaged audience through audio content, now is the perfect time to start making content and jump on board!
As the podcast industry continues to grow, it's clear that podcasts have become a convenient and popular way for people to get their audio entertainment. With more and more listeners tuning into multiple episodes every week, now is the time to jump on board for an opportunity to reach an engaged audience. But don't just take our word for it - find out how many podcasts are available worldwide in the next section!
Edison Research on Podcast Statistics
Edison Research is a leading provider of podcast statistics. Their extensive surveys and research offer detailed insights into the current state of the podcast market with both weekly and monthly trend insights into the industry. Their findings are invaluable to those looking to understand how podcasting is being consumed on a global scale.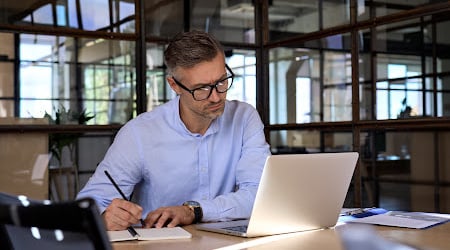 Edison Research's data has shown that the number of weekly podcast listeners has grown significantly over the past few years. In fact, their most recent survey found that over 135 million people now listen to podcasts on a weekly basis, with avid fans tuning in for an average of seven hours per week! Additionally, Edison Research's data shows that mobile devices represent nearly 80% of all podcast listeners. This indicates that users prefer listening on the go rather than from desktop or laptop computers.
Edison Research also provides valuable insights into popular podcast genres and ad campaigns. For example, their surveys have found news & politics and comedy to be two of the most popular genres among listeners worldwide. In addition, they also provide key information about successful ad campaigns, as well as - which platforms draw more attention from users.
What types of ads perform best.?
All this and more can be discovered through Edison Research's comprehensive reports and surveys on podcasting statistics.
Number of Monthly Listeners
The number of monthly podcast listeners is growing rapidly and shows no signs of recession slowing down. According to Edison Research, in 2020, the number of monthly podcast listeners was estimated to be over 400 million worldwide. That is a 40% increase from 2019, when there were 274.8 million reported! Additionally, South Korea leads the pack with over 15 million monthly podcast users, followed closely by the United States with 11.7 million.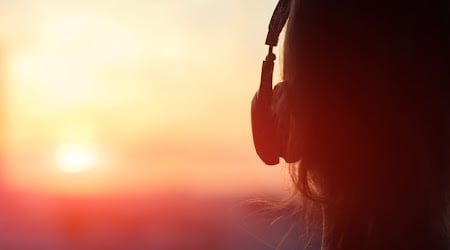 These impressive figures undoubtedly demonstrate that audio content is becoming an increasingly popular form of media around the world. Furthermore, future forcasts show this trend will continue as avid podcast fans are tuning in for longer periods monthly - peaking at an average of nine hours per listener!
As podcasts become more prevalent and widely consumed, advertisers are also taking notice too. Programs such as Podcast Ads Insight report that there were over 7 billion ad impressions served on podcasts during Q3 2020! This is sure to be encouraging news for those looking to break into the lucrative podcast industry or grow their existing presence within it.
Overall, there's no denying that people love podcasts - and it looks like they're here to stay. With an ever-growing audience and innovative, new ways to engage them, now is certainly a great time for anyone interested in exploring this exciting medium!
More Interesting Facts from the Internet:
Nielson states 52% of podcast listeners use Apple's iOS Platform and Apple's iOS, and 43%useAndroid.

And some interesting key stats the report also cites from Edison Research in 2019 include:
70% of Americans aged 12+ know what "Podcasting" means.

51% of Americans reported having tuned in and listened to a podcast at least once in their lifespan.

32% of Americans report having listened to a podcast within the last month.

More than half (53%) of monthly Spotify users aged 12-24 identify as monthly podcast listeners, up 32% from the previous year.

Podcasting grew a bit as the "audio source used most often in the car" is now at 4%, up from 3% last year.
Key Stats from The Podcast Trends Report in 2019 show that 82.4% of people listen to podcasts for more than 7 hours each week. This study also showed that: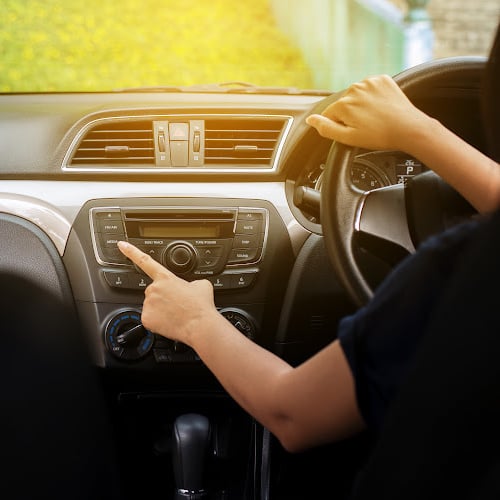 33.2% of those responding have listened to a podcast on a smart speaker.

59% spend more time listening to podcasts than they do use social media.

55.6% of respondents have bought an item after hearing it advertised during a podcast.

61.3% of podcasters feel marketing and building an audience are the top challenges.
Where People Listen to Their Favorite Podcasts
At Home (82%), in the car/truck (58%), and walking around/on foot (41%) were reported as the most popular podcast listening areas.

Popularity of Podcasts in South Korea
South Korea has certainly embraced podcasting with open arms. It's no wonder, then, that South Korea is the most popular country for podcasts.! According to the Korean Creative Content Agency (KOCCA), over 15 million people in South Korea listen to podcasts on a monthly basis - that's an incredible number!
What's more, trends show this figure looks set to increase as more Koreans turn to their mobile devices to consume audio content. In fact, Podcast Ads Insight reported that South Korea had the highest rate of podcast ad impressions in Q3 2020.!
So why does South Korea have such a proclivity for podcasts? For starters, many of the popular genres cater to its younger population - such as music and entertainment-based shows. Additionally, KOCCA suggests that the unique style of storytelling found in podcasts resonates with many Koreans.
It's clear that podcasts are here to stay in South Korea. With an ever-growing audience and innovative new ways to engage them, now is certainly a great time for anyone interested in exploring this exciting medium!
Number of Active Podcast Hosts and Episodes per Host
The podcast industry is booming, which means many people are getting in on the action. Edison Research shows over 2 million active podcast hosts are active! That's an incredible number! And with each host producing anywhere from one to dozens of episodes per month, it's no wonder that podcasts have become so popular lately.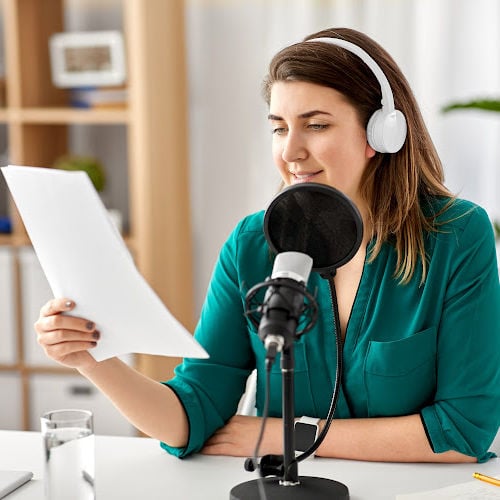 But what does this mean for the average podcast listener? Well, if you're looking for a great show to listen to each week, chances are you won't be short on choices. On average, each active podcast host produces around 6 episodes per month - meaning any given month could bring hundreds of new shows and topics to explore.
Whether you're just getting into podcasts or already have a few favorites lined up, there's no shortage of great content out there right now. With so many hosts actively creating engaging content, it looks like the podcast industry isn't slowing down anytime soon!
Popular Genres by Monthly Listeners
Podcasts have quickly become one of the most popular ways to consume audio content, with more and more people tuning in each month. But what genres are the most popular among monthly podcast listeners?
According to a recent report by Edison Research, the top five genres for monthly podcast listeners are comedy (31%), news & politics (14%), pop culture (13%), health & fitness (5%), and technology & science (4%). That means that listeners prefer lighter, humorous content over half of all monthly podcasts!
Though comedy reigns supreme as the go-to genre for most people, it's worth noting that news & politics is also very popular among certain demographics. The same report found that while only 14% of those surveyed said they enjoy these types of podcasts on a monthly basis, 20% of South Koreans said they listen to this type of content regularly.
Overall, it's clear that comedy is king when it comes to podcasts – but there are plenty of other great genres out there too.
Remember, the number of subscribers, especially if it's your show, doesn't matter. It's finding a following that loves you and your show. Some niches have fewer people interested, but one podcast can be the majority shareholder in that niche.
No matter what type of audio content you're looking for, you're sure to find something perfect for your ears!
Average Length and Frequency of Episodes Released
The average podcast episode length can vary depending on the show, but generally speaking, the average episode clocks in at around 25 minutes. But that doesn't mean you won't find shorter or longer episodes out there – some shows may have episodes that last only 5 minutes, while others can run for up to an hour or more!
When it comes to the frequency of episodes released, things are a bit more varied. Some podcasts are released on a weekly basis, others on a monthly basis, and some even stick to a bi-weekly schedule. It all depends on how much content the show has to work with and how much time their hosts have available.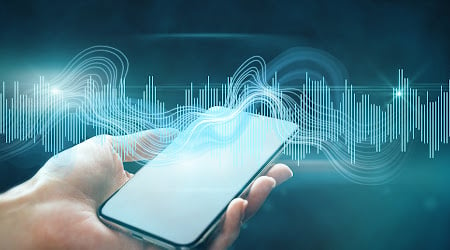 Avid podcast fans can easily keep up with their favorite shows by subscribing to them using their mobile device. That way, they'll never miss an episode! As long as they're connected to the internet, they'll be notified when new content is available so they can download it right away.
What's great about podcasts is that there are thousands of them out there – from educational content to comedy shows – so no matter what you're interested in, there's sure to be something perfect for you.
Users' Access to Audio Content on a Mobile Device
Accessing audio content on a mobile device has never been easier! With the rise of podcasting, users now have access to thousands of audio programs that are available right at their fingertips. Whether you're looking for educational content, entertainment, or something in between, there's sure to be a show that suits your needs.
Thanks to podcast apps like Apple Podcasts and Spotify, subscribing to your favorite podcasts is simple and easy. You can search and browse through categories or explore related podcasts based on your interest. Plus, if you subscribe to any shows, you'll be notified when new episodes are released, so you won't miss a thing!
If you don't want to commit to subscribing just yet but still want access to audio content on your mobile device, you can always stream episodes from your favorite shows. With streaming services like YouTube and Soundcloud, it's possible to listen without having to download anything.
So what are you waiting for? Start exploring all the audio content available today and find something perfect for you!
Factors Influencing the Growth of the Podcast Market
The podcast market has seen explosive growth over the last few years, with new shows popping up every day. But what is it that is driving this growth? Several factors are at play when it comes to the success of podcasts, from technological advances to changing user habits.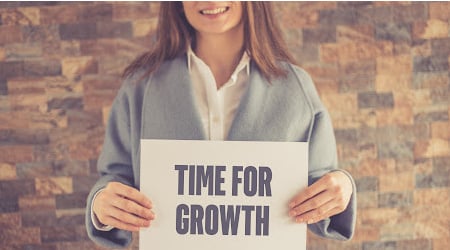 First and foremost, the rise of mobile devices has made it easier than ever for people to access audio content on the go. Podcast apps like Apple Podcasts and Spotify make subscribing a breeze while streaming services such as YouTube and Soundcloud offer an alternative way to listen without downloading anything. The widespread availability of these platforms has opened up a whole new world of audio entertainment.
Another factor in the growth of podcasts is the increasing prevalence of social media. With millions of users across platforms like TikTok and Instagram, podcasters are able to reach larger audiences than ever before. This gives them greater exposure and helps boost their numbers significantly.
Finally, podcasting is becoming increasingly popular due to its unique ability to provide listeners with in-depth information or stories on topics they may not otherwise come across in their day-to-day lives. Whether you're looking for educational content or entertainment, there's sure to be something out there for everyone!
All of these factors have helped create an environment where podcasts can thrive, bringing us closer together through shared experiences and conversations. So why not tune in and join us?
For all these reasons, podcasts have become an invaluable source of entertainment and knowledge. Join the podcast revolution today and explore a world of content that is sure to keep you engaged and informed! Plus, stay tuned for our next section, where we'll discuss the growing trend of advertisements within podcast content.
Advertisements within Podcast Content
Advertising within podcasts has become increasingly popular in recent years, allowing podcasters to monetize their content and reach larger audiences with their promotions. This trend is especially evident in the podcast industry, which has seen explosive growth due to its unique ability to provide listeners with in-depth information or stories on topics they may not otherwise come across in their day-to-day lives.
With the proliferation of ads within podcasts, it's no surprise that more and more companies are jumping on board. Podcast advertising has a lot of benefits for both brands and listeners; for brands, it allows them to target specific audiences by placing ads within topics or shows that are relevant to their campaigns. For listeners, this means they get access to discounts and promotions from a variety of different companies – giving them more bang for their buck!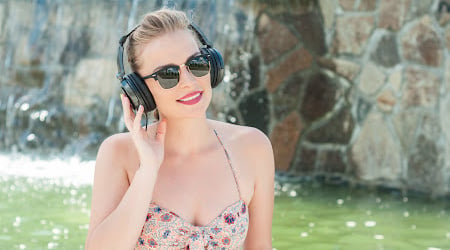 Overall, podcast ads are becoming an increasingly common way for podcasters to monetize their content while also providing a beneficial service to listeners. It's definitely worth keeping an eye out for when you're tuning into your favorite show – you never know what kind of exclusive deals or discounts you might find!
Increasing Availability and Variety of Audio Content
The availability and variety of audio content are growing rapidly, providing listeners with an ever-expanding selection of podcasts, radio shows, and audiobooks to choose from. This has been made possible in part by the rise of streaming services such as Spotify and Apple Music, which make it easy for users to access a wide range of content from multiple sources in one convenient place.
For podcast lovers, in particular, this has been a major boon. With so many different shows available at the touch of a button, they have the opportunity to explore new topics and discover hidden gems they would otherwise never come across. And with the increasing popularity of podcasts comes more highly produced content – something that was once hard to find but is now becoming commonplace.
Another massive influence is the searchability of podcasts has gotten easier. For a long time, podcasts were hard to find, and finding a niche you enjoyed was difficult. With platforms like spotify and more data on the back end to handle it, it's now easier than ever to find a show in a topic you love.
This means that not only do listeners have access to an abundance of interesting audio content, but they can also enjoy better-quality recordings too. Whether you're looking for something educational or entertaining, there's sure to be something out there that fits your needs – all thanks to the ever-evolving world of audio!
Avid Fans Who Consume on a Weekly or Monthly Basis
Avid podcast fans know there's no better way to stay up-to-date with the latest episodes than by consuming them weekly or monthly. With thousands of podcasts available, it can be hard to keep track of them all, but those who are dedicated to their favorite shows stay tuned in.
Weekly podcast listeners tend to have the most current knowledge about what's happening in the world of audio content. They're able to keep up with new episodes and ensure they don't miss out on any important developments in the industry they listen to. Monthly listeners, meanwhile, are more likely to check in on their favorite shows once every few weeks, ensuring they don't fall too far behind while still giving themselves some time to catch up if need be.
No matter which type of podcast fan you are – whether you consume audio content weekly or monthly – it's clear that podcasts have become an integral part of many people's lives. From educational topics and entertaining stories to engaging conversations and thought-provoking insights, podcasts offer something for everyone – so why not tune in and give one a try?
Insights for Future Development in the Industry Potential for Expansion into Other Markets Incentives to Increase User Retention Utilizing Data Analytics to Improve User Experience Exploring Different Ways to Monetize Audience Engagement Incorporating New Technologies For Enhanced Audio Production
The podcast industry is an ever-growing and increasingly popular one. As more people turn to podcasts for entertainment, education, and conversation, it's important to consider the potential for future development in the industry.
With the right incentives and strategies in place, there is potential for expansion into other markets, such as South Korea. Additionally, data analytics can be utilized to improve user experience by identifying areas where users are struggling or dropping off, allowing developers to make changes accordingly.
Monetization of podcast content is another factor that should be explored further. Ads are the most common form of monetization for podcasts, but other options exist – from subscription models to merchandise sales – which could help increase user retention and drive revenue for podcasters.
Finally, new technologies can be incorporated into audio production to enhance sound quality and create a better listening experience for listeners. Virtual reality (VR) could be used to produce immersive audio experiences, while AI technology could be used to automate certain aspects of podcasting production. With these advancements, podcasts have the potential to become even more engaging and enjoyable than they already are!
Conclusion
The podcast industry is growing exponentially, with more people turning to podcasts for entertainment, education, and conversation than ever before. As the industry continues to evolve, there are many opportunities for future development. Incentives can be put in place to increase user retention, data analytics can be used to improve user experience, and new technologies can be utilized to enhance audio production. Monetization should also be explored further – from ads to subscription models – to drive revenue for podcasters. With these strategies in place and an open mind toward innovation, the podcasting industry has the potential to become even bigger and better than it is today!
Resources for this article:
https://www.edisonresearch.com/podcast-research/
https://explodingtopics.com/blog/number-of-podcasts
https://podcastindustryinsights.com/apple-podcasts-statistics/