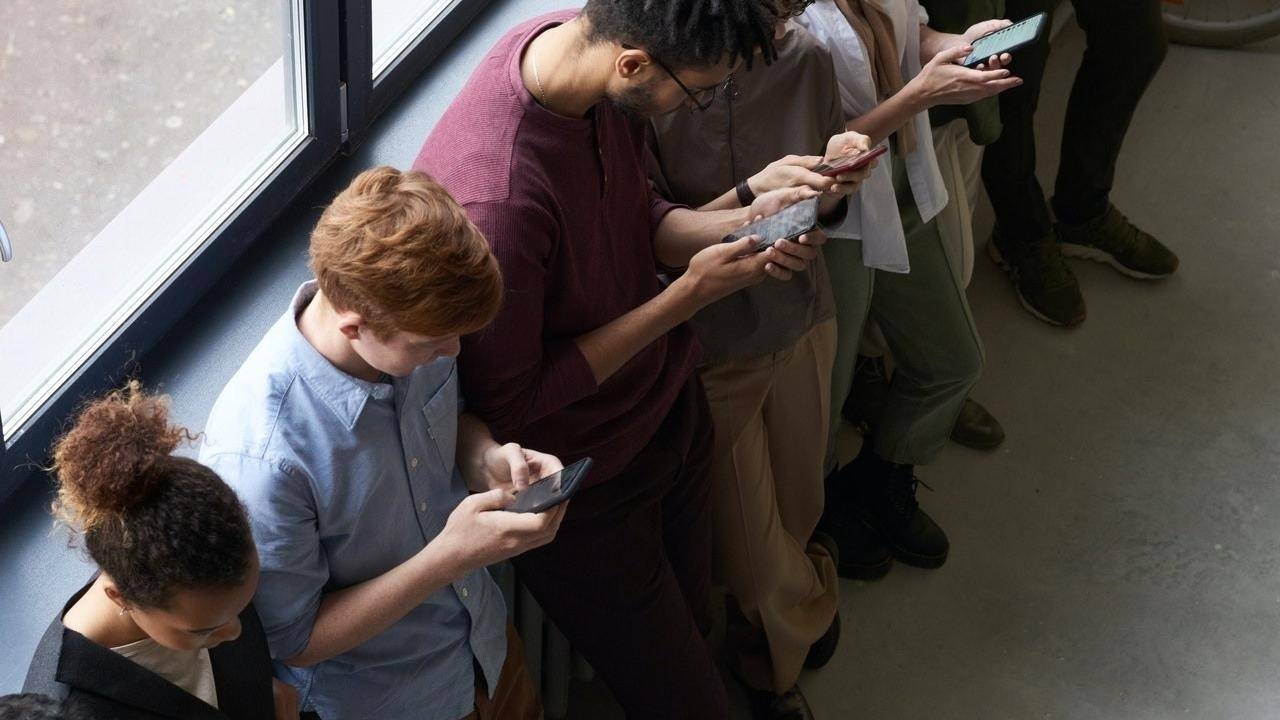 Dreaming of doing a podcast? Now is the time to get busy and while doing so you should be promoting it on social media.
It's no secret that podcasts continue to grow and have become more popular with time.
Recent data reveals 44% of Americans have listened to a podcast at some point, and 80% of those folks listen to at somewhere around seven podcasts per week.
Big numbers could mean a big audience for your podcast and the opportunity if done correctly, money to be made.
However, doing a podcast isn't always easy nor is keeping it current and getting people to listen.
One report suggests there are 500,000 podcasts on iTunes, which means it's safe to say someone is already doing a successful podcast in your niche.
Don't despair though a little competition (or in this case, big) doesn't hurt anyone.
Even if others have the same thoughts you do, you can still create a great and successful podcast – the key is to make the content you are offering like no other and market it to the best audience on social media.
Luckily, there are several ways to promote your podcast on social media and we have some good tips on how you can do that — regardless if you are starting one or have already done 200 episodes.
Here are some ideas:
Obtain Host Guests and Connect with Their Audience
Guest hosts are a good way to make sure your podcasts stay fresh and attract new people.
Pick your guest hosts carefully and make sure they have appropriate insights and thoughts to share, but also have a well-known name and a good size social following.
Share Podcast Episodes on the Right Social Networks
Do make sure you're sharing new podcast episodes on the social networks that make sense to your brand.
For instance, are you doing a business podcast? Share it on LinkedIn, Facebook, and Twitter. Maybe something less serious and more fun Forget LinkedIn and post on Twitter, Facebook, and Instagram.
Go ahead and share new episodes or teasers to upcoming podcasts on personal social media platforms, too.
Don't simply share your podcast to your podcast's space — promote on your (and your co-host's) personal social media platforms for even more listening traffic.
This allows you to use your brand to promote your podcast. If people enjoy your voice and insights on social media, they'll most likely want to visit your podcast, too.
Also, share your social profiles on your podcast. Again, if listeners like your voice on the podcast they'll check you out on Twitter, LinkedIn, and your other social networks.
Podcast on Other Platforms
iTunes is the mainstay for podcasts, sure, but don't forget about YouTube, Facebook Live, Instagram TV, and SoundCloud.
Sharing content on these popular networks allows for the opportunity to address a larger audience with your content and makes your episodes even more sharable and readily available to listeners.
Try a Giveaway
Why not give back to your audience and host a giveaway on your podcast's social media pages?
Announce contests on the podcast and have viewers retweet or share a link to the episode to enter. It can cost money, but you're pushing traffic to your social media sites and placing your podcast front and center to new listeners.
Giveaways could be gift cards, subscriptions to your product, or whatever you think people and listeners might like that's associated with your brand/niche. Do keep legalities, copyright, etc., in mind when running a social media giveaway.
Cross-promote a Blog Post
If you also write a blog try cross-promoting and make blog posts for each of your podcast episod.
The blog post can be a preview to the full podcast episode. If a listener is a commuter or already at work, they can read the excerpt in the blog posts, and bookmark the podcast for listening at home or on their time.
This also helps SEO and makes content simpler for sharing on other social media pages.
Share More from Your Podcasts
Give followers a preview of an episode by sharing quotes from an episode alongside the link. Try a fun quote, or headline and you could drive potential listeners to the show.
Use the Right Hashtags
When sharing on Twitter as part of your marketing strategy and other social networks, use the correct hashtags in posts. Research first to learn what the best-related hashtags are and which will appear in hashtag searches, to attract more new listeners.
Connect with the Right Folks
It's OK to reach out to people who you think would like your podcast by manually following Twitter and Instagram accounts using your podcast's social accounts, or by sending InMail to industry influencers on LinkedIn.
When people see a new follow, they'll possibly check out your profile and maybe even give a listen to your podcast.
Trying New Things
If you discover one social network isn't working, stop. Instead, find a new and interesting ad platform or live streaming service that can offer more views.
Sometimes it takes more than one idea to get something off the ground. So, don't be afraid to try new things, ideas, and ways to better market your podcast.
Use these tips along with providing listeners great content, and you'll very well witness numbers rise and turn into something folks don't want to miss.
‍