What Is a Realistic Goal for Website Traffic Increasing Month to Month?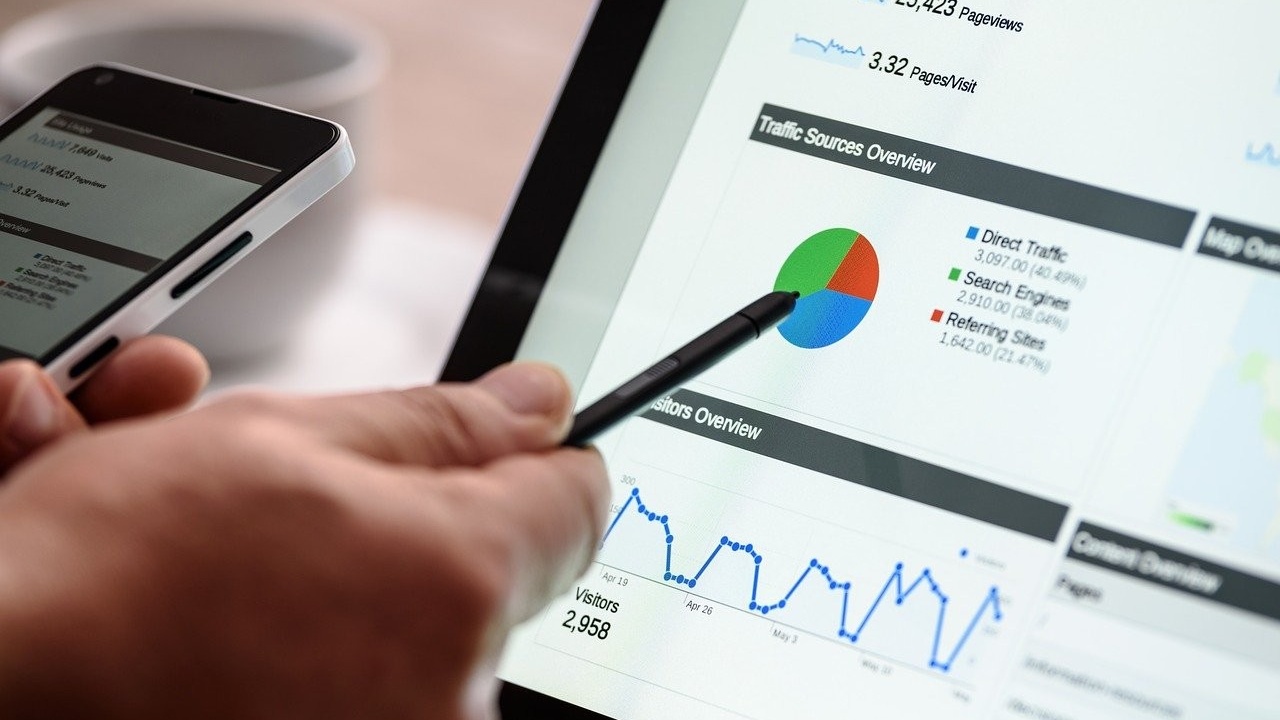 When you first build a website for your company, it can be confusing to know what to expect. Should you invest in ads? Add SEO? Do you know your demographic? There's a lot to consider when you first get started. But most importantly, how much traffic should you expect?
What is Average Web Traffic?
The Average Traffic to your website should be about 10-20% of your client numbers. For example, if you typically serve 1000 people per month you should see about 100-200 views on your site per month.
How often should be traffic grow or fluctuate?
Traffic will typically change based on your activity. The more active your site is, the more traffic you'll see. There are a few ways to help your traffic grow just by building your website.
What is considered "High Traffic"?
If your site has 1,000 unique visitors a day, you're considered at the high end of traffic! However, according to Google- A million unique views a month is when you can actually call yourself "high traffic"
Traffic scales are based on how many pages your site has, your industry and more. It's probably not relevant to your business goals unless you're creating the next big social media bubble.
How do I increase Traffic?
The best way to increase traffic to your site is to be active online. And in 2020, that means you need to be everywhere.
Free Ways to increase traffic
Blog Posting- People love to read blogs. It keeps them updated on what's going on in industries they care about. They love to subscribe and get email updates while they commute or travel. Blog's also help keep your site up to date and your SEO happy. Build your traffic by posting new blogs and educate you audience. Don't have an audience for a blog on your direct site? Try Guest Blogging & grow your traffic by attaching yourself to a new audience. Share your space by showing new faces. Look into an Instagram takeover or see if you can bring in a guest speaker for a facebook live or blog post.
What's new at your firm- Your customers care about what's happening at your company. Did you hire someone new or catch a "big fish?" Share that information. "Meet the Team" blogs or emails can be great traffic builders.
Email Marketing- You should always have a list of subscribers. And you should be actively engaging with it. Sending emails about anything and anything reminds your client to check in and visit your site or referrer new clients your way.
Ideas for Email Marketing:
• What's coming up (new products, launches or events)
• Blogs or new information about your industry
• Surveys ( want to try something new or offer a new service, get some opinions)
• Coupons, discounts and offers
Increasing with SEO
Keeping up to date with google and other search engines is incredibly important. You should always stay on top of site SEO and keywords. Don't know anything about SEO? Check out this article or head over to google's mobility testing tools.
Websites who invest in their SEO are getting 50% more traffic than those who didn't take the time to build in SEO. Search engine optimization is even more important in 2020 than it has been in the past. In our current economy, organic search continues to sore over other search traffic and less and less people (during a pandemic) are paying for paid SEO placement or ads. "In 2020, it's clicks over cost" for years business owners have "paid for clicks" but not anymore, now we're flipping internet marketing on it's head. Now we're making it pay us. Organic SEO is the way to go. It is advisable to look for SEO Service Providers who can help you analyze and provide strategies for your traffic.
Increasing with Social Media
Social media is literally at the tip of your clientele's finger tips. The average person spends 144 minute a day scrolling social media. There is no chance that if you're posting on social media, your demographic isn't seeing it. Linking back to your site in your social post will build site traffic.
Facebook
Instagram
LinkedIn
Twitter
YouTube
Keep social interaction high! Don't let your pages go stagnant. Try to post once a day at least three times a week. Research what's popular to in your industry, use the days of the week hashtags (motivation Monday, Wine not Wednesday etc) Be active in your stories for optimal interaction.
Increasing Traffic with Paid services:
If you have an advertising budget to put towards website traffic there are a few ways to get "quick" traffic to your site. But keep in mind, the traffic will stop with a paid service when you stop paying. This includes social media marketing and other strategies to boost your traffic.
PPC- Pay per click advertising with google or Facebook is a "quick fix" if you don't want to invest time into building your site. But its important to remember that once the client gets to your site, you want to keep them there. So overtime, the real investment should be made on your front end. However, if done right PPC can be a great tool for traffic because it will be able to bring the right audience to your page when you need it.
Display Ads- This is a great way to cross promote. Showing ads on other website your clientele or demographic may be interested in is a great way to get them over to your page. But do your research. Don't waste money trying to sell tires on a website you'd buy hair conditioner on. Make sure your display ads are in front of the right people.
Influencer Marketing- In 2020, influencers make more money than people with fulltime jobs. Their whole business is based on product sharing. Find someone you think could influence your buyer and meet with them. Come up with a way they can promote your product on their platform.
Remember, the best way to get traffic is to use more than one source of marketing. Don't just pick one and wait to see if it works .Try a few things for a month or two and check your results.
Setting a goal:
When you set a goal for web traffic, make sure it's realistic and attainable. If you set an unrealistic goal not only will you not achieve it, you'll get distracted by the negative. Be specific about your goals. Don't just throw out random numbers or ideas. Goals are more attainable when you believe a specific task or goal is possible based on metrics and standards you can work with every single day. Next, make sure your goals are relevant to the future of your company. For example, if you set a goal to up your traffic for the next three months, what do you want that audience coming for? A specific product or service? Maybe an upcoming launch? Remember how important it is to stick to your timeline & make sure your goals align with timing.
Set the Right goal:
Take a snapshot of your metrics for the last three months
Set a Plan to up that goal by an achievable percentage per month (10-20%)
Keep track of your growth & where your traffic is coming from.
Tracking Tools:
Alexa by Amazon- This tool will track metrics, alert you when new SEO opportunities or keywords are available. You can track taffic and see your site insights.
SEM Rush- Your one stop shop for all thing's internet. Check domains, keywords and get an analysis of your website's traffic, seo and growth.
"Accomplishing your goals should mean real growth and success for both your website and your business. " -Get flywheel
As with most things in business, web traffic will vary based on stages and phases as well as your audience. Shoot for 10-20% growth as a benchmark. Put in the time and get feedback from your customers. Try to be patient and sooner than you think, your social site will be ready to leave the proverbial nest.
‍