How to Scale Fast, Automate, and Grow Your Business Through Podcasting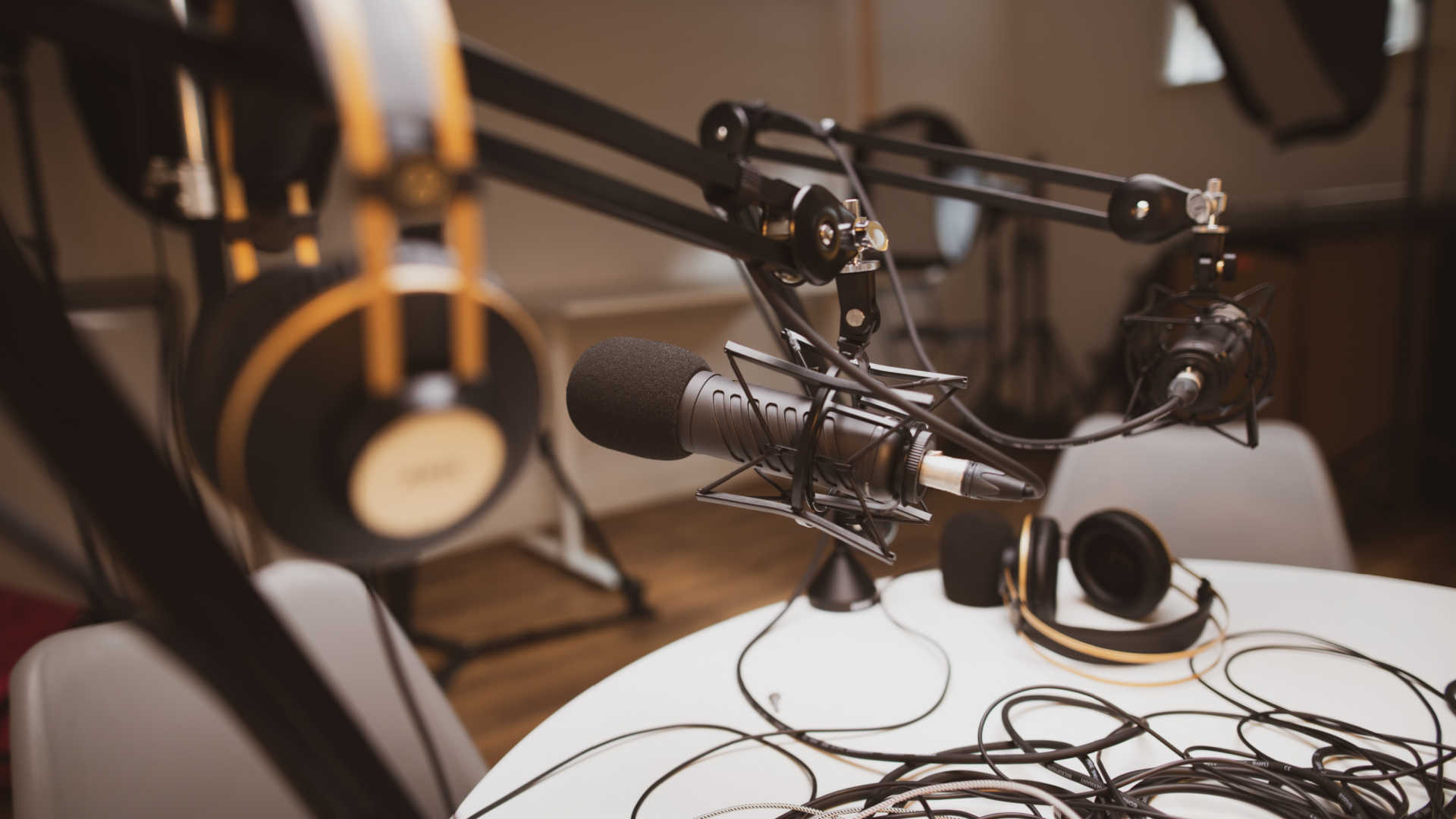 Running a business in the 21st century might seem like sorcery if we were to go back to The Industrial Revolution. That's because the way we do business (especially online business) has undergone a massive shift, which you can blame on (or thank) the internet!
However, marketing your goods and services has never been easier. With the push of a button, you can get in front of millions of people and potential customers instantly.
As a business owner, you already know how important marketing to your ideal customer is to your business and how quickly you could be forgotten. But when seeking a formidable marketing strategy to adopt… have you considered podcasting? Podcasting about your business is a great way to give a wide range of valuable lessons to your customers that they can listen to again and again.
Here's why you should.
Nearly six in ten of all US consumers above the age of 12 listen to thousands of podcasts. That's an established medium that is already an incredible way to get your business out there.
Read on to learn just how formidable this marketing strategy is.
Podcasting today
It used to be you had to have expensive equipment, a studio in your basement and a massive following to run a successful podcast. Today though, you probably already have a computer, and you could spend an average of $100 to get a decent USB mic (and even that's optional). The podcast has gone from being a high-end luxury to being ubiquitous. Anyone who wants to start one, can. And businesses are figuring this out.
Using a podcast to grow a business
If you want to be a successful business owner, podcasting can help you scale your business fast, provided you follow the right route. That route includes having something that's good for your guests, and your listeners.
When it comes to using podcasts to grow your business, there are lots of strategies to use. The more listeners you have, the more people are likely to take your offers. Through podcasting, you position your business as an industry leader, which influences people's buying behavior a great deal, which then leads to online sales by turning listeners into customers!
However, a great way to generate content is to reuse old content and turn it into something new. You don't need to keep pounding out episodes since you can easily recycle your content and talk about something old in a new and refreshing way.
Think of podcasting as a form of online marketing. Even if your podcast falls into the category of business podcasts, you can still leverage content for your audience on a variety of platforms.
Who would be your guests?
Before kickstarting your podcast, you're likely to wonder the type of guest to bring on board, right? Don't worry, the answer is easier than you think.
It's your clients.
Your guests can be your past, current or potential clients. These are people who have tested your products and services or perhaps, have yet to. They're people who you've already built some relationship with, who all have amazing things to share about their sector, industry or what they've learned.
Having past clients on your show sharing personal stories can make a good impression on prospective clients and give them valuable insight, convincing your prospects that you're the real deal. It, no doubt, leads to more referrals and great returns. A past client, however, will stimulate your prospects on what they are missing, why they shouldn't delay placing an order. Doing this can help create a sales funnel to draw in new clients.
When you have potential clients on your show, you're trying to learn how to better serve them. This group can help you learn more about your prospects and what they want. While it's rare to have a potential client on your show, it is a good avenue to make them see what they are missing.
Growing your show
When it comes to podcasting, you don't have to do all the heavy lifting with promoting your show. Something as simple as posting weekly podcast episodes can draw listeners if you use the right approach.
One of the approaches that you can use is creating small snippets of the show to foster anticipation. This helps fuel their hunger for what's to come, just as trailers help viewers get a peek at their favorite tv shows or movies.
You can share the small snippets on your social media handles like Facebook, Instagram, Twitter, or even TikTok. Content marketing is a great tool.
Also, don't forget to share those small snippets with your guests and let them promote your show too. After all, they were just on your show, and would surely be excited to share with their connection or circle.
Managing your sacred time
Time is an essential commodity, even to your audience. A great way to manage your podcast time is to schedule your shows to be released on specific days and times. When you're consistent, success becomes almost inevitable. Through scheduling, your target audience knows just when to set aside time to listen to your show.
When you understand your demographics, you will be able to determine the ideal time to schedule your shows. To give you more perceptive, ask yourself:
● What's the best time of day for you to have great conversations?
● When is your brain most able to focus on a really good talk?
● When are you often available to talk about your favorite topics?
You can also go the extra mile to take a survey, as this will help you uncover the best time of the day to release new episodes to your target audience.
Why podcasting works in this way
Podcasting allows you to build and maintain a relationship with your past, current, and potential customer base. The aim is to get them to like your brand, to create a permanent residence in their mind. The reason is glaring - people buy from those they "know, like, and trust". It's basic human nature.
You would not believe how fast you can build rapport with people, even with a 30-minute podcast (which is about the average of a daily commute.) Getting a guest (hopefully a potential buyer) to open up about their experience, while being able to position yourself as a business leader during the conversation, can result in sales later.
By having someone on the show to share a topic you're both passionate about, you build rapport with your podcast listeners. And the guest? Well they're feeling pretty cool to be part of your show and will most likely share with their followers, which will be free social media advertising.
Sounds good but… overwhelming?
If this seems overwhelming, you're not alone. This is exactly the reason many businesses like yours shy away from podcasting. But my advice for business owners is to take these actionable lessons and do not keep shying away from this marketing goldmine.
My friend Fritz at Arch DevOps had me on one of his four podcasts, and he was able to quickly get the show published. It turns out he automated the entire process such as scheduling, finding guests, editing the show, publishing, and promoting, all on a budget without having to break the bank. Might sound unbelievable, but you know me. Why would I lie to you?
If you're a business owner and a pretty good conversationalist, and you're ready to turn those conversations you're already having into better relationships and more business, then stop by https://archdevops.com/autopod to find out more. He's got a brief description of what he can do, and a short intake form to see if you're a fit. Let him know Harrison sent you!
‍