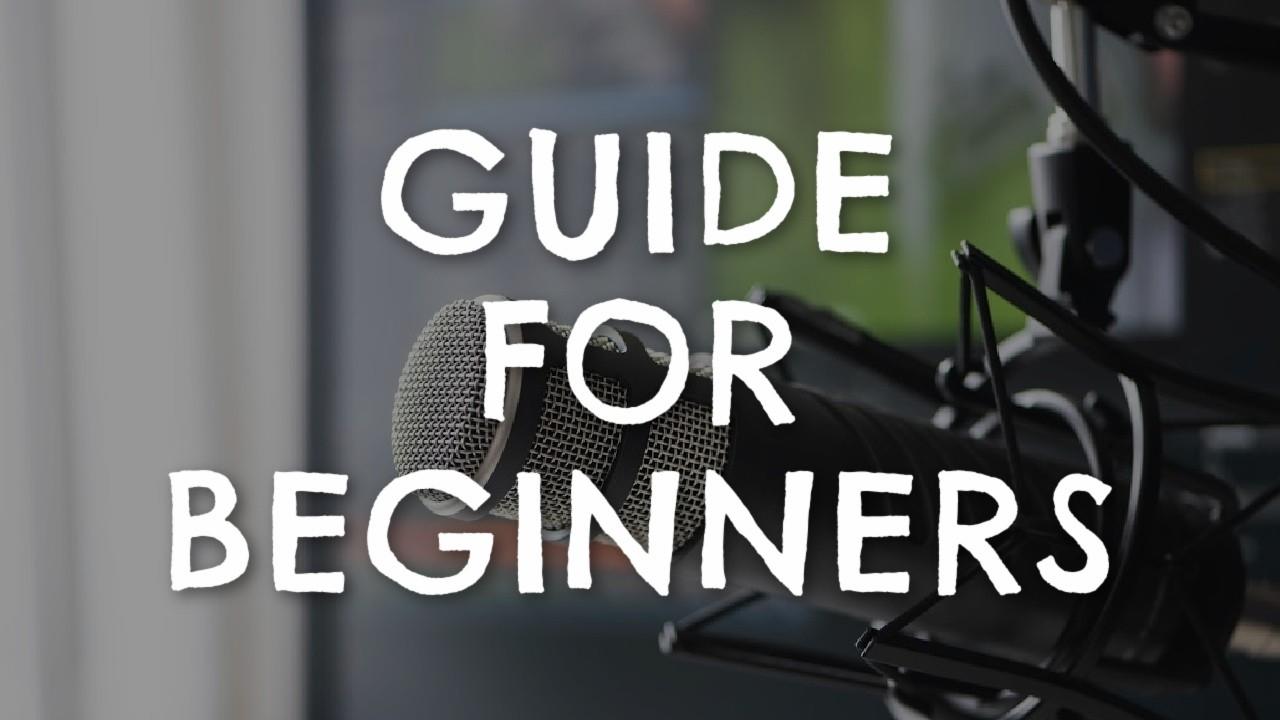 Understand How Podcasting Works
If you understand the value of content marketing, then you understand the power of podcasting. Podcasting allows you to reach a brand new target audience: people who might otherwise not find or consume your long-form content because they prefer the audio experience. According to research by Bank My Cell, there are about 6.64 billion smartphone users worldwide. That's about 83% of the world's population that has access to a device that can download or stream your podcast.
With such a large potential audience, it makes sense to start producing high-quality content for distribution via podcasting.
Here Are Some Reasons Why You Should Consider Starting a Podcast:
1. Create a new channel for your brand
2. Reach a new target market
3. Build trust and authority
4. Provide educational information
Many people wonder how people listen and when people listen to podcasts. On average, a normal person will travel 53.2 minutes to work according to the census beauro. This means that for an hour every day, someone could be listening to your new podcast and consuming your content.
This doesn't include activities like going to the gym, hiking, and many others that remove the need to be in front of a screen freeing up their eyes to do other tasks. You can produce a podcast and upload the audio and visuals to YouTube as well, but we will cover more on that later in the blog.
Today more than ever, people are finding interest in a variety of subjects and are eager to consume content and learn about topics in an unconventional way.
The secret sauce to podcasting after reading this whole blog is high audio quality, interesting podcast topics, and understanding your target audience. If you're a beginner podcaster, keep these in mind, and you will have a successful show in no time.
Define Your Goals
Before we get into how to start a podcast, the key to starting a successful show and getting out of it is what you want to define your goals, and what success looks like for you. Some people look at podcasting as a way to make money doing something they love, while others have a goal to influence people and encourage them to try a new hobby. Whatever it is for you, do yourself a favor and write it down. Feel free to copy these few questions and write down a quick one or two sentences following each. This will help align the rest of the article to help meet your goals and will allow you to succeed faster. I have included tips and ideas in parenthesis. These are guidelines and starter ideas. Feel free to include your own ideas in it.
What do you want your podcast to do for you? (provide money, build a following, connect with like-minded individuals, or something else)
Do you plan to make money from your show, and if so, how? (Ads, sponsors, paid guest spots)
What do you think will define success for your show?
Planning Your Show
If you're thinking about starting a podcast, there are some things you should do first. Failure to plan is planning to fail. People rarely get lucky with podcasting and have no idea what they are doing and how they plan to run their show. Having a clearly defined plan to start your podcast can increase the likelihood of success for any new podcaster.
‍
1. Choose Your Topic
You've got many options when it comes to topics for a podcast, ranging from how to use technology to how to cook healthy meals. Before you dive into those areas, think about something that interests you. If you're a mom, maybe it's parenting. If you love sports, perhaps it's covering the latest news in the world of professional basketball. Or, if you're just looking to connect with others, consider a topic related to hobbies, travel, or even politics. Whatever you choose, make sure it's something you'd enjoy talking about for hours on end. The goal is to keep it interesting, and for you as a host, it's important for you to be able to speak regularly about the topic(s) you choose.
‍
2. Decide How Much Time You Want To Spend On Each Episode
This is where most people tend to mess up. They decide that they want to talk about everything and end up spending way too much time on each episode. Instead, pick one or two subjects that interest you, and focus on those throughout the entire episode. Your podcast should always follow a similar format and touch on topics around your main topic. Think of it like this. If you're making a podcast on home cooking, then in each episode, you can go into different sub-topics. Think of 15-minute meals, different cooking techniques people can try at home, how to cook for a family gathering at your home, and so on. They all fall under the umbrella of home cooking. Going off topic into politics could turn off your audience, and it's not relevant. Each episode should be a similar length and format.
‍
3. Decide where and how you plan to record episodes
You should decide where and how you will record podcast episodes before you start recording them. By doing this, you will ensure that you are comfortable with the equipment and environment you are using for each episode. It also means that you know what works best for you and what doesn't work so well.
Picking a quiet room in your house to record your podcast is great. Another option is building a podcast studio. The goal is to minimize outside noise and distractions to help improve the overall sound quality and help keep your audience engaged. Choosing the right podcast microphone can also help with sound quality.
Podcasts are recorded either over zoom or in person. If you're doing a podcast over zoom, a small quiet room free of distractions is a great option. A simple USB microphone is more than enough to record a show. On the other hand, if you're doing an in-person show setting up a room dedicated to recording that is welcoming and creative is a great way to wow guests and keep things intresting. If you aren't sure what to do, check out this article for a more in-depth dive on podcasting in person or on zoom.
4. Create A Schedule For Recording Episodes
Now that you've chosen a topic and determined how long each episode will take, it's time to figure out exactly when you'll record each episode. At the same time, you might think that you could just sit down whenever you want and record, but that doesn't work well for podcasts. Most listeners listen to podcasts during specific times of day, so you want to try to schedule your recordings around those listening hours. Something you may want to do is record multiple episodes at a time and release them on a scheduled basis. Most podcast hosting platforms have the ability to schedule in advance release dates and times for shows. Set aside a few days each week to record and produce your show, then schedule them for release when your audience expects them. The very popular and extremely successful show Entrepreneur on Fire podcast is a show where the Host John Lee Dumas records all of his episodes on Sunday. He then edits them all and releases them every day of the week at the same time. This gives listeners the ability to hear an episode every day and at the same time. This is the most extreme example, but it made him widely successful. Pick the days you plan to record, and the days you plan to release shows and stick to them. Your audience will thank you.
Choose A Topic
If you're thinking about starting a podcast, there are some things you'll need to consider before diving into production. One of those things is choosing a topic. This is important because it determines what you'll be talking about for most episodes. If you pick a topic too broad, it could mean you end up producing a lot of filler material. On the flip side, if you choose a topic too narrow, you might find yourself struggling to produce enough quality content.
So how do you know whether your chosen topic is too broad or too narrow? There are a few ways to figure out where you stand. Here are three tips to help you decide:
Ask Yourself These Questions
What does your audience care about?
What topics do people already look for online?
How much time do you think you'd spend trying to cover everything related to your topic?
Are there plenty of sub-topics you could talk about under one large topic?
Previously I gave the example of at-home cooking but here are some other options with sub-topics as examples
Rock Climbing (main topic)
Gear
Training
Tips & Tricks
Health
International Travel
Insurance
Legal
Remote Work
Photography/videography and equipment
Foreigner etiquette
2. Do Some Research
You can use tools like Google Trends to learn what people are searching for related to your topic. You can also check out forums like Reddit to see what types of discussions are happening around your subject matter. The easiest way to succeed is to pick a topic you're interested in, and that has a sizeable audience. T
3. Listen To Your Audience
After you record your episodes and grow, it's easy to get feedback from your audience. Suppose you end up sharing your content on YouTube and your website. It's great to get ideas on what they want to hear. If you are ever unsure about what to make a podcast episode about, simply go online or use the resource above and find a group of people who are your target audience. Look for questions and leverage them to create episodes.
Pick a Co-host (Optional)
If you are looking for ways to improve your podcast marketing efforts, one thing that I recommend doing is picking a co-host. If you don't already know anyone that shares similar interests, here are some tips on how to find a good fit.
First, make sure that you pick someone that you like to be around. This person doesn't necessarily have to be someone that you work with; it could be someone that you meet at a coffee shop or someone you know who has a similar interest to what you want your show to be about.
Second, take note of what you enjoy about each other. Does he/she have a sense of humor that you appreciate? Is she/he easy to talk to? Are you able to bounce ideas off of each other? These types of questions will help you figure out whether you're compatible. Make sure the first time you're getting to know them isn't on an episode you are recording. Do your homework. It will pay off down the road.
Third, ask yourself if you'd be willing to do anything for him/her. For example, if you were to host a podcast together, would you be willing to edit his/her voiceovers? Would you be willing to promote his/her show? Would you be willing to spend hours listening to him/her ramble on about something that you aren't interested in?
Lastly, think about what you'll gain from working with this person. Will you learn something new? Will you be able to network with people that you wouldn't normally interact? Will you have fun hanging out? Think about what you'll gain and decide if you feel comfortable enough to jump into this relationship. Also, think about all of those questions in their shoes. What benefits are they receiving by having access to you on the show?
Choose A Show Name
If you're looking to start a podcast, there are many things to consider beyond just picking a good name. Here are some tips on choosing one.
What Makes a Good Podcast Name?
A great name is something that people understand and that lets listeners know what the podcast is about. The name shouldn't be generic, like "Hiking," because it doesn't describe what the show is or invoke curiosity. You want a show that's a few words, and if you tell someone, they will remember it. Lastly, make sure you pick a name that isn't already taken by another podcast. This is by far the most common mistake new podcast hosts make. Podcasts are already hard to find. Don't pick a name that already has other shows with the same name.
How do you find out if someone else is using your chosen name?
There are lots of ways to check whether someone else is using your name. One way is to use Google and type in the domain name + podcast. There are also websites like https://www.listennotes.com/ where all podcasts are indexed. Type in any names you have and see if someone has the same or similar names.
Are you able to change the name of your podcast later?
Yes, you can always edit the name of your podcast. You will have to update it on your hosting platform as well as any other podcast outlets such as Apple, Stitcher, Google Play, and more.
How To Format Your Podcast Episode
The lengthy debate about what constitutes a good podcast is one that I've seen pop up regularly over the years. Some podcasters say you need to ensure your show isn't too long, while others insist it shouldn't be shorter than 30 minutes. Some even argue that a 60-minute episode is ideal. But how much time do you really need to spend recording a great podcast?
No hard and fast rule says you need to stick to a specific length. I'd argue that the best podcasts tend to be longer than most people think.
The length of your podcast should be consistent on every show and long enough for you to have a dialog where ideas are discussed in depth.
I'm not saying that every single episode needs to run for 28 minutes, but I am suggesting that you consider the following points when choosing the format for your next podcast.
What's the Purpose of Your Podcast?
If you're looking to build brand awareness and generate leads, then a short podcast might work better than a lengthy one. If you want to give listeners something to listen to during their commute, then you might want to keep things short. Remember, the average person spends just under an hour commuting to work every day. Understand the goal of your show and how you think your audience would want to consume the content. This may take a while to figure out when you're first starting out. An easy way to figure out is to do a couple of episodes before releasing them and see how long shows should be. You may find a natural sweet spot.
Style of Your Show
There are several popular styles of podcast shows. These include but are not limited to Interview Podcasts, Conversational Podcasts, Monologue Podcasts, Storytelling / Investigative Podcasts, Roundtable Podcasts, Theatrical Podcasts, Repurposed Content Podcasts, Hybrid Podcasts, and more.
The most popular podcasting styles are interview podcasts and round table podcasts.
The idea behind interviewing people is pretty simple: you want to learn something about someone else and, hopefully, let them know how much you care. There are many ways to do this, from phone calls to Zoom live video streams. While there are certainly benefits to each method, there are also drawbacks. For example, phone calls require both parties to be available simultaneously, and live video streams require a lot of bandwidth. So what's the best way to conduct an interview?
One option is to use a mix of different methods. This allows you to choose whichever works best for the person being interviewed, whether it's phone calls or video calls. Another great thing about this approach is that you don't necessarily have to do every single type of interview. Typically a flexible style of podcast works where you can change up the style once in a while. The key is consistency, but if you need to change the style every once in a while to provide more value to your listeners, then it's probably a good idea.
Another reason why I like to do a round table show mix is that it helps me build relationships with my guests. I find that people enjoy talking to me more when they feel like they're having a conversation rather than just answering questions. Plus, since I often ask open-ended questions, the guests and I end up learning things about each other that we wouldn't have known otherwise. This is a personal favorite of mine, and this style of the show helped me launch my business.
Create Podcast Cover Art
Your cover art is the first thing people see when browsing through Apple Podcasts or another podcast app. It's often the first thing they discuss also — it's what they'll remember most when listening to your episode and telling their friends about your show. So it makes sense that creating a great cover art design is one of the most important things you do when promoting your podcast. Regularly when someone is talking about a show, they will describe the cover art, so it's easier to find on the podcast outlets.
99Designs has written an extremely helpful article on how to create cover art that includes some tips on making sure the artwork looks good across platforms, including iOS devices, Android phones, smart speakers, computers, and even TVs.
There are a few rules of thumb that will help you succeed regardless if you hire a pro or do it yourself.
If you add text, make it easy to read and include the show name.
Colors that pop but fit your theme/genre.
Make sure it looks good when it's shrunk to a small size. Zoom out in whatever program you use till it is a similar size to what you would see on mobile and see if it looks good
See what others are doing in the same industry for additional ideas.
Don't steal other ideas, but it's good to have a reference source. There are also patterns you will begin to see as you start looking more and more at podcasts in related industries. Create the best possible podcast cover art you can that you are proud of and your audience will love.
Get A Professional Intro & Outro (Optional)
Podcast music is arguably one of the most controversial ideas for any show. When you're first starting out, it's not necessary to have a professional intro and outro. There are a variety of services out there to create a quick jingle that you may want to use. The best advice is don't rush this unless you know what you want. Because this is going to be in every show, it's not recommended to get this done asap. You may start to realize after a while that your show has begun to mature, and a simple 5-15 seconds into it may be necessary. It does elevate the quality of the show and improves a listener's experience.
Choose Intro Music
There is a service called Upbeat with thousands of song and jingle options. After signing up, you can start to use their music in your podcast and YouTube channel. When getting music for your show, you have to be careful it's not licensed by someone. If this happens, YouTube can prevent monetization, or worse, and the creator can come after you for the rights to their music. It's a good idea to use a program like Uppbeat or something like Premiumbeat. If you aren't quite sure what you're looking for, it may be a good idea to use a program like Upwork or Fiverr to find someone to make you your own beat/podcast music. Another last option is to go on a platform like SoundCloud and find new artists who are looking to get their music out there. Many times they are open to allowing others to use their music as long as there is credit given to them in the show notes. You can also use any of the music YouTube provides when you create a channel. They have an entire royalty-free music library for anyone to use.
When Picking Music, Keep This in Mind.
Find music that fits the style and theme of your show.
Remember, your subscribers will be hearing this for every episode and could potentially listen to it hundreds or thousands of times.
If you aren't sure if you can use the music, ask the creator
Crowdsource ideas. Pick a few that you like and ask your friends and potential listeners what they like on a platform like Facebook.
Get A Microphone
For many people, starting a podcast is just a matter of picking up a microphone and getting started. Second, to the content of your show and how you set it up, your microphone is important. There are some things to consider before diving into podcast recording. For example, what type of microphone do you want? How much money are you willing to spend? What features does it offer? These questions and more will help guide you towards making the best choice. Here are some of my favorite and best microphones for podcasting.
Microphones Fall Into Three Main Categories. Dynamic, Condenser, and Ribbon Microphones.
Each of these types of microphones serves its purpose when it comes to picking what's right for you and your show.
A dynamic microphone has two main advantages compared to other types of microphones: firstly, they do not require phantom power, which means they do not need batteries to work properly. Phantom power is an option on many podcast mixers ( I will be going into that later on) that provides additional power to your microphone. This is typically found in condenser microphones. This means it can be used more frequently in louder situations. Secondly, they are much less sensitive to noise from external sources like fans or air conditioning. This makes them ideal for recording podcasts in louder areas. These types of microphones are very common at comedy shows and liver performances. They only pick up noise that is very close to them and won't pick up audio from the crowd or a noisy area nearby. A real-world example of this being used is if you are recording a podcast at an event or in a noisy space like a busy room. It will help cut out a lot of the background noise while still providing great quality sound for your voice.
A condenser microphone has two main components: a diaphragm – which moves up and down when sound waves hit it – and a magnet. The diaphragm sits inside a metal tube called a capsule. When sound hits the diaphragm, it vibrates and pushes against the back end of the capsule. This movement creates a magnetic field around the capsule. If you want to record audio from a speaker, you need to use a dynamic mic instead. Dynamic mics pick up sounds directly from the air rather than the vibrations of the diaphragm. Condenser microphones work well for recording high-quality audio, such as voiceovers and podcasts. These microphones can be very sensitive to outside sound and noise. They can provide significantly higher audio quality compared to a dynamic microphone; however, these types of microphones are best suited for a well-designed space. This means a quiet room with sound-absorbing materials to help remove a possible echo. Some condenser microphones will require phantom power that may or may not be provided on your podcast mixer. While many mixers do offer phantom power, you do need to research what microphones require phantom power and purchase a mixer that has the option.
Last are ribbon microphones that are great for a variety of needs but are rarely used for podcasting. Ribbon microphones are either great or terrible, depending on whom you speak to. They may be fragile, sensitive, and expensive, but they also produce fantastic sound quality. And if you're able to find one that hasn't been damaged by the digital age, then you'll get what was once considered a luxury item into your home studio. The problem with ribbon microphones is that they are bidirectional, and if you are recording in person with someone, there can be an echo on the microphone. This is because it can pick up both people in the room and create a poor listener experience. They are great for recording music but not the preferred microphone for podcasting.
Other Podcast Equipment You Will Need
After you pick out the microphone you want and depending on how you plan to record, there are going to be a few other pieces of equipment you will want. If you're recording over zoom, a simple USB microphone is all that you will need. On the other hand, if you plan to set up a studio where you can record, there are some things you want to make sure you have.
Microphones need to go into something called a mixer. A mixer mixes your audio. It's the main hub where the audio from your microphone will go before being saved to an SD card or recorded into a computer. Mixers will allow you to control how the audio is heard and recorded. For example, not everyone sounds how they are supposed to with any mixer or podcast microphone. It helps to adjust the settings on the mixer to increase the lower tones of voice or the higher tones depending on who you are speaking to. Check out this article on how to pick a mixer for beginners. It's also recommended to get stands for your microphones, so guests don't have to hold them, and it makes it easier to record. Lastly, you may want to get a pair of high-quality studio headphones. This will allow you to make adjustments during recording to make sure your podcast sounds as good as possible before editing and publishing. It's also fun to get a pair of headphones for your guest as well as it creates a more immersive experience.
There are some additional pieces of equipment you may want to consider getting for your podcast but aren't required.
Those are:
Pop Filter
This is a filter that goes in front of your microphone to help deflect your breath from hitting the microphone. An easy way to figure out how this works is to hold your hand about an inch away from your mouth. Say a phrase with lots of words that have the letter P or H in them. Try saying the phrase Harrison loves podcasts because they pop. You should feel a slight wind from your breath hitting your hand. A pop filter helps block that from hitting the microphone and stops it from creating unpleasant wind noise.
Web Cam
A webcam is a great way to record the show either on Zoom or in person. When you start out, you can go simple and get a high-quality camera such as the Logitech Brio. It offers a wide-angle camera and the ability to record in 4k. It's a great cheap alternative to allow you to record videos and post them on YouTube. It's not necessary, but instead of having people look at a static image while they listen to your podcast on YouTube, it allows you to add a little more of an impact and gives viewers the option to watch what's going on.
Podcast Guests
I've been recording podcasts since 2014 and, over the course of my career, have interviewed hundreds of guests. Along with that, I have had the good fortune to be a guest on more than 50 shows. Here are some tips I've learned along the way about how to make sure your podcasting experience goes smoothly and creates a show your listeners will love.
1. Get Your List Together
Before you even think about scheduling anyone, you'll need to make sure you have a good idea of what you want on your show. You don't want to end up wasting everyone's time because you didn't do enough research. Create a list of podcast guests you would love to have on. The list should have at least 15 - 25 people on it. This will allow you enough time to find guests as you record episodes. After each episode, ask your guests if they know anyone who would be a good guest for your show. This has worked incredibly well for some of the biggest podcasters out there, including myself. The reason I recommend a larger number to start is that not every guest is going to make an introduction for you, and it may take a handful of guests to get one reference. You will, however, find some guests who love to introduce you to all of their friends who would be a good fit. Ask every guest if you liked the episode they recorded with you, and you will never run out of guests.
2. Reach Out Early
When you reach out to someone, give them a heads up that you'd love to get them on your show. Tell them why you think they'd be great for your audience. Also, let them know when you'd like to meet. You can use programs like Calendly to help automate this. I do recommend doing the leg work in the beginning, but after a while, it's best to automate it. This allows for a smooth and easy process for you and your guests. If you already have enough guests for upcoming shows, it's still a good idea to keep in touch with people so that down the road, they can be a guest on your show. Don't be afraid to book podcasts months in advance. Just be sure to remind the guest as the date gets closer to make sure they can attend.
3. Be Clear About What You Want From Them
You might have a general idea of what you want to talk about, but it's important to be clear about exactly what you want from them. Do you just want an introduction? A guest spot? An exclusive interview? A deep dive into their knowledge? It's best to be transparent with your guests. For many people, it will be their first time being a guest on a podcast. Because of this, you need to let them know what you expect and what they can expect from you. Clear and open communication is the key to success with your guests.
Remote Interview
Podcasting is a way to share audio content with people who may not be able to attend live podcasts. It's also an effective way to build relationships with potential clients and customers. In addition to being easier on the budget than traditional media like radio, podcasts are easy to produce and distribute. If you use a good recording app like Audacity or Alitu, you don't even need additional equipment. Remote interviews or remote podcasts are a great way to reach people who you can't meet in person but who are willing to come on the show. This format works exceptionally well in an interview as opposed to a round table discussion. We are all connected by the internet, and gone are the days of being required to be in person.
With the recent explosion of remote work opening up, remote interviews are becoming increasingly popular and give you access to a larger group of people to interview. The main challenge of remote interviews is making sure everyone has a stable internet connection to record. It's preferred to be "hard-wired," meaning your computer is plugged directly into the internet cable to cause the lowest amount of lag that will help prevent people from talking over each other.<