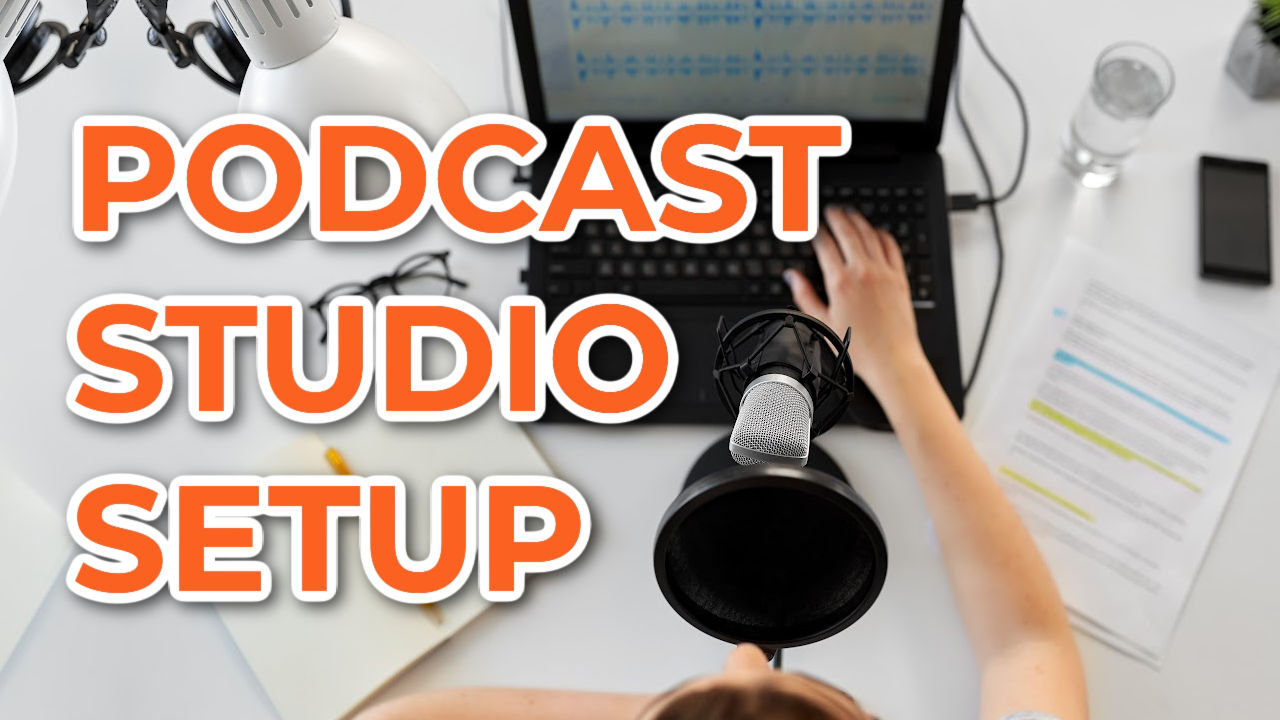 If you're looking for the best podcast setup this blog covers everything you want to know about how to set up a great podcast studio or room and why you may need certain things.
I recommend certain pieces of equipment and explain different topics to help you decide what's best for you in your situation.
A little about me. I started my podcast in my old studio apartment and invited friends to the show. After some time, while I had a job, my old boss gave me a 10ft x 10ft room, and I had to do everything to it. After a few years, I built my own podcast studio from the ground up and it was incredible. I did over 130 podcast episodes, and the sound quality was incredible.
I battled echoes, broken mics, destroyed cables, and learned a ton along the way. I started podcasting in 2014 and want to share everything I learned. Everythign I talk about in this blog has been tested and works.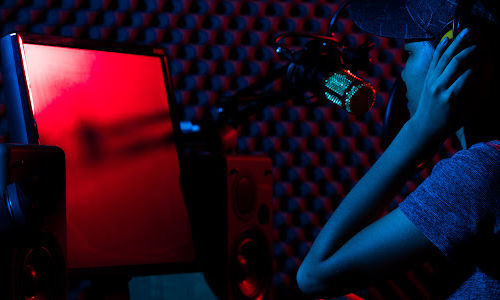 Choosing the Right Space and Location
There are a few factors to consider when choosing a space for a podcast:
The space should have good acoustics, meaning it should not be too echoey or reverberant. This can be achieved by using a space with soft surfaces (e.g. curtains, carpets) or by adding sound-absorbing materials to the walls. If you are stuck with an echoey room, don't worry I have a solution for you.
The space should be as quiet as possible, with minimal background noise, such as traffic, construction, or other people talking. It also helps to remove potential distractions from people walking by. If you look at Joe Rogan's podcast there are no windows and zero distractions.
The ambiance of the space should match the tone and theme of your podcast. For example, if you are recording a horror podcast, you might want a space with dim lighting and creepy decor. If you're doing an in person podcast this can make or break your show. My podcast hit the top 3% in the world because guests felt comfortable and welcome. They loved the creative feel and many times they said they had never told anyone the stories before.
You should also consider the equipment that you will need for your podcast. Will you be using a microphone, a mixer, and headphones? Make sure the space has enough outlets and enough space to accommodate your equipment. You don't need a ton of outlets but you need at least 2-3 of them for your computer and power cables.
You and your co-hosts or guests must feel comfortable in the space. This can help you relax and create a better podcast. Consider factors such as temperature, lighting, and seating when choosing a space. This goes hand and hand with ambiance and sets the mood for your guests and the show.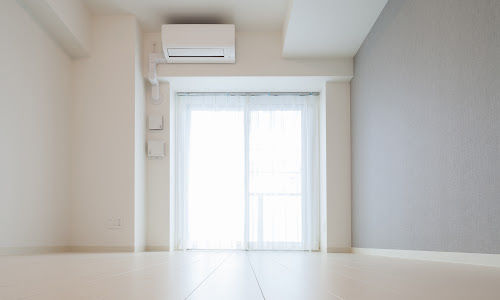 Soundproof Your Podcast Studio Setup
How Sound Travels
When you hear sound something had to vibrate or move, creating sound waves. These sound waves are like a series of compressions and expansions, in the air. When these sound waves reach someone's ear, they vibrate the ear drum then the brain interprets these signals as sound, allowing us to hear and understand what is being said.
Microphones work similarly to your ear when they pick up sound. Picking the right location can greatly impact how microphones pick up ambient sound or reflected sound in a room.
When a sound wave encounters an object, it can be absorbed by the object, reflected by the object, or transmitted through the object.
Absorption occurs when the sound waves are absorbed by the object's material, causing the sound wave's energy to be absorbed and the sound to be reduced or eliminated.
Reflection occurs when the sound wave bounces off the object, just like light waves can be reflected off a mirror. When podcasting the biggest issue we have to deal with is objects or walls reflecting sound waves back to us and into the microphone.
Transmission occurs when the sound wave passes through the object, like light waves passing through a window.
The way that sound waves interact with an object depends on the properties of the object and the frequency of the sound wave. For example, a solid object will tend to reflect higher-frequency sound waves better than lower-frequency sound waves, while a porous object will tend to absorb higher-frequency sound waves better than lower-frequency sound waves.
All this is meant to say sound travels like a wave hitting a jetty or crashing into an object. Think of throwing a rock into a pond and watching the ripples. The goal is to reduce as many ripples coming back and hitting the microphone. A balance of absorption and reflection is a great way to help have great sound and prevent your microphone from picking up unwanted noise.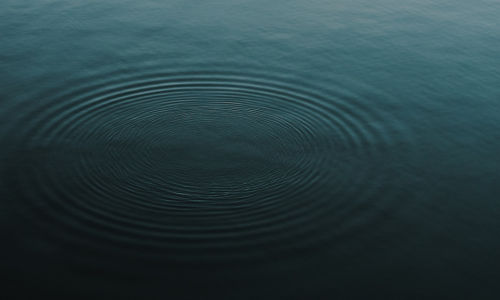 What's the Difference Between Sound Treating and Soundproofing?
Sound treating and soundproofing are both techniques used to improve the acoustics in a space. The main difference between the two is how much they reduce sound.
Sound treating refers to techniques used to improve the way sound behaves within a space, such as by absorbing or reflecting sound. These techniques can make a space more comfortable by reducing echo and making it easier to hear people speaking. However, sound treating does not completely block sound from entering or exiting a space.
Soundproofing, on the other hand, refers to techniques that block sound from entering or exiting a space. These techniques are typically more effective at reducing sound, but they can also be more expensive and labor-intensive to implement. Both of these require different levels of acoustic treatment.
In general, sound treating is a good option if you want to improve the acoustics in a space without completely blocking out all sound, while soundproofing is a better option if you need to block out sound from entering or exiting a space completely.
In most cases and most rooms/studios the goal is the do some level of sound treatment to help the audio sound great and make the room more enjoyable to be in. You don't need to soundproof the room for podcasting in most cases.
Absorption
Sound absorption refers to reducing the amount of sound energy reflected back outwards. This is typically done by using materials that can absorb sound.
There are several ways to absorb sound, including:
Using Sound-Absorbing Panels
These are typically made of porous materials such as foam or fiberglass and can be placed on walls or ceilings to absorb sound waves. These can come as squares, panels, or pictures.
Adding Carpets or Rugs
These can help to absorb sound by trapping sound waves and preventing them from reflecting off of hard surfaces. This is a personal favorite because it can help set the stage for the show and a decent shag carpet is fairly cheap.
Hanging Drapes, Curtains, or Blankets
These can also help to absorb sound by trapping sound waves and preventing them from reflecting off of hard surfaces. If you're in a pinch moving blankets are an amazing way to help reduce echo and change the look and feel of a space. They are a much cheaper option and when you're done with them, you can use them for their intended purpose. I have used them for years and typically hang one behind my computer monitor.
Using Bass Traps
These are specialized sound-absorbing panels that are designed to absorb low-frequency sound waves, which can be particularly difficult to control. They are often used in recording studios and other spaces where accurate sound reproduction is important. This is great for music and can help a podcast but wont have as much of an impact as other options.
Adding furniture
Large, soft pieces of furniture can also help to absorb sound by trapping sound waves and preventing them from reflecting off of hard surfaces. Furniture will help either absorb or diffuse sound and both are great. Couches are ideal but everything helps.
In general, the more sound-absorbing materials you use in a space, the better it will be at reducing echo and improving the overall acoustics. Don't go crazy but adding a few pieces of acoustic foam or acoustic foam tiles is a great start and you can always add more as necessary.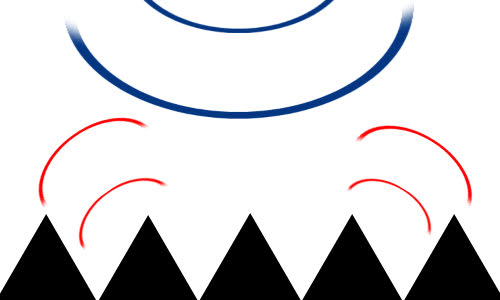 Diffusion
Sound diffusion refers to the process of scattering sound waves in a space to reduce the buildup of echo and improve the overall sound quality. Diffusion can be useful in spaces where sound tends to bounce off of hard surfaces and create an echo, such as in a gymnasium or a large, open-plan office.
There are several ways to diffuse sound, including:
Using Sound-Diffusing Panels
These are typically made of materials that can scatter sound waves in multiple directions rather than absorb them. Sound-diffusing panels can be placed on walls or ceilings to help improve the overall sound quality in a space. They don't have to be made of foam and can resemble a variety of textures. Check these wood-looking ones out.
Adding Plants
Large plants with soft, leafy foliage can help to diffuse sound by trapping sound waves and preventing them from reflecting off of hard surfaces. Its also a great way to set a vibe or tone in the office or studio.
Adding Decorative Elements
Things like tapestries, artwork, or other decorative elements can help to diffuse sound by breaking up the smooth surfaces in space and preventing sound waves from reflecting off of them.
In general, the more diffusers a space has, the better it will reduce echo and improve the overall sound quality. I have written a very in-depth guide that goes over everything you want to know about soundproofing your room.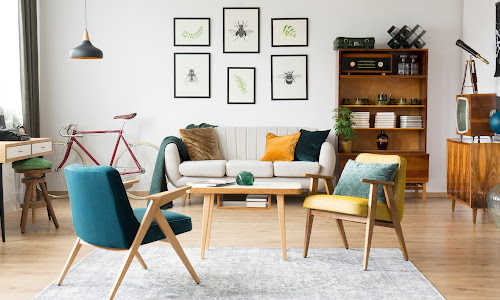 What's the Difference Between Dynamic and Condenser Microphones?
Dynamic microphones and condenser microphones are two types commonly used in podcasting. The main difference between the two types is the way that they convert sound waves into electrical signals.
Dynamic microphones use a simple, rugged design that handles high sound pressure levels (SPLs). They work by using a diaphragm (a thin, flexible membrane) to vibrate in response to sound waves, which causes a coil of wire to move within a magnet. This movement generates an electrical current, amplified and sent to a mixer or other audio device. These are very common in stand-up comedy, live music, and other loud areas.
On the other hand, Condenser microphones use a more sensitive design that is well-suited to capture fine details and nuances in sound. They work by using a thin, metallic diaphragm that is placed close to a fixed metal plate. When sound waves hit the diaphragm, it vibrates and causes a change in the electrical capacitance between the diaphragm and the plate. This change is then converted into an electrical signal and sent to a mixer or other audio device.
In general, dynamic microphones are a good choice for handling high SPLs and are well-suited to live sound reinforcement and other applications where the microphone may be subjected to rough handling. Condenser microphones are a good choice for capturing fine details and nuances in sound and are well-suited for podcasting and getting clear audio.
Should you use XLR or USB microphones?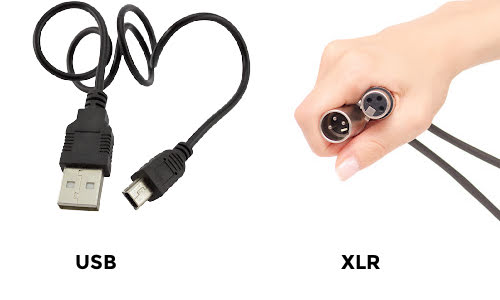 Both USB microphones and XLR microphones can be used for podcasting, and which one is "better" depends on your specific needs and preferences.
USB mics are a good choice for podcasting because they are easy to use and require minimal setup. They work by plugging directly into a computer's USB port and do not require any additional audio equipment. This makes them a good choice for beginners or people just starting out with podcasting. Most computers can only handle one USB microphone at a time. I know this because I learned it the hard way.
XLR microphones, on the other hand, are a good choice for podcasting if you need to record multiple people at once or if you want to use professional-grade audio equipment. XLR microphones use a three-pin connector that plugs into an audio mixer or another audio device. They are often used in professional recording studios, and podcast studios.
Both XLR and USB Mics can also be both dynamic and condenser microphones allowing you to pick what's best for you.
If you are just starting out with podcasting and want something that is easy to use and requires minimal setup, a USB microphone is a good choice. If you need to record multiple people at once or if you want to use professional-grade audio equipment, an XLR microphone is a better choice.
Getting The Right Gear For Your Podcast Studio
Do you need a Pop Filter?
While the answer is technical, no, these make a world of difference. Some microphones, such as the Rode PodMic, have an integrated pop filter and don't require you to use an additional pop filter. Typically it's not the best idea to rely on the built-in pop filter, but some microphones are better than others. The best thing to do is order one; if you need it, put it on. This is one of the best things you can do for your show and will save your audience's ears. It's a small investment, and many are a one-size-fits-all situation. These can have a huge effect on audio quality and can even save you a bunch of time in post-processing if you decide to do any editing.
My recommendation is to get the plain foam ones or those that attach to the microphone. I love the long tail that some pop filters have, but it gets annoying, and they are bulky.
Audio Interface
An audio interface is a device that connects to your computer and allows you to input and output audio. It typically has one or more input channels, which allow you to connect microphones, instruments, or other audio sources, and one or more output channels, which allow you to connect speakers or headphones.
You might need an audio interface if you are recording music or doing other audio production work on your computer and want to use external microphones, instruments, or other audio sources. An audio interface will allow you to connect these devices to your computer and record or process the audio using digital audio workstation (DAW) software or another post-processing software.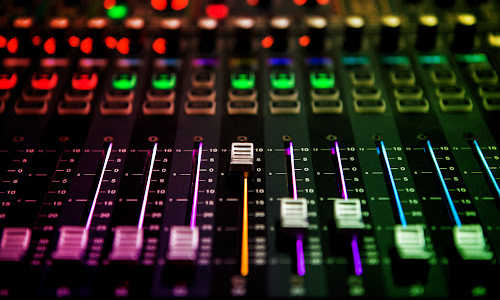 Audio Mixers
An audio mixer is a device that allows you to adjust the levels and other characteristics of audio signals from multiple sources. It typically has a number of input channels, each of which can be used to connect a microphone, instrument, or another audio source. The mixer allows you to adjust the volume and other parameters of each audio source and then combine them into a single output signal.
Audio mixers are used in a variety of settings, including recording studios, live sound production, television, radio, and podcasting. They are an essential tool for anyone who needs to mix multiple audio sources together, whether for recording, live performance, or broadcasting.
Audio mixers typically have a number of features that allow you to shape and control the sound of the audio signals being mixed. These can include EQ (equalization) controls, which allow you to adjust the balance of frequencies in the audio signal, and effects processors, which allow you to add reverb, delay, and other effects to the audio.
In general most podcasts that have more than one person in a room will use an audio mixer. They can be simple or complicated but it gives you the most flexibility when recording. The Behringer Xenyx 1204USB is a great starter mixer that allows up to 4 XLR audio inputs and is super reliable. I used mine for 5 years straight and had no issues.
Headphones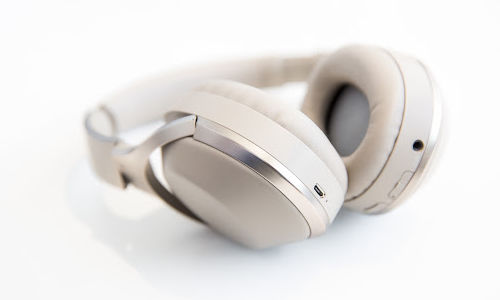 These are not necessary for everyone on the show but the person controlling the mixer needs to have a pair of headphones. They can help tremendously by hearing adjustments that need to be made and fixing potential audio issues that may come up.
Monitoring
When you are recording a podcast, it is important to be able to hear what you are saying clearly so that you can speak at a normal volume and pace. Wearing headphones allows you to hear yourself more clearly, which can help to improve the overall quality of your recording.
Isolation
Wearing headphones can help reduce the amount of ambient noise picked up by your ears and help cut down distractions.
Editing
When you are editing your podcast, it can be helpful to use headphones to listen for mistakes or other issues that need to be corrected. Headphones allow you to hear the audio more clearly, which can make it easier to identify and fix problems.
Listening
Finally, you might want to use headphones when listening to your own podcast or to other podcasts in order to get a better sense of the overall sound quality and balance. Headphones allow you to hear the audio more clearly and help you identify any issues that need to be addressed.
A good pair of headphones is worth its weight in gold. Get studio-quality headphones that are closed ear. Meaning they cover your whole ear and help cut out outside noise. Audio Technica is an industry-standard and they make some incredible pieces of podcast equipment including their professional studio headphones. The ATH-M20X or the ATH-M40X are amazing headphones that have crisp, clear audio.
Cables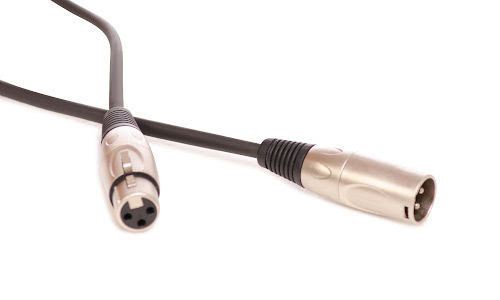 Cables are simple, believe it or not.
If you're using a USB microphone, you only need the USB cable to go from the microphone to the computer. Other than that, a pair of headphones is great, and you're all set.
If you're using an XLR microphone, things can get a little complicated. You will need one XLR cable for each microphone and then a USB cable from the Mixer to the computer USB port. If you're using something more complicated than that, you probably know your equipment. A good rule of thumb is to get one additional XLR cable for your podcast because these things can get beat up.
When I first started a podcast, I had horrible cable management, and even after doing a ton of work to fix it they ended up on the floor getting rolled over or walked on. It's worth the few extra dollars just to buy an extra and have it lying around.
A Mic Stand
If you're looking for the best mic stand check out this article here.
A microphone stand is a piece of equipment used to hold a microphone during a recording or performance. It typically consists of a base, a shaft, and a clamp or holder for the microphone.
The main purpose of a microphone stand is to position the microphone in the optimal location for capturing sound. This can involve positioning the microphone at the correct height and angle relative to the sound source and ensuring that the microphone is stable and can be adjusted during a podcast.
Mic stands come in various shapes and sizes to suit different needs. Some are designed to be lightweight and portable, while others are more heavy-duty and stable. Some stands have adjustable heights and angles, while others have fixed positions.
Check out the article above for an in-depth analysis of what's best for you. I don't recommend getting the cheapest ones you can find because they are holding your podcast microphone, and they can be expensive.

A Camera
If you're doing a podcast on Zoom, a camera is paramount. It can help you read body language, see the other person, and gives you the ability to repurpose content and make it engaging. While technically, it's not necessary, it can make your show appear more professional, and your guests and cohosts can see that you're engaged with the conversation and following along.
Cameras are not nearly important if you're doing a podcast in person because you're in the same space as another person. The camera's benefits are that you can cut up and repurpose content for your website or social media platforms.
This can help your show grow but it isn't critical to have for your podcast. If you're just starting out, a simple way to record your show is either leveraging a Logitech Brio for its ability to record 4k or getting something like an Insta360 Link with AI to help follow and track noises and focus in on the speaker. There is also another option called the Logitech Mevo that works surprisingly well. I was shocked at how well it worked, making recording content a breeze.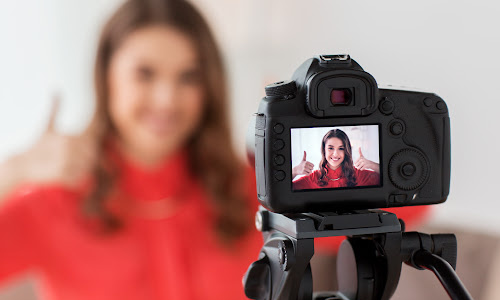 Recording Software
There are two main recording software's available that are free. Garageband on Mac and Audacity on PC. They both work great, and there are tons of videos online on how to use them. There are tons of paid options as well but when your first start out go simple and easy. If there is an editing software you're already familiar with I would suggest sticking with that.
Some Podcasting Tips To Help Make Your Room/Studio Amazing
Get started and figure out how to improve audio quality to your liking. Once you get there, don't worry so much about how to get audio even better. That will happen over time.
Cut out as many distractions and external noises as possible. When I had guests on my show, I made them put it in their pockets on silent. I didn't want anyone or anything to come between my guest and me from having a great podcast and an awesome time. There are always extenuating circumstances, but I wanted my guests to be in the moment as much as possible.
Post-production is important and shouldn't be overlooked. You can fix minor issues in the post-production and adjust anything you don't like. Don't get caught up on making it perfect. Done is better than perfect every time.
Spend money on quality microphones but don't get carried away. If you're just starting out, the best all-around microphone is the Audio-Technica ATR2100X-USB it has both XLR and USB connections. My personal favorite is the Rode PodMic, but it's purely an XLR connection.
Get guests before you are ready. Having a line of guests ready to go will help you get started, and you will figure out everything along the way. It takes a while to get ahold of how to run a show but let conversations flow naturally and have fun doing it.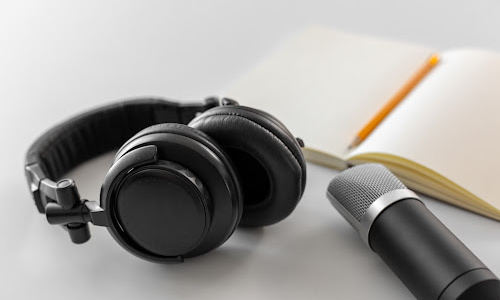 Have Fun. Podcasting is supposed to be fun and enjoyable. The location you choose for your podcast studio is going to be perfect. Get the right pieces of podcast equipment and start your show. Most people never start. Order what you need from this blog or how do to it on a budget and hit record.
Take control of the conversation. It doesn't matter if you're in a home studio or in a professional environment it's your show. You are the podcast host and everything that happens during that show is in your control.
If you need help, ask. There are tons of resources online, from Facebook groups to YouTube videos. Try it the simple and easy way first. Audio isn't hard and pro tools don't matter much. More than likely there is a solution on my own website here or online for you to get over your hurdle.
FAQ
Do You Need a Shock Mount?
No. I have had these both on and off the microphones, and they make no difference. If you're thinking about spending money on a shock mount, you're better off investing money into a better microphone mount and sound absorption.
Is one brand better than another?
Any company producing audio podcast equipment is probably going to do a good job. There are some main industry leaders out there, like Shure, Rode, Audio-Technica and others. Look up their reviews or check out my blogs for products I have used and recommended. A good microphone is worth its weight in gold and you don't have to get carried away with it.
Do I Need to Spend a Lot of Money on Setting up a Podcast Studio?
No. A basic setup is more than good enough for most shows. I used a spare room in an office and turned that into a studio. I put a couple of dozen acoustic panels in it and before I knew it I had a great sounding podcast in no time. I hit record and got my first episode done as soon as I could.
‍