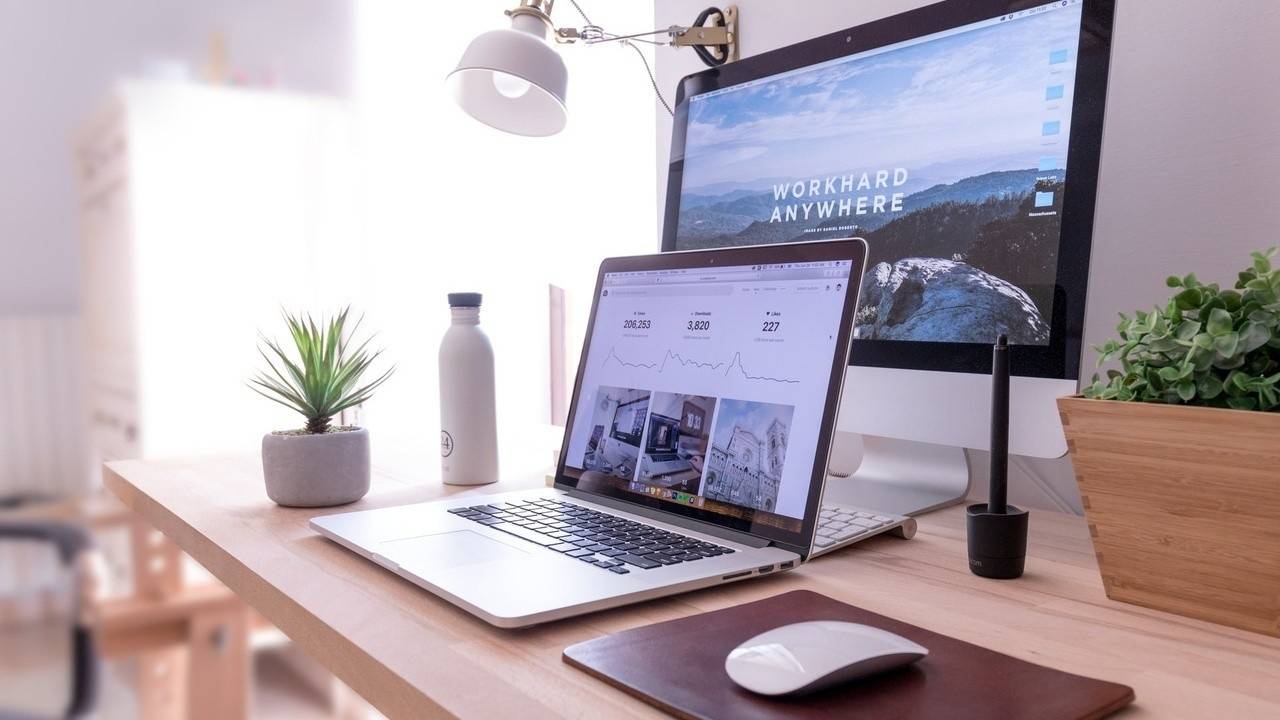 Effective content marketing on LinkedIn can be tough... but you need to invest in it.
LinkedIn is the platform of choice for B2B decision-makers and other senior-level executives. If you run a B2B business, then you need to reach out to that audience.
The surest way to connect with this audience is through content marketing. It has been shown that executives and business professionals love relevant and actionable content.
According to Brafton, 45% of the people who consume LinkedIn content are directors, managers, vice-presidents, and other members of the c-suite.
This shows that an effective LinkedIn content marketing strategy can do wonders for your leads generating efforts. According to LinkedIn Marketing Solutions, 73% of their qualified leads are generated from LinkedIn content marketing. That is an exceptional return.
Many marketers are finding it difficult to master LinkedIn and to exploit the content marketing opportunities that exist on the platform. This is why we created this article to guide you on the elements of effective content marketing on LinkedIn.
Building Your Network Of Connections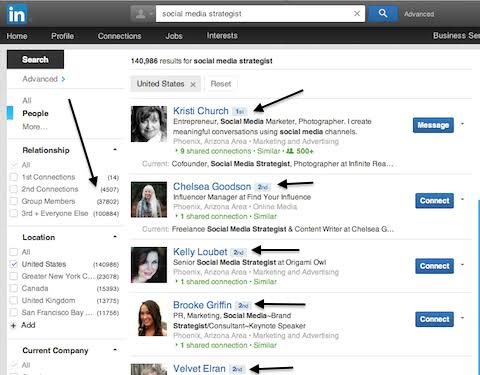 The purpose of LinkedIn is to build connections and your success in building your network will be crucial to your content marketing efforts.
The larger your network, the more people you can reach with your content, and that creates more lead-generating opportunities for you.
This makes it vital that you have a concrete strategy to grow your network. If you will be posting regular content and sharing links to relevant content, you need a large audience to see them.
When you have a large network, you also get access to the network of your connections. When you have over a thousand connections and five hundred of them like and share your content, you have effectively reached out to the hundreds of connections attached to each of those five hundred individuals.
Why You Need 500+ Connections
LinkedIn is a completely different beast from other social media platforms. On Facebook, Instagram, Twitter, and other social media platforms, you can have thousands of connections and the exact number will be displayed on your profile.
But on LinkedIn, the magical number is 500+. When you get past the 500 mark, LinkedIn will only display your connections as 500+. Anything below that and LinkedIn will display the exact number.
So why is it important to build your network past the 500 mark?
it is important because of the psychological impact it has on people that are looking to connect with you. As someone who is trying to build valuable relationships, you are more inclined to connect with someone with 500+ connections than someone with less.
Having the 500+ badge shows that you are relevant. It shows that people want to associate with you because you have something useful to offer.
There are many theories as to why LinkedIn insists on the 500+ limit, but what is relevant is that it is a milestone you need to achieve. The simple fact is that the larger your network, the larger the audience for your content.
How To Build Your Network Of Connections
It is easy to make the presumption that on a social network with more than 500 million members, getting over 500 people to connect with you should be easy. You couldn't be more wrong.
The truth is that building your network on LinkedIn can be quite challenging. You need to make sure that the connections you are adding to your network are relevant to your marketing priorities. So, after coasting through the names on your contact list, figuring out what to do next can be difficult.
Honestly, building your network to the 500+ mark will not happen overnight. It will take time and effort but it will be worth it because it is crucial to the success of your content marketing efforts.
Some people will say quality is more important than quantity, but that's not how it works on LinkedIn. On LinkedIn, you need both quality and quantity. A larger network of professionals and senior executives means a larger number of potential leads that can become long-term customers.
Optimizing Your Company LinkedIn Page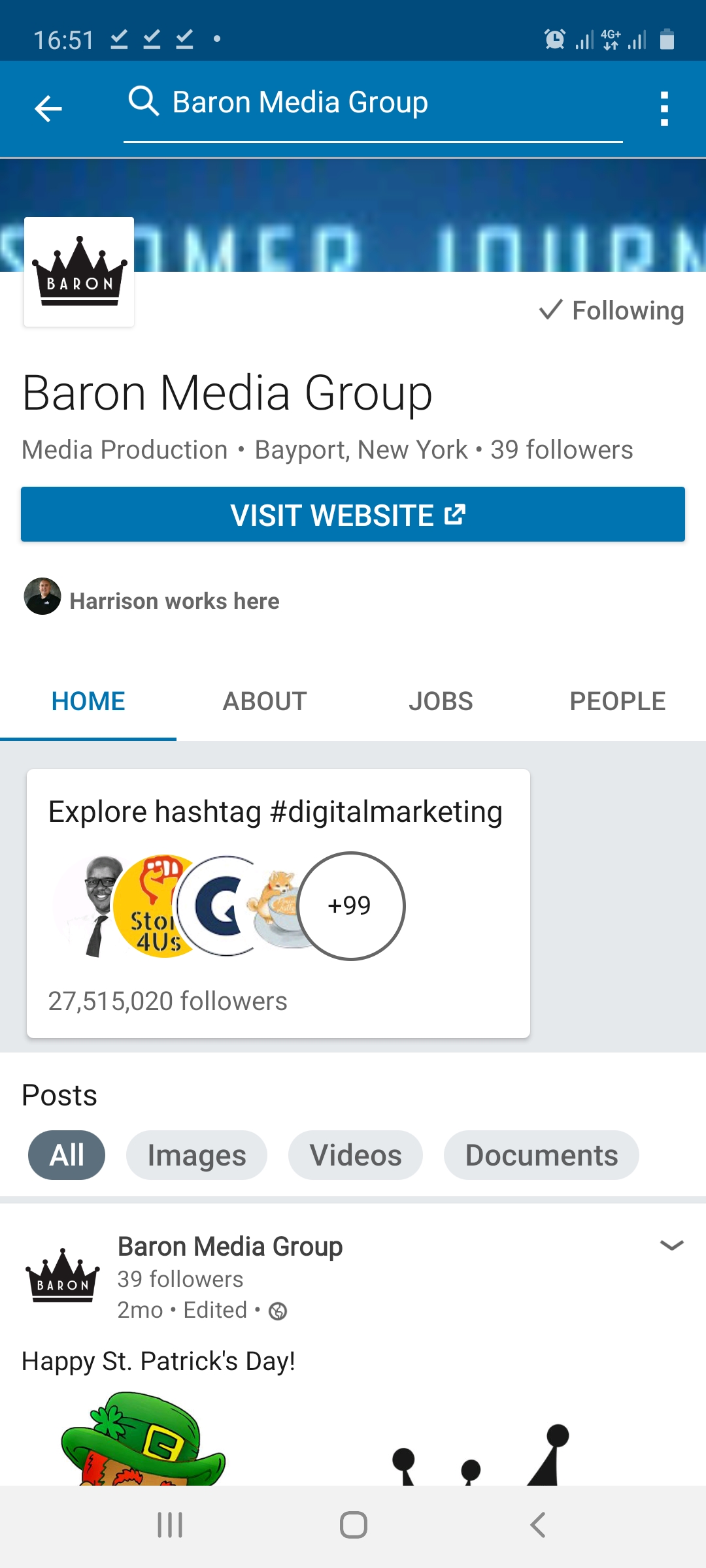 The basic concept of LinkedIn is quite straightforward, you create a LinkedIn profile and you use it to connect with other professionals on the platform.
But it's so much more than that. While your LinkedIn profile will help you build the connections that will serve as your immediate audience, you also need to create a LinkedIn Business Page for your company.
Your company page is the face of your business on LinkedIn. It is where you display detailed information about your company and build your brand identity.
What Are The Benefits Of Having A LinkedIn Company Page?
Your company page is not merely the face of your business, you can share blog posts on your page, relevant news, company events, and post job ads on this page.
A company page has many benefits and some of them are:
It makes it easier to find your business on LinkedIn: when potential customers come across a piece of content you published that they like, they will look for you, and a LinkedIn company page will make the process of finding you a lot easier.
It informs potential customers about your products and services: a company page gives you an avenue to introduce your products and services to potential customers. You can also create Showcase pages that allow you to promote a particular product, service, or initiative of your company.
It helps to promote your content: you are reading this article because you want to learn about effective content marketing and your company page will be crucial to that. You can post articles and other content on your company page and include CTAs that will lead them to your company website.
How To Optimize Your LinkedIn Company Page
Chances are that if you are reading this article, you already have a company page. So, how can you optimize your company page?
Spruce up your "about us" section: your "about us" section must be done right. It must tell potential customers everything relevant about your company in the simplest language possible.
Keep your images up to date: images are key to your brand identity. This means the cover photo and company logo on your LinkedIn page must be up to date and consistent with what is on your other digital platforms and your marketing materials
Complete all the required fields: a façade of professionalism has a great impact on your credibility in the eyes of visitors to your company profile page. Include a link to your website and provide all the details required.
Posting Relevant Content On LinkedIn Pulse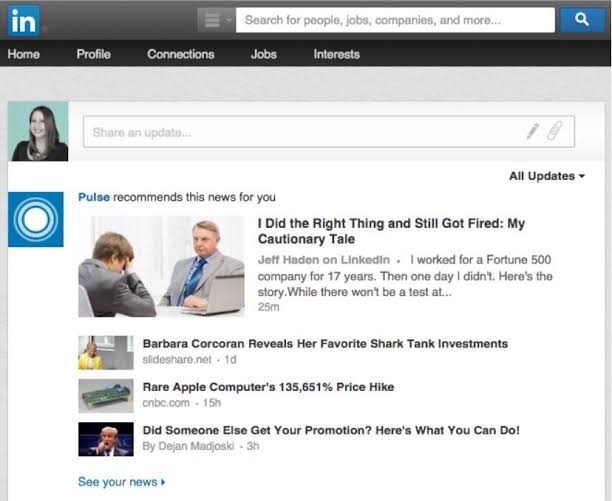 LinkedIn is one of the best social media platforms for publishing content that will reach the intended audience. This is because LinkedIn tailors the content it outputs to the feed of each member according to the interests of that member.
The process is also straightforward. Just click on the pencil icon and you can upload text and images and embed videos. When you are ready, click "publish" and your content will reach your network.
To post on LinkedIn Pulse, you need to understand your audience and post relevant content, content that will appeal to your target audience.
What Is Relevant Content?
The importance of publishing quality content is obvious, but that content must also be relevant. Your audience is not the entirety of LinkedIn but the specific group of people that will recognize the value of your content to their needs.
Relevant content is not really about promoting your products and services, it is about posting content that addresses the pain points of your audience.
You need to know who they are, their interests, and their pain points. This will help you tailor the issues you address in your content to meet the needs of your target audience.
Customers are also often interested in relevant events in their niche. Apart from posting relevant articles regularly, you can also position your company page as the place to get elaborate expositions on current industry news.
This means you need to stay informed about the latest events and developments in your industry and then create explanatory content that delves into those events. It is a good way to add value to your audience and showcase your expertise.
Publishing On LinkedIn SlideShare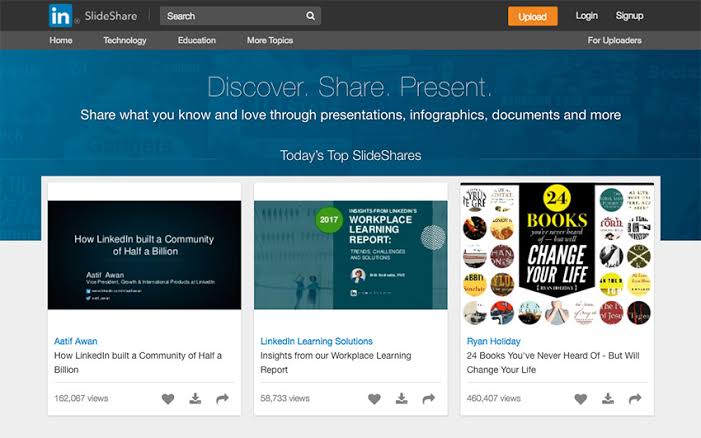 If you know your PowerPoints, then you already have mastery of LinkedIn SlideShare. The content creation part of it at least. LinkedIn is essentially the platform to promote your PowerPoint presentations online.
Thousands of presentations are added to SlideShare every month, so if you want to be effective, you need to create quality SlideShare presentations.
The audience for your presentations are not college students or your colleagues, they are professionals with a range of content to choose from. If you can't retain their attention with helpful content that is easy to read, you will lose them.
How Can You Use LinkedIn SlideShare Effectively?
Create quality content: your content must identify problems that are relevant to your audience, break them down, and outline actionable steps that your audience can use to solve such problems. The content must also be well structured and easy to read.
Take advantage of your existing presentations and upload them: PowerPoint presentations are used for sales pitches, idea pitches, lectures, product presentations, and much more. You likely have many of them on your hard drive that you can repurpose and upload to SlideShare.
Integrate links to your website: the primary objective of content marketing is to get the attention of your audience and convince them to become your customers. But if your readers will become customers, then you need to make it easy for them by including links to your website. Just don't go above board with it.
Share your slides on social media: you should share links to your slide on your other social platforms to drive traffic to your content
Taking Advantage Of LinkedIn Sponsored Content
LinkedIn sponsored content is one of the six types of ads available on LinkedIn. It is also the most relevant to content marketing. Advertising through LinkedIn sponsored content is one of the most effective ways to reach your audience.
Sponsored content will be in the newsfeed of your target customer and that is where the bulk of content consumption is done on LinkedIn.
To be successful with this form of LinkedIn advertising, you need to apply best practices.
Best Practices For Sponsored Content On LinkedIn
Define your target audience: this is why a buyer persona is crucial in marketing. You need to know everything about your target customer - their industry, years of experience, position, and any other piece of data that will help you focus your efforts on the right audience.
Sponsor the type of content that will resonate with your audience: if your efforts will be fruitful, then you may need to focus on sponsoring content that has already proven to be popular with your immediate network. There is a greater probability the content that already resonates with your immediate connections will succeed with a larger audience
Optimize your sponsored content: here is a helpful list of tips on LinkedIn to help you improve your ads and get the best out of them. Check it out.
‍