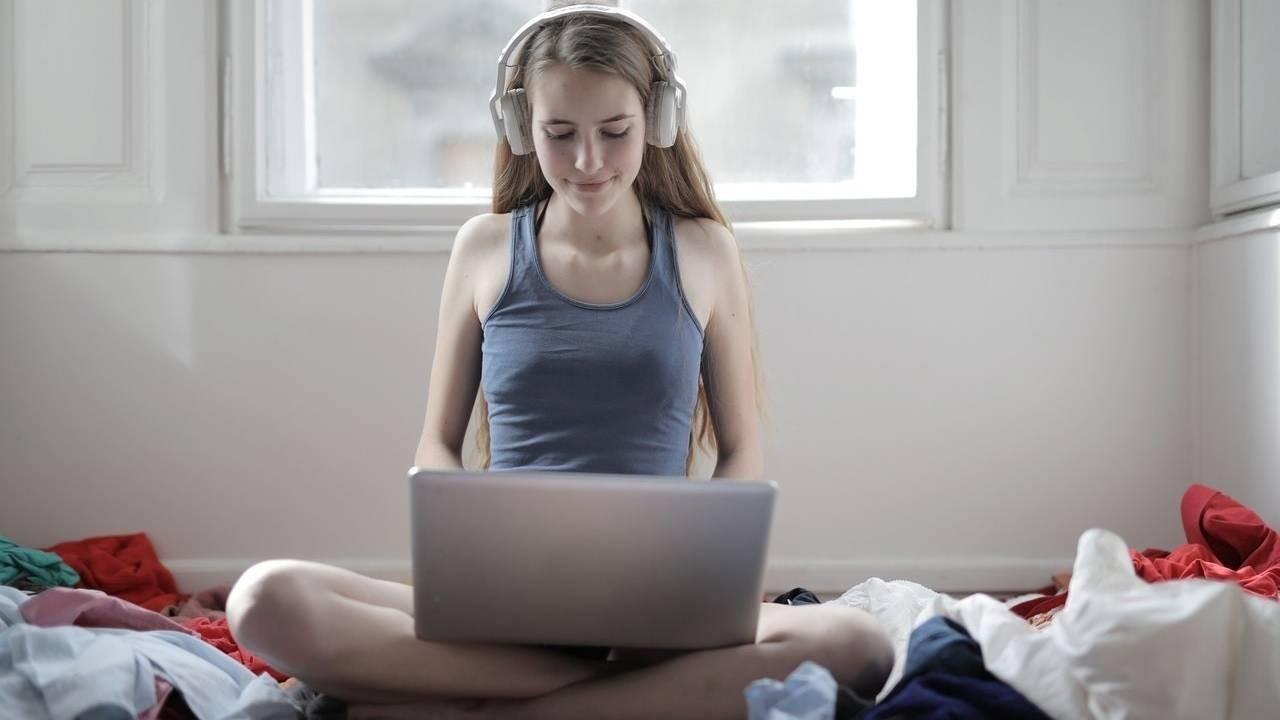 Tired of the same old podcasts and need some new ones to listen to?
If you use an iPhone to get your podcast fix — be it daily, weekly, or monthly — there are some quite a few apps to check out that are popular according to podcastinginsights.com
If you don't have an iPhone there are other options in 2020 for podcast apps — for iOS and Android, too.
Keep in mind many are iOS (iPhone and iPad) only, others are Android only, and some are for both. Many podcasts include discovery options, playback controls, various sharing options, sleep timers, and so much more.
These are organized by the operating system, beginning with choices that work on each platform.
Podcast apps that are on both mobile platforms and some that have Mac, Windows, and Chromecast desktop apps are below:
RadioPublic
RadioPublic is a podcast app available on iOS and Android. It's free and won't require you to have an account or log in. Simply start listening and enjoy it!
Either stream or download episodes for listening offline, add private RSS feeds (not all apps can do this), import and export using OPML, and more.
Pocket Casts
Pocket Casts is an app for folks who enjoy listening to many different podcasts. It has a good, UI, light and dark themes, helpful search, and filtering choices.
Highlights include:
Trim silence
Variable speed (between .5x and 3x speed)
Volume boost
Chapter navigation
Apple Watch controls
Another useful tool is the sync choice that allows you to choose where you stopped on another device.
Pocket Casts recently moved to a freemium model (it's free to use their app but they offer a paid subscription plan, check the site for more details).
Stitcher
Stitcher can be useful as it offers is the option to search for episodes, vs only entire podcasts. Create playlists, find new podcasts, listen to the news, and more.
It's a free podcast app that offers a premium subscription service for $4.99/month to remove ads and listen to original shows.
Laughable
Laughable is, of course, focused on comedy but can take your podcast listening toward whatever your interests.
With Laughable you may subscribe not just to podcasts of all genres, but also to various comedians, writers, actors, athletes, musicians, authors, politicians, and others.
It also has unique features and data including the Laughable Artist Graph that shows how audiences overlap for top comedians and podcasters.
TuneIn Radio
TuneIn Radio offers fans if sports offered by MLB, NBA, NFL, and NHL with its premium subscription service. It can work with CarPlay, Apple Watch, and Chromecast.
It can also be used for free to listen to your favorite podcasts.
Spotify
Spotify is well known for music but also has a great curated podcast selection, according to podcastinginsights.com
If you host a podcast with well-known companies, you can simply request for your podcast to be listed on Spotify.
If your favorite podcast isn't there, ask to get listed – it's fast and easy!
iOS Podcast Apps
Overcast
Overcast is ad-supported, but the ads are other podcasts you might like and are geared by category. You can opt to pay and get them removed.
Some neat features include:
Smart Speed
Voice Boost
Playlist filtering and reordering
Discovery through Twitter followers
Castro 3
Castro 3 is an iOS podcast player with a neat Inbox feature to queue or archive new episodes as well as a night option you can turn on and off.
This podcast app works well when you are subscribed to various podcasts and also has iMessage and Apple Watch support.
ListenApp
ListenApp is an ad-free podcast app and offers these highlights:
A completely ad-free experience.
Easily create and manage a custom queue.
Access previously listened to episodes.
Save your data and toggle what to download and what to stream.
See recommended shows based on your interests and what is trending.
Toggle playback speeds according to your preference.
Get notified when new episodes are posted.
Downcast
Downcast is an app that helps to organize your podcasts and has numerous features. It also has iCloud sync to continue where you stopped. Check for price.
Includes iPad, Apple Watch, and CarPlay support. It also has a macOS version check for price.
PodCruncher
iCatcher
For iOS
iCatcher! Podcast Player can download and listen (or watch) podcasts. It's a universal app and works on iPhone and iPad, and it also has an Apple Watch app.
Castaway 2
With Castaway download and stream podcast episodes, change the playback rate, get notifications for new episodes.
Its UI is showcasing large artworks and is has easy controls.
Have fun enjoying any or all these apps when you are in the mood for a podcast — or two.
‍