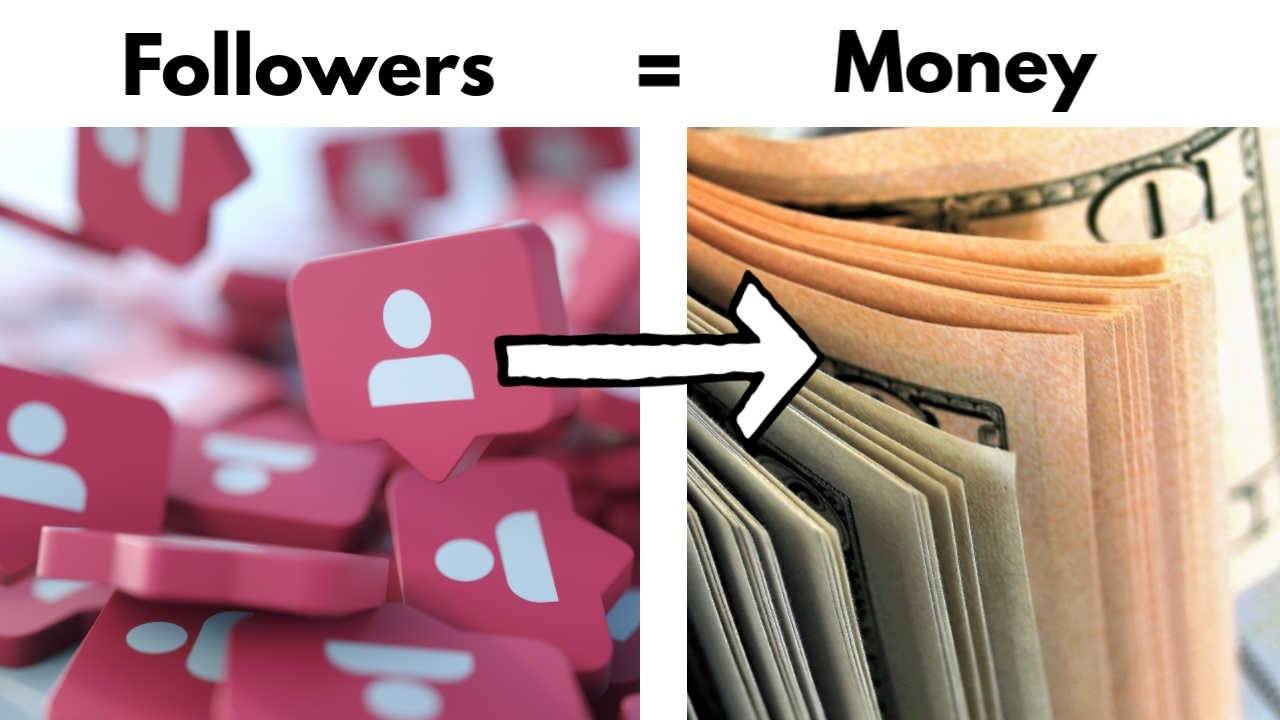 How to Convert Your Followers to Paying Customers on Social Media
What comes to your mind when you hear Social Media?
Gone were those days when it was only for posting pictures or videos.
Now with an estimated 3.8 billion active social media users, it's no surprise many brands use it to reach their target audience, boost brand awareness, generate leads, and make sales.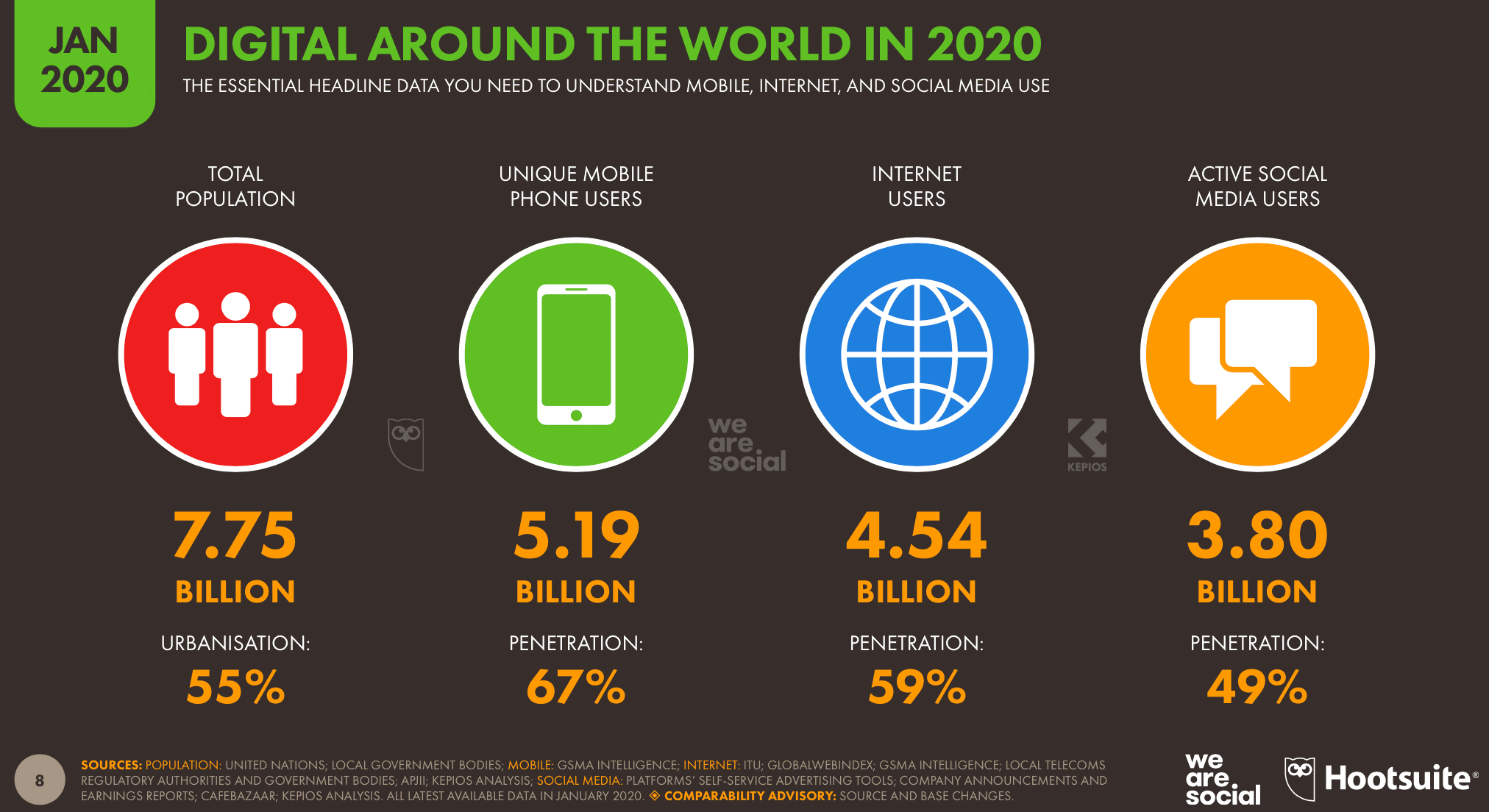 Source: Smart Insights
There's no doubt social media an important component of a successful digital marketing strategy.
But, having a page and a lot of followers is one thing.
Converting them to paying customers is another.
It requires intelligent strategic planning and execution to get customers on social media.
If you would want to use social media to achieve your business goals, here are eight proven ways to turn your social media followers into raving customers.
Let's dive right in.
Know Your Target Audience
The first step to getting customers on social media is to identify who your target audience is.
Ever heard of the saying, "not everyone is your customer?"
This means no matter what your business is, you can't sell everybody.
You need to identify your target market.
To do this, you must research and develop buyer personas.
You must identify:
Who your ideal customers are?
What is their demography?
Which platforms are you likely to find them?
What motivates them to buy?
Knowing the answer to the above questions will improve your chances of getting customers on social media.
No matter how great or affordable your product is, you will hardly make sales if you sell to the wrong audience.
Identifying your prospective customers will help you create tailor-made content that appeals to them.
Another reason why you need to know your target audience is to know the right social media platform to use.
For example, if you are selling to young adults between the ages of 18 - 25, focusing your marketing efforts on LinkedIn won't yield any results.
You will get more results on Snapchat or Instagram.
In a nutshell, using the right social media platform will boost your follower to the customer conversion rate.
Focus on a niche
One mistake many business owners make on social media is to try to appeal to different market sectors.
This confuses your audience.
The ideal thing is to focus on a niche and stick to it.
Focusing on a niche helps you attract targeted followers to your page.
Many people would prefer to buy from a brand that specializes in a particular niche than from a generic brand.
For example, if you want to buy a weight loss supplement, the first step would be to search for people who specialize in weight loss products.
Anyone who doesn't fit this category is automatically disqualified, right?
You see why it's important to focus on a niche.
But you can also focus on two or more niches if they are closely related.
For example:
Health and wellness
Travel and lifestyle
Fitness and weight loss
Dating, Sex, Relationships, Marriage
Software and Technology
These are some of the niches you can combine.
Focusing on a niche also makes it easy for people to find you faster on social media.
A quick search for weight loss will show pages that have been optimized for weight loss.
If you serve different niches, it will be difficult to optimize your page.
Having a focused niche will help you build a solid foundation for your social media marketing strategy.
Provide Valuable Content
People don't like being sold to.
They want to make buying decisions at their discretion.
You can't go around shoving your products in their faces every time.
This is a major turnoff.
In social media, you get what you put in.
If you provide quality value to your followers, they will reciprocate by doing business with you.
To convert your followers to customers, you have to provide as much value as you can.
You have to put out your best content. No holding back.
Why you may ask?
This positions you as an authority in your field and enables you to build trust with your followers.
People only buy from who they know, like, and trust.
Now, before you determine the kind of content to post, you must first understand the pain points of your customers.
What are their challenges?
What keeps them up at night?
What are their desires?
How can you help them?
Once you identify all these, it will be easy to create an effective content strategy.
You can post tips, how-tos, tell stories, video tutorials, show behind-the-scenes, customer testimonials, latest industry news, and so on.
Be the go-to page for education, information, and entertainment.
The idea is to create the kind of content that attracts, engages, and ultimately converts your prospects into customers.
Engage Your Audience
Getting social media followers is good, but keeping them engaged is the key to converting them to customers.
After all, you don't expect inactive followers to do business with you.
Social media engagement is an important part of a well-crafted social media strategy.
It's not enough to post on social media.
You have to build a relationship with your followers.
And how do you do this?
By engaging them.
You have to respond to their comments, reply to their DMs, answer their questions as quickly as possible.
You can take it a step further by visiting their pages and liking or dropping meaningful comments on their posts.
Even if you use an app like Buffer or Hootsuite to schedule your posts, you still have to create time to engage your followers.
You can also leverage on User Generated Content (UGC).
By asking your customers to share a photo of your product or their experience with your brand, you are putting your business in front of other potential customers.
Reposting it on your page endears you to them, positions your business as "human," and helps you acquire more customers.
Show Up Every Day
The best advice anyone can give you on social media is to be consistent.
If you are serious about getting customers on social media, posting once or twice a week won't cut it.
You have to be consistent.
You have to show up every day, especially if you are a new business with no large following.
This might seem like a lot, but it's the only way to remain top of your followers' mind.
To make your job a bit easier, you can create/curate a monthly content calendar.
This way, you never run out of content.
If you decide to post once per day, commit to it.
If it's twice, stick to it.
But the most important thing is to be consistent.
Give out Special Discounts
Who doesn't love discounts (Remember black Friday)?
The fact that you are getting something lesser than the original amount is enough to spur anyone to action.
Once in a while, you can give your followers special discounts on your products.
Many brands use holidays like Easter, Valentine, or Christmas to launch discount offers.
You can also give your followers special bundles or bonuses like buy 2 get 1 free or free shipping to encourage them to buy.
To make it more effective, create a sense of urgency when giving out discounts offers to make them buy now.
This creates a FOMO (Fear of missing out) in the mind of your followers and gets them to act immediately.
For example:
You can say
This special Valentine's day offer ends February 16, 2020.
50% discount expires in 48 hours.
Free delivery for the first ten people who make an order.
No one likes to miss out on a good deal.
When you are using this marketing tactic, be sure to stick to your deadlines, or you risk losing credibility.
Tell Compelling Stories
Storytelling on social media helps you attract new followers, build an engaged community, and generate more sales.
It helps add that 'human touch" and creates a connection with your followers.
People love a good story, especially one they can relate with.
A good story captures the emotions of the reader.
And emotions are what drives the buying decisions of customers.
For example,
You may see a piece of jewelry on Instagram that you don't need but because the seller shared a story about how it was for her grandmother who shared the same name with you...
It somehow makes you emotional and compels you to buy.
See how you went from not needing the jewelry to paying for it?
This is the power of a good story.
On social media, you can...
Share stories of yourself...
Share your brand success and failure stories...
Talk about your employees…
You can even share your customers' success stories.
But the most important thing is you need to tell your story in a way that makes your followers feel like that are part of your brand.
In other words, make your customers the hero.
Create an Effective Lead Generation Strategy
Studies say only 3% of prospects are ready to buy at any given time.
Others are simply not ready to buy or are not aware of your business.
This means if you only focus on this 3%, you are leaving a lot of money on the table.
You need to have an effective lead generation strategy that captures the other 97%.
Most people go through something called The Buyer's Journey before making buying decisions.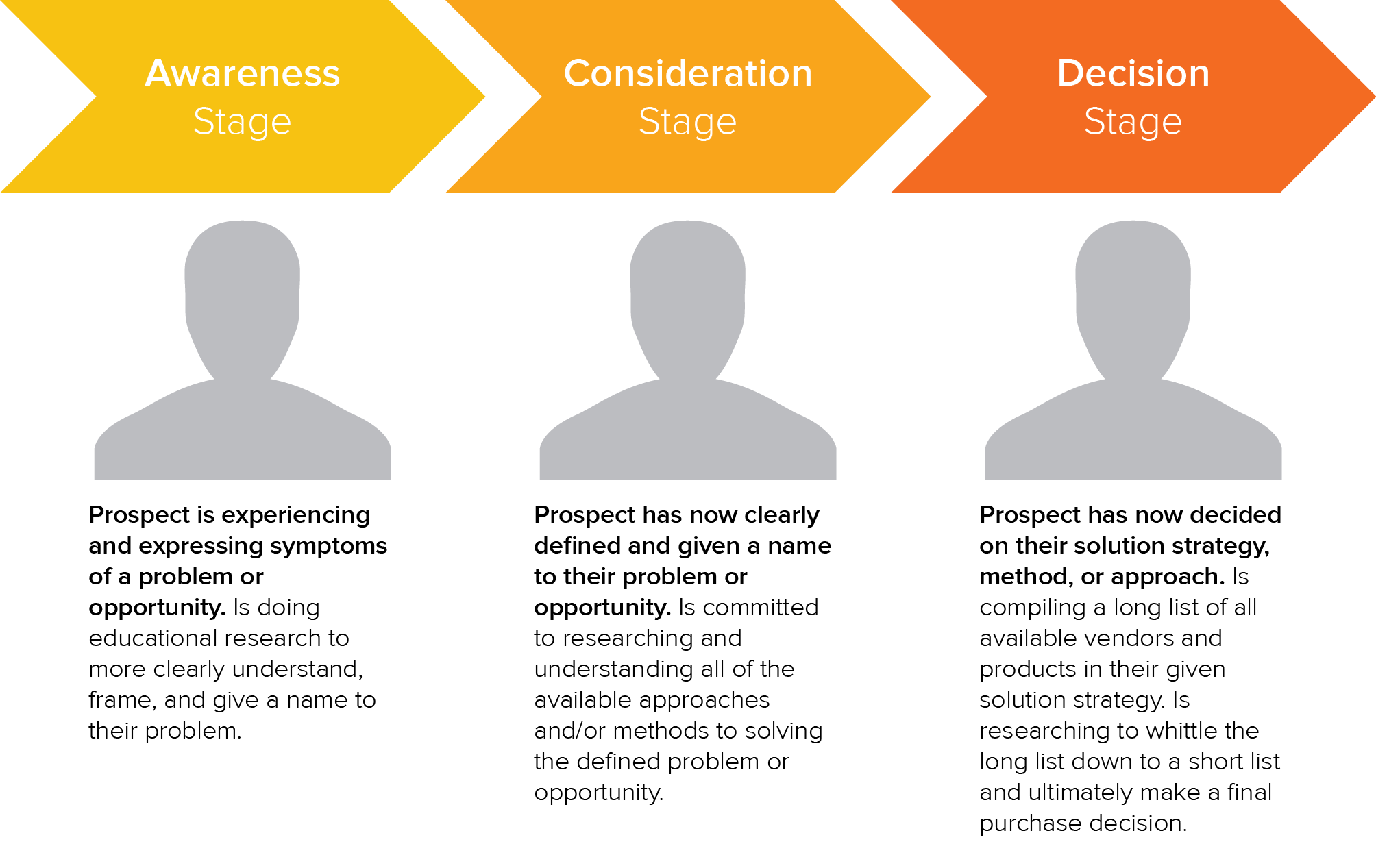 Source: HubSpot
This is the active research process a buyer goes through that leads up to a purchase.
And there are three main stages of the buyer's journey.
The Awareness Stage: when buyers become aware of their problem or are actively looking for a solution to their problems
The Consideration Stage: when they are researching to know more about possible solutions.
The Decision Stage: when they finally decide to make a purchase
This process may take from a couple of days to some months.
Therefore, you need to put out content that addresses customers at each stage of their buyer's journey.
And how's the best way to achieve this?
Building an Email List.
According to a study done by Mckinsey & Company, email marketing is up to 40 times more effective at reaching customers than social media.
The ROI can be as high as 4400%. That is, you get $44 for every dollar you spend.
If you are building an engaged community on social media, it's important to also have them on your email list.
And how do you do this?
It's not as easy as asking them to subscribe to your newsletters.
You have to give them something valuable in exchange for their email address (Remember the law of reciprocity?)
You can create a lead magnet like a free e-book, cheat sheet, swipe file, checklist, and so on that is helpful to them.
Then build a highly-converting landing page where you direct them to download the lead magnet.
Once you have their emails, continue to send them valuable content twice or thrice a week.
The goal is to nurture them until through the buying process until they are ready to become paying customers.
You can even upsell and cross-sell them on your other offers.
Wrapping it Up
There you have it!
Having lots of likes and followers on social media is great, but it won't pay the bills.
You need to know how to convert these followers into paying customers to grow your business.
Here's a quick summary of what we've covered in this article.
Start by knowing your ideal customers so you can create tailor-made content for them and know the right social media platform to use.
Remember, not everyone is your customer. So you have to focus on a niche to attract potential customers to your page.
If a customer is King, content is Queen. Not just any type of content. But valuable content that your followers will appreciate you for.
To build a community, you have to engage your followers.
Consistency is key in getting any type of result on social media. Show up every day.
Everyone loves discounts and special offers. Give your followers a taste of this from time to time.
Tell a good story that people can relate it.
And lastly, create an effective lead generation strategy to get your followers into an email list.
If you implement these tips above, you'll have more than just lots of followers.
You'll end up with more customers and generate more revenue to grow your business.
‍