20 Reasons Why 2021 Is The Year Of The Podcast For Business (delete its redirected)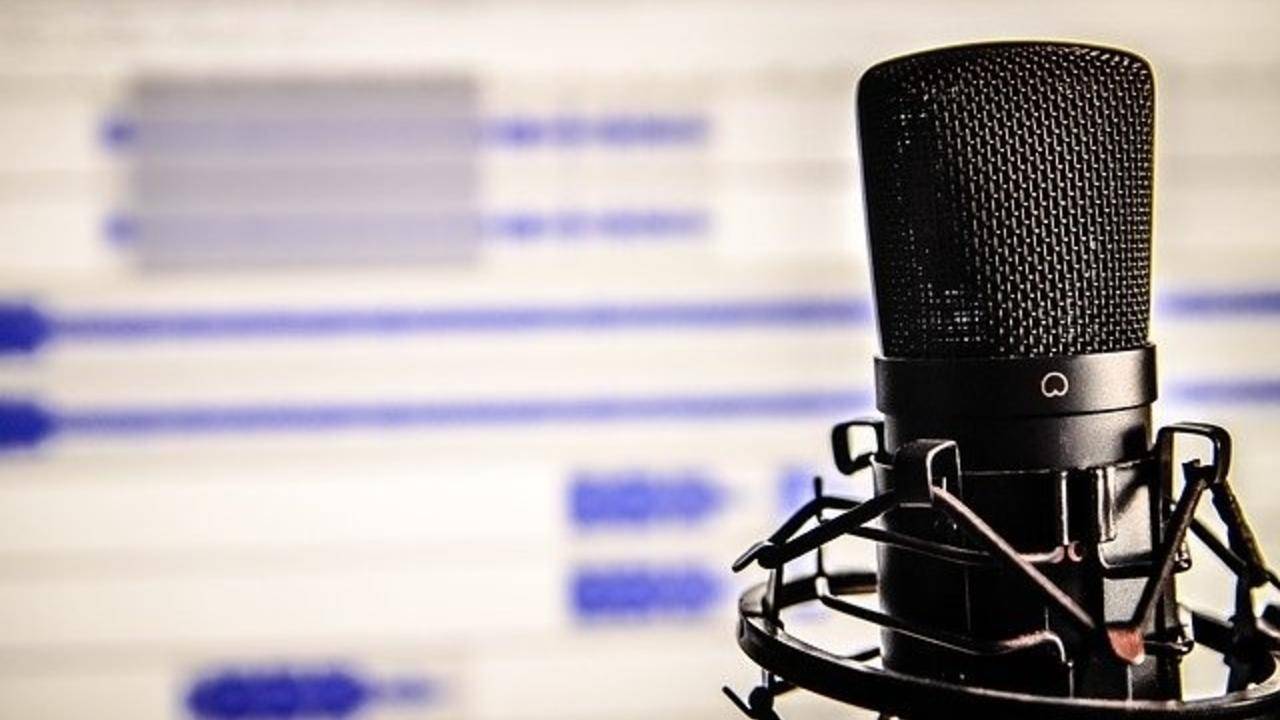 Have you found yourself listening to more business podcasts lately? More and more businesses are investing in podcasting. Even big brands like Nike, eBay, McDonald's, and Shopify have successful podcasts. If you own a business, you may be missing out on a massive opportunity to shift your business into overdrive. Here are 20 reasons why 2020 is the year of the podcast.
1. The pandemic has changed the way we do business.
The coronavirus pandemic has increased the time Americans have to consume content. With millions of unemployed Americans, it's also changed buying habits. A podcast helps you gain the attention of millions of Americans at home. It also enables you to tap into the homes of potential consumers to convert them into buyers.
2. Businesses need to stay lean while still Marketing.
During difficult times, businesses tend to cut costs. Most times, Marketing budgets get slashed significantly. At the same time, Marketing is one of the best ways to attract new customers. A podcast is a quick way to add to your Marketing by creating episodes around your product, service, or business brand.
3. Make the most out of your quarantine time.
Consumers aren't the only ones on lockdown. Businesses and business owners are quarantined too. Starting a podcast is a great way to make the use of the extra time. You add a new medium to reach customers. Talk about how the pandemic has affected your business. Discuss the ways you are addressing it and how you are helping your customers.
4. Podcast listeners are on the rise.
A lot of people believe the podcast space is saturated. However, that's far from reality. As of 2018, there are over 155 million podcast listeners. This number has grown to 54% in the last three years. This number is expected to grow exponentially in the next three years. That means you have an opportunity to gain some of that market share. Don't procrastinate any longer.
5. Podcast listeners are high earners.
According to Music Oomph, 45% of podcast listeners have an annual household income of more than $250,000. More than 60% have a postgraduate degree. Podcast listeners have the disposable income to buy your products and services. Chances are, they are in decision-making positions for B2B companies. A podcast can create revenue growth.
6. Establish yourself as a subject matter expert.
In 2020 and beyond, customers will be more likely to buy from businesses they know, like, and trust. A podcast is a way to show how your company solves problems. Over time, you gain subscribers that trust your business. They will be more likely to buy or recommend your store. That's what Content Marketing is all about.
7. Reach your target audience.
Podcasts are distributed on platforms like Apple, Spotify, Podbean, and Stitcher. Businesses can define and reach their audience with relative ease. Unlike other forms of Content Marketing, you can craft podcasts for a specific category and subcategory of listeners.
8. Help build a community around your brand.
Apple has done a fantastic job of building a cult following. Despite the product, Apple enthusiasts will still buy. This behavior comes down to the community. Can you develop your Tribe? A podcast is a great way to create your business tribe. If you keep creating epic content, your community will keep buying again and again.
9. One medium, several revenue streams.
During the pandemic, companies who once had several customers and high revenues suddenly needed to pivot. The pandemic made customers inaccessible and reduced income. A podcast can attract customers for your business but can multiply into different revenue streams. Podcast ads, sponsored content, and collaborations can add to your bottom line.
10. Access to your business at their convenience.
Podcasts, like blogs and other forms of content, are always on and always working for your business. Podcast listeners can download your episodes and listen at any time. In these difficult times, having a channel that promotes your brand 24/7 is crucial.
11. An excellent Content Marketing Tool.
Did you know that podcasts fall under Content Marketing? According to Hubspot, "Content marketing is a strategic marketing and business process focused on creating and distributing valuable, relevant, and consistent content to attract and retain a clearly defined audience, and ultimately, to drive profitable customer action." Podcasts sit at the top of the sales funnel, helps build awareness, and convert sales.
12. Build capacity and employee skills in your business.
This period of lockdown is an opportunity to grow the capacity of your business. Can one of your team members host the podcast? The host can build public speaking skills, presentation skills, and marketing skills. Those skills transfer into the business, helping you become a more reliable team.
13. Easily repurposed to the relevant social media platforms.
Creating podcast episodes is a great marketing tool, but don't stop there. Podcasts can be easily repurposed into YouTube videos and transcribed into blog posts. You can pull audio snippets to post on social media or turn amazing content into lead magnets. A podcast for business should be just one part of your content marketing efforts.
14. Low startup costs/Easy to create
Starting a podcast for business should now be an expensive endeavor. All you need is a phone, mic, and an app like Anchor to store your content. If you have some money to invest, you can start for as little as $500. As technology gets more efficient, starting a podcast gets cheaper and easier to create.

15. Build strategic partnerships for future business growth
Podcasts are a great way to attract like-minded businesses to work with. These partnerships can grow into virtual summits, webinars, shared Marketing, or commissions. This year is the year for collaboration. Podcasts are an excellent way for businesses to help each other grow in this challenging year.
16. Entertain while still selling
With the rise of Tik Tok in the last year, consumers want to be entertained. A podcast is an easy way to entertain your customers and potential leads genuinely. Inject your brand's voice into the interviews, content, and stories. Your products and services will sell themselves.
17. Gain global reach for your business
Podcast growth is not only happening in America. South Korea and South American countries like Chile, Argentina, and Mexico have rapid podcast growth. Podcasts are a great way to reach a brand new market, getting you new customers during the pandemic.
18. Sell, sell, sell!
Every episode should be an opportunity to sell your business. It's one of the many ways you can directly benefit from a podcast. The more episodes you complete, the easier it will be to pitch your services and craft your sales message. Don't hesitate to sell. That what makes a podcast for business so powerful.
19. An incubator to create more products and services.
The more content you create, the more ideas you develop. The more guests, insightful conversations, and information you share, the more you find out what your audience needs. Podcasts can help you quickly create the things that customers need in our pandemic climate.
20. Podcasts are fun!
We all need a little fun in our lives! While podcasts can help us grow our businesses, we can still have fun along the way. Starting a podcast is a great way to be creative, meet new people, and share a few laughs.


Start your podcast today.
Don't wait to get started, restart, or grow your podcast. This year is a difficult one, but there is also immense opportunity to pivot or grow your business. With the constant rise in listeners, podcasts are a great Content Marketing tool. And with more listeners than ever staying inside, they'll be looking for content to be entertained. That entertainment means more revenue for you and your business.
‍